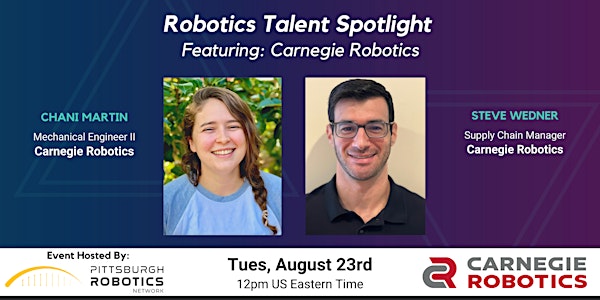 Robotics Talent Spotlight: Featuring Carnegie Robotics
⭐ Join us for an exciting and informative discussion with the humans who are doing this valuable work! ⭐
About this event

Featuring:
Chani Martin - Mechanical Engineer II, Carnegie Robotics
Steve Wedner - Supply Chain Manager, Carnegie Robotics
Moderated By:
Jennifer Apicella - Program Director, Pittsburgh Robotics Network
Want to learn more about the companies who are leading the way in robotics, automated systems, and AI/ML? This virtual event series will allow you to hear first-hand from the people who are doing this exciting work every day. Breakthroughs and new innovations in robotics are being developed across almost every industry sector. It can be difficult to keep up on all the different companies, solutions, industry applications, jobs, required skills, etc.
This event series seeks to open the door, invite you in and introduce you to some of the people who work at these companies, so that you can learn more about who they are, where they work, what they do and what types of technologies they are building. These candid accounts and shared stories help to demystify some of the 'unknowns' when it comes to this fast-paced and ever changing area within the tech industry, and allows you to better understand their company, people, technology, mission, culture, etc.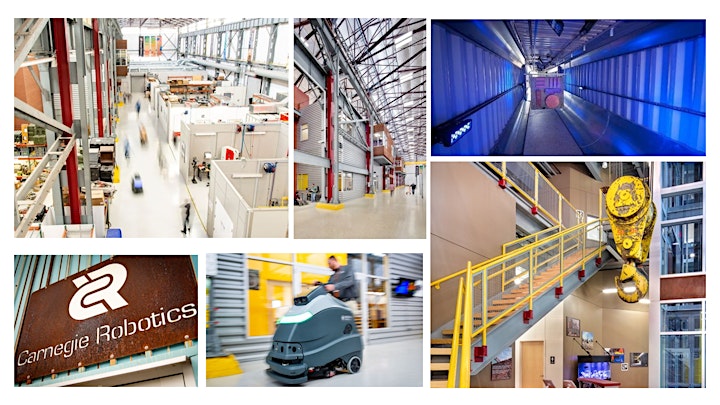 Carnegie Robotics is a leader in the robotics industry, delivering solutions for some of the largest and most impactful projects in the field for over a decade. Their expertise, integrity and superior product development and testing is why they are the performance model and standard for rugged robotics across many industries (agriculture, mining, defense, mobility, infrastructure, energy, etc.)
Carnegie Robotics is Hiring! Check out the links below:
Production Assembly Technician
Chani is a mechanical engineer at Carnegie Robotics (CRL). A Los Angeles native, she attended CAMS (California Academy of Math & Science) where she joined a robotics team, took courses in engineering & manufacturing, and got summer internships at Northrop Grumman. She then attended Olin, a small project-based engineering college with close to a 50-50 gender ratio. After interning at Boston Dynamics, Levant (an active suspension start-up), CRL, and SpaceX, she ended up loving CRL so much that she came to Pittsburgh to work full time. She designs, builds, and integrates camera systems into various robotics projects. She has worked on autonomous systems for applications including agriculture, military, sewage inspection, locomotive, marine, and more!

Steve studied Industrial Engineering at Penn State University with a focus on Engineering Design and Manufacturing. His career began as a Product Development Engineer, working with 3D CAD and metal fabrication performing engineering design for high quality architectural products such as Site Furniture and Lighting. He wanted to get more Business Operations experience, which led him to the Steel Industry for 11 years where he had various roles including: Quality, Supply chain, Estimating, Inside Sales, and Application Engineering. With the worldwide growth of autonomy and robotics, especially in Pittsburgh, he wanted to expand his experience and fortunately was able to join the team at Carnegie Robotics in September 2021, which was both an exciting and challenging time to join the industry! He is looking forward to continuing to contribute to the growth of Carnegie Robotics and conquering whatever challenges present in the future!

Jennifer Apicella is a leader, co-founder, speaker, collaborator, facilitator, community builder, advocate and connector. Currently she is the Program Director for the Pittsburgh Robotics Network, and President of Build412 Tech. She also serves as President of the Board for the Non-Profit Pittsburgh Chapter of GetWITit Pittsburgh (Women in Tech).
Previously she worked across multiple disciplines in both large and small technology companies, spending a majority of her career at IBM, applying strong communication and business leadership skills in Global Program Management, Marketing, Business Development and Enterprise Analytics Solutions Sales.
In her current work, she is dedicated to increasing awareness of all the amazing programs, people, resources, businesses, opportunities, and innovations relevant to our region's technology business ecosystem. When she isn't in Zoom meetings, hosting tech networking events or volunteering with getWITit, she enjoys drinking too much coffee, sleeping, all-things science fiction, and spending time with her husband, son and two dogs.
Special Thanks to our Leading Sponsors: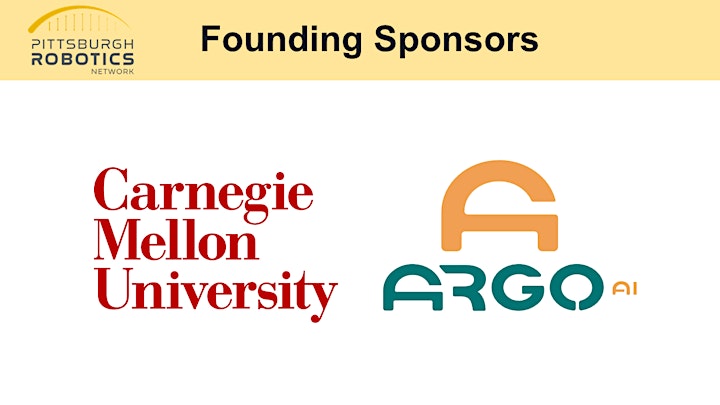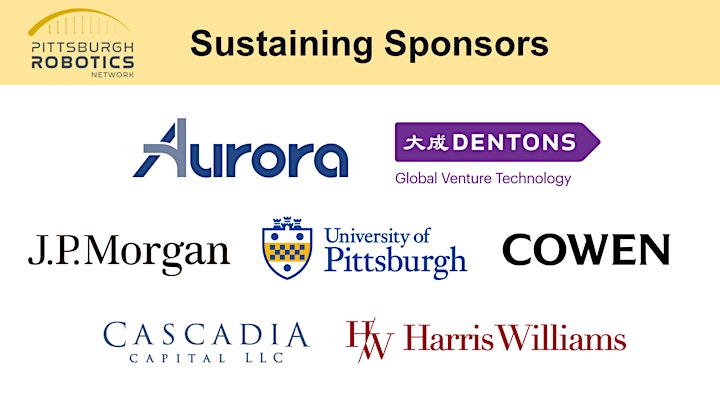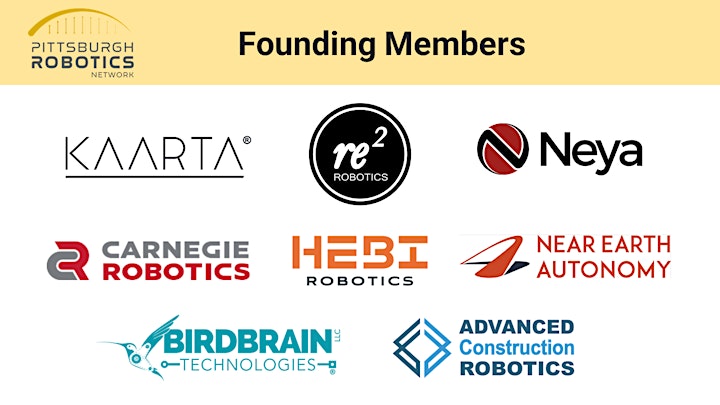 Pittsburgh robotics companies are leading the future of robotics - not just locally, but globally. Partnered with 100+ regional robotics organizations, the PRN brings these organizations together for events, networking and other important initiatives. The PRN also supports these organizations by bringing well-deserved visibility to their work - visibility that is critical to the success both of these organizations and our region as a whole.
Sponsorship can offer your business significant benefits. Contact us today!