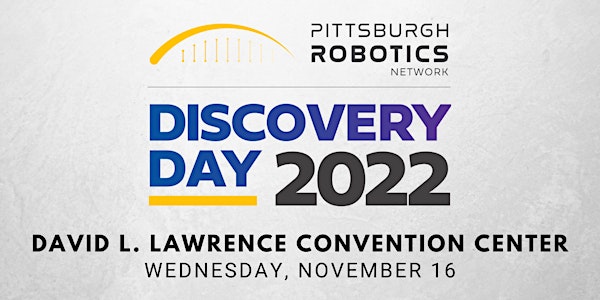 Robotics Discovery Day 2022
Come experience Pittsburgh's world-leading robotics ecosystem at this live demo showcase!
When and where
Location
David L. Lawrence Convention Center, Hall B 1000 Fort Duquesne Boulevard Pittsburgh, PA 15222
About this event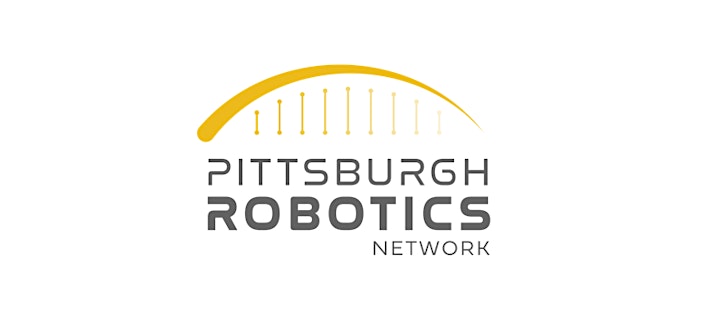 ALL ARE WELCOME
The Pittsburgh Robotics Network (PRN) is pleased to announce the Pittsburgh Robotics Discovery Day 2022!
Pittsburgh is the birthplace of autonomous robotics, and this region's businesses are trailblazing a new generation of products, solutions and services to solve real-world problems across all industries with automated technologies.
Calling all students (all ages), educators, technology professionals, investors, businesses, entrepreneurs, community partners, and more!
There's something for everyone! Come experience the robotics and artificial intelligence (AI) technologies being developed in the Pittsburgh region, learn more about pathways to careers in technology and robotics, and view live and interactive robot demonstrations from the 100+ robotics companies that operate here.
Schedule
Daytime Showcase: 10AM - 5PM
FREE and Open to the Public (all ages)
From 10AM - 5PM you you will be able explore these exciting Discovery Zones:
Robots! - See robot demonstrations, and meet the people and companies that make up our robotics ecosystem. Ask questions, explore interactive robot demos, learn about the exciting industries and use cases that these technologies are being utilized for, make business connections to help your company gain a competitive advantage through robotics and automation solutions, and more!
Education & Training - Learn about career pathways and training programs for robotics jobs at every level. Whether you're considering pursuing a traditional degree at a university/college, or gaining valuable work-ready skills from a tradeschool, apprenticeship or other non-traditional skills provider, there are new robotics workforce opportunities available at many levels.
Community - Discover new partners and programs that benefit the community, offer valuable resources, and provide opportunities for you to get more involved.
Robo Happy Hour: 5:30PM - 8PM
Ticketed Evening Networking Reception ($25)
From 5:30PM - 8PM there will be a networking reception tailored to businesses and technology professionals to build meaningful connections and get more engaged with the robotics and automation ecosystem. Attendees will enjoy a cocktail style reception throughout the evening, including stationed heavy hors d'eouvres, cash bar, and fantastic connections and conversations with others in our region's robotics community. You do not want to miss this exciting event!
Schools and Groups of 10 or More
If your group would like to register 10+ individuals to attend this event, please contact us via email so that we may make arragements to prepare for your arrival. Events@robopgh.org
Robotics Demo Showcase
See for yourself how this ground-breaking technology is changing the way we live, move, and work! You'll experience live demonstrations from some of the following (just to name a few):

FAQs
Health & Safety Guidelines
Those attending this in-person event agree to follow all safety protocols outlined by the CDC and local, state, and federal health authorities, as well as any additional requirements posted on-site. Masks and hand sanitizer will be available upon check-in. At this time masking, physical distancing and COVID-19 vaccination are not required for admittance. Please do not attend the event if you have any symptoms of COVID-19, or if you have had a recent exposure to COVID-19.
Audience
Daytime Showcase (10AM - 5PM) is free and open to the public. All ages are welcome to attend as most of the robot demos can be enjoyed by all.
Robo Happy Hour (5:30PM - 8PM) is $25 and tickets are publicly available. This networking reception is tailored to businesses and technology professionals looking to build meaningful connections and get more engaged with the tech, robotics, and automation ecosystem.
Parking
For information on directions and parking, please visit: https://www.pittsburghcc.com/directions-parking/
Onsite Arrival
This event is located at the David L. Lawrence Convention Center, Hall B, 1000 Fort Duquesne Blvd, Pittsburgh, PA 15222.
Upon arrival, enter through the East Lobby entrance and proceed up the escalator. Follow signs for Robotics Discovery Day (Hall B).
Refreshments
Daytime Showcase (10AM - 5PM): Concessions will be available for purchase onsite open from 10AM - 3PM.
Robo Happy Hour (5:30PM - 8PM): Heavy hors d'oeuvres will be provided with your ticket, and a cash bar will also be available.
Robo Happy Hour Dress Code
There is no dress code for the Robo Happy Hour Reception, but 'smart casual' attire is recommended. The press will be there capturing photos and video footage, so dress in a way that you are comfortable being photographed.
Photo & Video Disclaimer
Video footage and/or photos will be taken during this event, which may or may not include your recognizable image. Please be advised, by registering for this event, you permit the Pittsburgh Robotics Network (PRN) to use the images in print, digital or web-based formats in publications or other media material produced, used or contracted by the PRN for promotional and/or archival purposes.
Contact Information
For registration, ticketing and general event questions: Email events@robopgh.org
For sponsorship inquiries: Please reach out here.