Location
Sarasota Hyatt Regency
1000 Boulevard of the Arts
## 100
Sarasota, FL 34236
Refund policy
Contact the organizer to request a refund.
Eventbrite's fee is nonrefundable.
General Admission tickets will be sold at the door from 6 pm - 7 pm.
About this event
The Road to 2020 Speaker Series welcomes Donald Trump's economic adviser, Stephen Moore,to the third event in the series. How did Donald Trump fundamentally transform our economy in just 3 years? How will Trump continue to grow our economy in his second term? Stephen Moore advises President Donald Trump on economic issues and advises the 2020 Presidential campaign. Moore will explain how Trump transformed our economy and how America will continue to succeed into Trump's second term.
This event, as with all our events, is open to both men and women.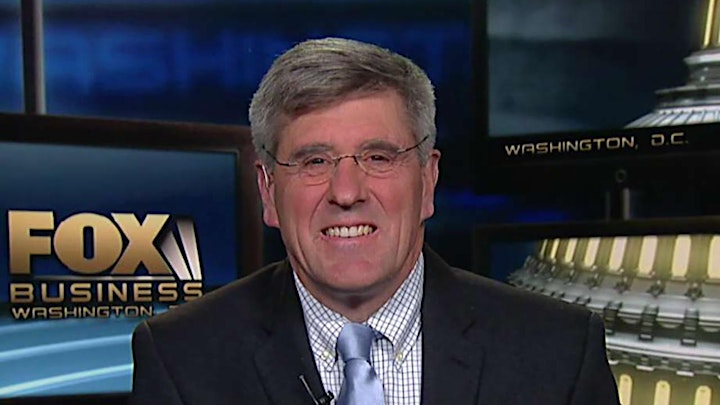 Stephen Moore is an American writer and television commentator on economic issues. Moore advised Herman Cain's 2012 presidential campaign and Donald Trump's 2016 presidential campaign. He serves as economic adviser to Donald J Trump. He is a Distinguished Fellow at the Heritage Foundation.
He co-founded and served as president of the Club for Growth from 1999 to 2004. Moore is a former member of the Wall Street Journal editorial board. He worked at the Heritage Foundation during the period from 1983 to 1987 and again since 2014.
Moore advocates tax cuts and other supply-side policies. Moore's columns have appeared in outlets such as the Wall Street Journal, The Washington Times, The Weekly Standard and National Review. Along with Larry Kudlow, Moore advised the Trump administration during the writing and passage of the Tax Cuts and Jobs Act.
On March 15, 2019, President Donald Trump announced that Moore would be nominated to serve as a governor of the Federal Reserve. On May 2, 2019, Moore withdrew his name from consideration.
Moore coauthored Trumponomics with Arthur B. Laffer. Moore and Laffer are the economists behind the job creation platform that brought Trump to victory.
Luke Rosiak is an investigative reporter for the Daily Caller News Foundation. He is author of the 2019 book Obstruction of Justice: How the Deep State Risked National Security to Protect the Democrats, about Debbie Wasserman Schultz and other Florida reps and their cutthroat Pakistani computer aide Imran Awan. Endorsed by Sean Hannity and Tucker Carlson, the true political thriller documents what Newt Gingrich calls the largest scandal in congressional history: a vividly-documented accounting of hacking, blackmail, evidence tampering and foreign agents that was frantically covered up by Nancy Pelosi, the Department of Justice, and the media during the height of the 2016 election, when it stood to overshadow a strikingly parallel, yet manufactured, narrative about Trump and Russia. More recently, he has documented how while all attention is on Washington, George Soros has quietly been taking over local governments and their K-12 school systems, even in centrist areas, and implanting intrusive social engineering policies such as a return to 1970s-style busing.