Description
Rise Up, Get Started is Kansas City's first entrepreneurship competition for formerly incarcerated people hosted by Determination, Incorporated.
Join us the evening of Thursday, May 30, to celebrate our first batch of entrepreneurs and to see which three will win a $1500 grant, with a live musical performance by KC hip hop artist Kemet the Phantom, and keynote by successful second chance entrepreneur Marcus Bullock.
This celebration is free and the public is welcome. Bring your friends, it's going to be a special night.
Determination, Incorporated is a startup nonprofit in Kansas City creating a pathway to opportunity for formerly incarcerated people through entrepreneurship.
Get ready to be inspired by our keynote speaker and successful second chance entrepreneur, Marcus Bullock. Watch his TedX talk now, "The Prison to Entrepreneurship Pipeline."
Following his 2004 release from prison, Marcus launched a construction business that grew to employ 18 people. Now, Marcus is the founder and CEO of Flikshop, a free app that enables incarcerated people to receive personalized postcards from their families.
Marcus also founded the Flikshop School of Business to teach currently incarcerated people how to use computer coding and software development to build a career. He is a graduate of Techstars and John Legend's #UnlockedFutures Accelerator.
The Rise Up, Get Started Entrepreneurship Celebration is sponsored by:
Booster $250
Supporter $1000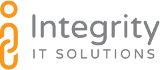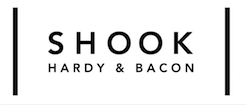 Believer $2500

Investor $5000
Media

Do you want to become a sponsor and help catalyze Determination, Incorporated? Learn more here.