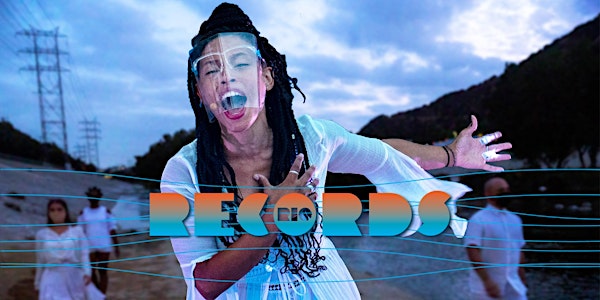 RIO RECORDS
70+ artists have created a universe of stories and immersive experiences along the LA River for you to explore from home
About this event

Book your seat for a pioneering adventure
What if you received a message from the future? An invitation to unearth the river right from your home?
Discover the voices, the characters, the music.
Uncover the "records" of the river.
Created by award-winning interactive experiential producer 13Exp, each night starts with the mythical story of geologist Dr. Alison Vincent in her quest to unlock the untold stories and voices behind the Los Angeles River. More than 70 artists have built five parallel stories for you to explore through an innovative new medium, bringing the multicultural past, present, and future of the L.A. River to life.
Invite your friends--wherever they are--to go on this intriguing 80-minute adventure of storytelling, film, music, multimedia, and interactive performances. All you need is a personal computer with an internet connection and a telephone.* No two experiences will be alike.
Unearth the stories, passions, and power of the LA River. When you walk along the river, you'll never see it the same way again.
Thursday-Mondays 7pm pacific, Saturday matinee 4pm.
Limited run NOW through February 7th.
More information below and at rioreveals.com
*For tech specs, visit our Tech FAQs page.
Rio Records is the first series of online experiences from River LA's multi-year Rio Reveals campaign. Your ticket purchase will help support River LA, the non-profit organization that is bringing people, water and nature together across all 51 miles of the LA River, as it works on public-private partnership projects in park-poor areas, using innovative models for community benefit and participation.
Your whole family can join you at your computer, joining other friends and family from anywhere around the world. Open a world of endless possibilities to revisit again and again. And leave with the curiosity of what lies along the riverbed.
Exclusive VIP evenings and corporate parties:
Rio Records is the first series of live online experiences from River LA's multi-year Rio Reveals campaign. Rio Records VIP Nights are exclusive gatherings limited to only 40 participants and include a special box with gifts and clues mailed to your home in advance and a tax-deductible donation to support River LA. Support River LA's work with a $300 gift, and get an invitation to one of these exclusive VIP events! Please visit: https://www.eventbrite.com/e/rio-records-vip-experience-tickets-126868700699
For corporate VIP parties, contact us at rio@riverla.org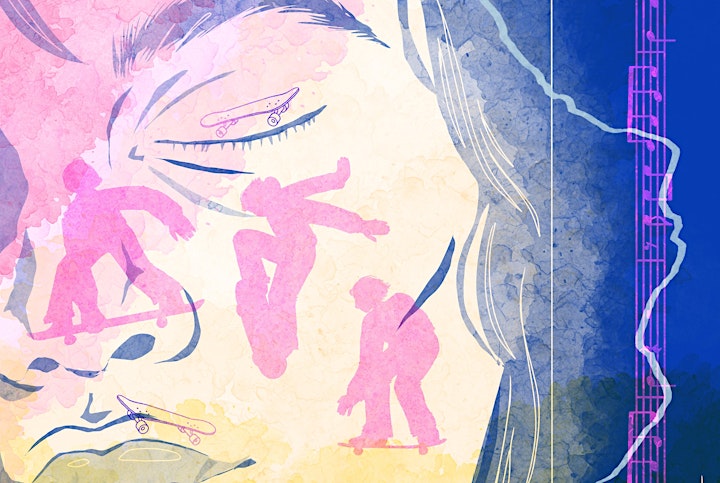 Book your seat for adventure! #myriorecords
Featuring the work of more than 40 artists, including Ana Maria Alvarez (Contra Tiempo Urban Dance, Doris Duke Award), Anna Lamadrid (IAMA, Pasadena Playhouse), Mary Angelica Molina (Sundance, IFC, Party of Five Reboot, On Becoming a God in Central Florida), Daniel Penilla (Cornerstone Theater Company, The Common Good Collective); Jonathan Sanford (Teenage Bounty Hunters, Dare Me, Good on Paper); Shannon Scrofano (Berlinale, Uganda National Cultural Center, PICA's TBA Festival, Getty Villa, REDCAT, Teatro El Público Havana, Prague Quadrennial, Tribeca Film Festival), and Will Pickens (Sound Design for Julie Taymor, Harry Potter and the Cursed Child, Public Theater).
____________________________________________________________________________________________
The LA River is iconic in the art and narrative of what makes Los Angeles the city we know. It is the spine of this city and a source for our history and our future.
Amidst this new COVID landscape, Rio Records is a partnership of non-profit (River LA) and a team of artists (13Exp) to reimagine how we build resources together. Simultaneously creating jobs for artists and a sustainable fundraising resource for the future of the river, it is a partnership that understands that this is a moment where we can rethink how we work together. Not only in WHAT we do, but HOW we do it.