Part 2 of The Ride for the Phoenix - Awesome Road Trip, Hangout, Clarity Break, and Bike Ride from South Dakota to Maine !!
About this event
I hope you will be able to join Tommy O'Donnell (Crazy Ventures) and Rene Boer (Author of "How to be a Great Boss") for a few days this summer as we finish the 2nd half of our cross-country cycling adventure to benefit North Lawndale College Prep, here in Chicago.
The ride will begin promptly at 8am from Brookings, SD on Monday, July 15th. The route will cross Minnesota, Wisconsin, Michigan before crossing into Ontario, Canada, New York, Vermont, New Hampshire and Maine. We'll also take a one-day break in Chicago on July 23 to spend with the students at North Lawndale.
Trip highlights include:• 1625 scenic miles averaging 62 miles per day;• Minnesota River Valley and Trail Ride from Cannon Falls to Red Wing;• Historic Sparta to Elroy Bike Trail in Wisconsin (old railroad line through lots of tunnels);• Stop at Monk's Bar in Wisconsin Dells;• Scenic ride into historic Cedarburg, Wisconsin;• Holland, Michigan;• Scenic ride along north shore of Lake Ontario stopping in Niagara Falls;• 2 days riding along the historic Erie Canal in New York;• Climbing through the Adirondack Range and the Green Mountains in Vermont and New Hampshire;• Dipping your toes in the Atlantic Ocean in Portland, Maine.
Review the attached route, pick your spot and register on this site. Cost is $50 per day. We are providing a motorhome for ride support, malted and hopped up beverages, breakfast, lunch and dinner. We'll be stopping each night at a nearby KOA campground. Shower facilities are included. You're responsible for transportation, lodging, bike, cycling gear. If you chose the camping option, bring a tent. We'll provide you with a complete checklist when you register.
We're also in need of volunteers to help drive or ride shotgun in the motorhome.
This is an opportunity for a Clarity Break and some conversation with like-minded individuals who are living the EOS life.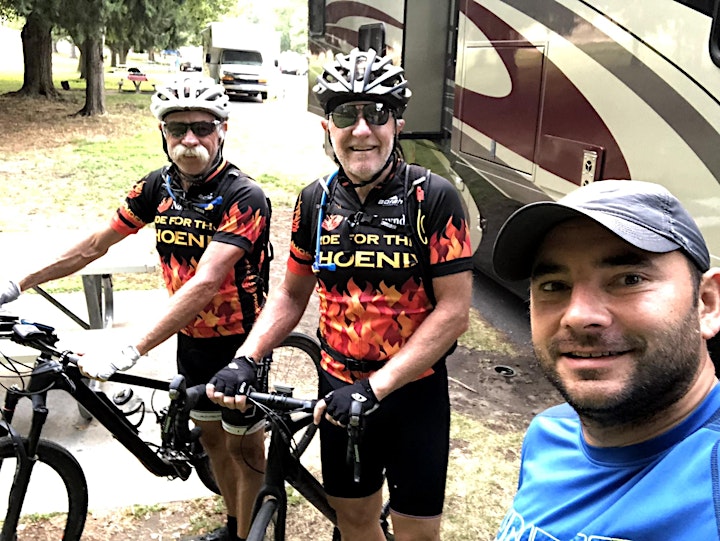 Organizer of Ride for the Phoenix Part 2