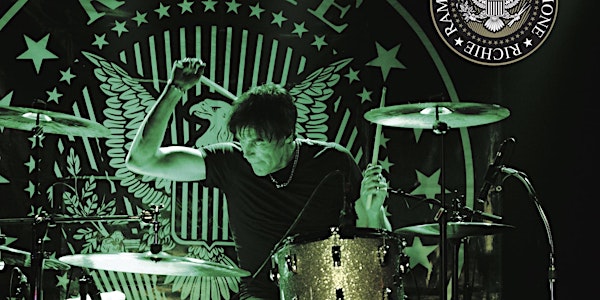 *Richie Ramone
UNDER 21 WITH PARENT OR LEGAL GUARDIAN
Location
Crafthouse Stage & Grill
5024 Curry Road
Pittsburgh, PA
About this event
Richie Ramone is the fastest, most powerful drummer who ever played with the legendary punk rock band the Ramones. He joined the Ramones in 1983 and performed in over 500 shows around the world with the Ramones. Richie was the only Ramones drummer to sing lead vocals and to be the sole composer of Ramones songs which appear on the albums Animal Boy, Too Tough to Die and Halfway to Sanity. Richie's song, "Somebody Put Something in My Drink,"
became a fan favorite and was included on "Ramones Mania," the only Ramones album to go gold as well as "Loud, Fast Ramones: Their Toughest Hits," an album comprised of songs hand picked by Johnny Ramone as the Ramones' best works. Punk rock icon, Joey Ramone, remarked that "[Richie] saved the band as far as I'm concerned. He's the greatest thing to happen to the Ramones. He put the spirit back in the band." On October 8, 2013, Richie released his first solo
album, "Entitled," which features new songs written by Richie as well as new recordings of songs he wrote for the Ramones. Billboard notes, "Richie's 12 freshest cuts aim to please fans of both rock and metal with its blend of power chord-chugging simplicity and guitar hero virtuosity."
http://www.billboard.com/articlesews/5672707/richie-ramone-criminal-exclusive-song-premiere