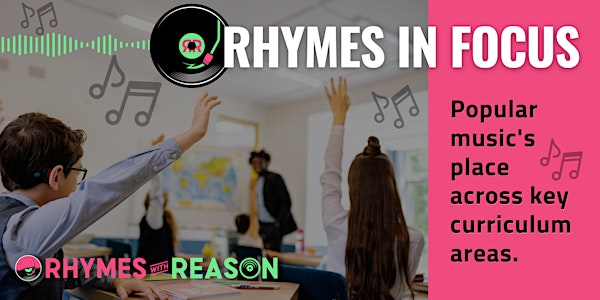 Rhymes in Focus: EdTech with Endless Cross-Curricular Value
From social studies and history to business and career courses, use music as a motivator and discover programs bridging curriculum areas.
About this event
Stretch your school budget when you adopt culturally responsive edtech that builds bridges between core subjects to help students make meaningful connections. Learn how teachers across the country are leveraging music to motivate student engagement - no matter their curriculum focus area!
Rhymes With Reason easily integrates into existing curriculums, and offers playlists and features that are a perfect fit no matter which subject you teach. Music-packed modules supporting specific focus areas - such as U.S. History or the Young CEO entrepreneurship playlist - mean your school will find our edtech program versatile and endlessly valuable.
Rhymes With Reason is easy to fit into your existing lesson plans; educators report knowledge gains even when students utilize Rhymes With Reason for as little as 15 minutes at a time!
When: Monday, March 13th at 3:30pm EST (12:30pm PST)
Please RSVP via Eventbrite by March 13th at noon ET.