RHoKDC62417

Saturday, June 24, 2017 at 8:00 AM

-

Sunday, June 25, 2017 at 5:00 PM (EDT)
Event Details
RHoKDC @ INTERNEWS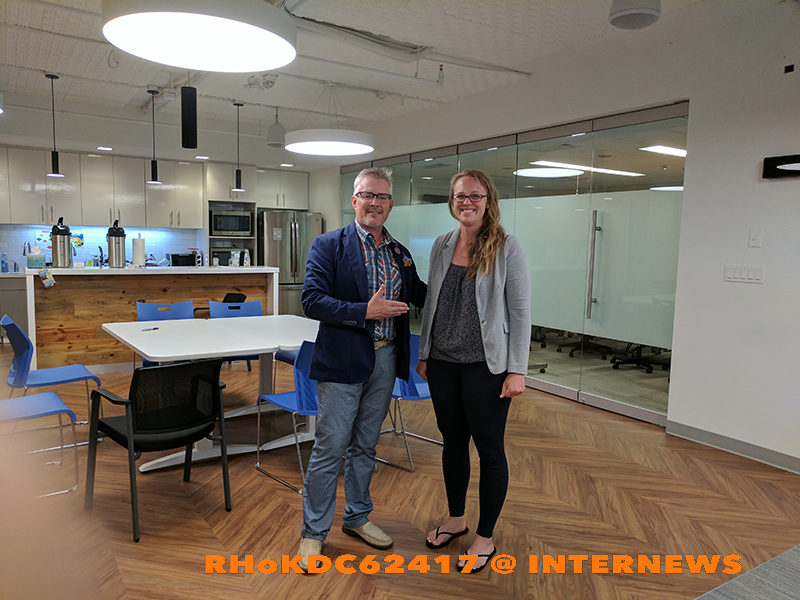 Announcing RHoKDC Hackaton for good at INTERNEWS,
 At a RHoK hackathons, the community comes seeking new technologies which are born, existing platforms are built upon, and innovative new ideas attract attention and support. The community of Coders|Hackers|Programers consider the requests and the determine which of the challenges are can be worked on and delivered in just two days. At the close of the hackathon, teams present the technologies they have developed and the community votes and prizes are awarded.
We have tickets for challegees, coders,donations and sponsors listed and if there is something else that you or a group would like to add or bring to the RHoKDC, please let help Earth Foundation know. 
When: June 24-25th 
Where:  1133 15th St NW #350,
There will be Amazon Alexa Skills programers and any one considering developing a voice app should conider coming to RHOKDC64217 and challenge the Random Hacks of KIndness attendees. 
SPONSORS
GOLD:
INTERNEWS NETWORK Information changes lives.  Internews, an international nonprofit organization, works to ensure access to trusted, quality information that empowers people to have a voice in their future and to live healthy, secure, and rewarding lives. http://www.internews.org 
HelpEarth Foundation,  (HEF) was created with a mission to leverage artistic content to support charitable efforts to mid-sized nonprofits and larger organizations with local offices that are working hard to make a difference in communities across the United States. http://helpearth.org 
CloudSploit is a provider of open source and hosted automated security and configuration monitoring software for AWS cloud environments. Founded in 2015 as an open source project, CloudSploit now detects hundreds of thousands of potential security risks each month through its background scanning platform. With each scan, CloudSploit securely connects to an AWS account through the AWS APIs, checking for potential risks and misconfigurations that could compromise the account. http://cloudsploit.com
 
SILVER:
BRONZE:
DONATIONS:  We've gotten a few and wanted to thank them for helping this RHoKDC to happen.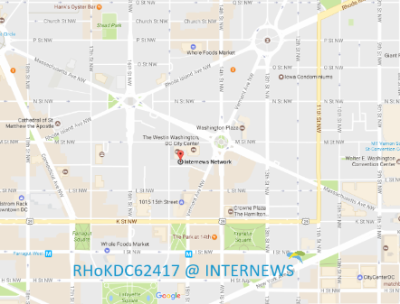 The Back Story
Random Hacks of Kindness was started as a joint effort founded by Google, Yahoo!, Microsoft, NASA and The World Bank, dedicated to bringing software developers together to respond to challenges facing humanity in the area of natural disaster risk. We start with problem definitions created through consultations with NGOs, governments and experts in the field from around the world, then we invite hackers to a come together to organize and go to work putting their skills to use to solve those problems with software solutions that make a difference on the ground. District of Colombian's have been part of Random Hacks of Kindness [ RHoK ] since the 1st Global Hackathon held in June of 2010 in FriendshipHeights.net click here to see a clip from 1st RHoK
When & Where

Washington
1133 15th St NW #350
Washington, DC 20005


Saturday, June 24, 2017 at 8:00 AM

-

Sunday, June 25, 2017 at 5:00 PM (EDT)
Add to my calendar