| | |
| --- | --- |
| RFIDSCP Certification Program | |
Event Details
ISCEA RFIDSCP (Certified RFID Supply Chain Practitioner) Program:
Over the years the enabling technology of Radio Frequency Identification or RFID has been an up and coming enabling technology.  The International Leader in RFID Certification, ISCEA, has been the gold standard for detailed  certification in the RFID field.  Now the RFID Supply Chain story which effectively started with the Wal-Mart in 2004 over 10 years ago has now met the top of the S-curve or where businesses should be receiving value from  this technology not testing the feasibility of this modern technology.

Also, ISCEA has chosen to update training for this important technology for decision makers and planners.  The traditional RFID training has focused on detailed training over 40 hours of classroom hours including hands on  training with equipment and has been focused on fitting the needs of the engineer, integrators and solution providers.  That training is valuable but given the extensive use of RFID in the modern world the time has come to empower Supply Chain personnel and decision makers to understand the basics and the economics of using this technology.

The ISCEA RFID Supply Chain Planner Certification has arrived.  The ISCEA RFIDSCP is a extensive 3 hour training course and 1 hour exam that focuses on the What  and Why for using this important technology.  The training is focused on providing the essentials needed be Supply Chain planners and decision makers to evaluate the economics and benefits of using the technology to improve companies efficiencies, productivity, and cost  savings.

ISCEA, the premier provider for RFID certifications provides this new certification the ISCEA RFIDSCP and also it awards winning RFIDSCM Certifications to fit the need for everyone to understand this modern technology.
This program is ideal for:  
Those getting started in the RFID domain

Anyone who wants to learn the fundamentals and applications of this technology from a supply chain perspective

Anyone who wants to prove to the corporate world that you have the essentials to design an RFID program- economics, benefits, limitations and applications

Anyone who wants to pursue a career in supply chain management and technology and pursue further RFID advanced programs in the future
RFIDSCP program includes:
3 hours of classroom instruction or online training led by an experienced supply chain management expert

A study guide with all the slides and exercises. 

1 RFID in Supply Chain Textbook- "Tracked- What you should know about Invisible Inventory monitoring and security" by Dr E.C.Jones, PhD at University of Texas

1 hour RFIDSCP exam
RFIDSCP Program Director:
Dr. Erick C. Jones, Ph.D
Dr. Jones is a faculty member in University of Texas in Arlington (UTA)'s engineering department, a member of the Dash7 Alliance's education committee and a member of AIM Global. He is also the co-author of RFID in Logistics: A Practical Introduction and many other publications. Dr. Jones holds a Ph.D., from  University of Houston, M.S., from University of Houston, B.S., from Texas A&M University. Dr. Jones has worked for  United Parcel Service (UPS), Academy Sports and Outdoors, Tompkins Associates, and Arthur Anderson, LLP.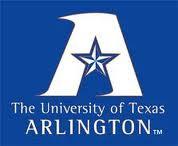 RFIDSCP Program fee: US$499
Group of 5 or more get a 10% discount. Email, GlobalDesk@iscea.com for a discount code

Past RFIDSCM & RFIDSCP Sessions:
Organizer
ISCEA Contact Numbers:
Tel: 800-817-9083

Register by Mail:
ISCEA
2000 Auburn Drive, Suite 200
Beachwood, OH 44122, USA

Web:
www.iscea.com , www.iscea.net
Email ISCEA:
info@iscea.net
WHQ Address:
ISCEA
2000 Auburn Drive, Suite 200
Beachwood, OH 44122, USA