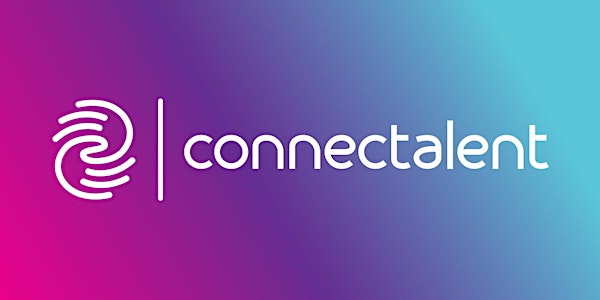 Returning to Work with Confidence
Returning to Work with Confidence
When and where
Location
Westport Public Library 20 Jesup Road Westport, CT 06880
About this event
Connectalent, a Westport-founded firm that seeks to connect skilled employees with employers who value work/life balance, in partnership with Indeed, the worldwide employment website for job listings, will host "Returning to Work with Confidence: Workshop and Networking Event" for mothers returning to work after COVID. The event will feature members of Women @ Indeed (internal resource group from Indeed.com) as well as members of Connectalent. During the workshop, participants will learn how to best position themselves when applying to jobs through Indeed and will explore the resources available through Indeed to simplify their job search. Connectalent will advise participants on how to fill any gaps in their resumes and provide helpful interviewing and networking tips.
"Returning to Work with Confidence" will also give participants ample time to network with other professionals from similar and different backgrounds and industries. "Networking is one of the most powerful tools in a prospective job search, especially after taking a hiatus from the workforce," explains Runa Knapp, one of two Westport moms, who founded Connectalent (along with sister Westport mom, Jasmine Silver). "We are excited to partner with Indeed to provide Fairfield County moms this opportunity to connect and widen their professional network." Light refreshments and cocktails will be served.
Caroline Coffey, Director of Sales & lead of Women @ Indeed says, "Our mission at Indeed is to help people get jobs and we love any chance to help our local community. Women and caretakers have been disproportionately affected by unemployment during COVID, so we are extremely excited to partner with Connectalent on this event."
Connectalent's platform helps companies achieve diversity, inclusion, and greater efficiency in the workplace and empowers local professionals to seek modern opportunities.
This is an in-person event. Registration will be on a first come - first serve basis and limited to 50 participants.
Runa Knapp, Co-Founder, Director of Business Development, Connectalent, is a Westport mom, is a class of 2024 Shepherds Mentor, an active PTA volunteer at her children's elementary school, and the former Treasurer for the Westport Young Woman's League. Prior to creating Connectalent, Runa was a Senior Manager at KPMG and a CPA. She ultimately left KPMG to spend more time with her two children, now aged 6 and 9. When she's not working she is either shuttling her kids to their activities, spending time with her family at the beach, or going out to dinners with friends.
Bachelor's degree - Business Economics: UCLA, Masters in Accounting: USC
Jasmine Silver, Co-Founder, Director of Operations, Connectalent, is a Westport mom, a legal consultant for law firms and start-up companies, an active member of the Diversity, Equity and Inclusion Committee for her children's elementary school and TEAM (Together Effectively Achieving Multiculturalism) Westport, and volunteers many hours with her children's school and PTA. Prior to creating Connectalent, Jasmine was a senior associate at a matrimonial and commercial litigation law firm in New York City before leaving to spend more time with her children, now aged 5 and 7. On weekends you can find her cheering on the sidelines at her children's sports games and going out to dinner with her husband and friends.
Bachelor's degree - Political Science: University of Michigan, Law degree: New York Law School
For more information, contact Ellen Janpol, Business Librarian at ejanpol@westportlibrary.org. Community Partner: Connectalent