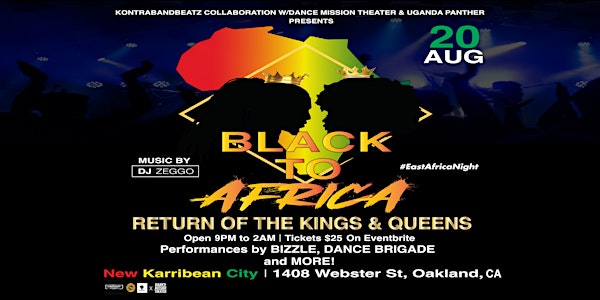 Return of the Kings & Queens
An Afro- Beat and Hip Hop fundraiser event in support of Bay Area artist traveling to Africa on a musical, dance & spiritual journey.
When and where
Location
New Karibbean City 1408 Webster Street Oakland, CA 94612
About this event
Headliners: Stanley Enow, Young Gully, and Bizzel!
Kontrabandbeatz in partnership with Dance Mission Theater and Uganda Panther bring 'Black to Africa' - "The Return of the Kings And Queens!'. A cultural extravaganza that explores the artistic and cultural similaries beween the two continents. With artist, influencers, fashion icons and politicians from Nigeria, Uganda, Kenya, Oakland, and San Francisco this night brings to life the sounds of Afro-beat, rap, Soca, and Bay Area classics.
The nonprofit event aims to intergrate The Bay Areas long history of celebrating native herritage and the sounds and music of the Afro Diaspora.
Support from:
DJ Zego
Stanley Enow: Born in Bamenda in the North West region, Ebai ENOW Stanley, better known as Stanley ENOW, is a Cameroonian rapper and music producer. Self-produced with his label MOTHERLAND EMPIRE, he was revealed in 2013 with his hit song Hein Père which allowed him to win several titles including the MTV African Music Awards obtained in 2014 in Durban (South Africa) in the category Musical Revelation and many international and local awards. Stanley Enow has above all been able to adapt with time and invest in other hats such as cinema, fashion and the business world. Best known for his first release Hein Père, Stanley Enow remains one of the hottest artists today with his latest release Parapariparo and consequently one of the most sought after public figures in Africa and abroad. Having recently celebrated another year with the inmates of the New-Bell prison, introducing his social rehabilitation project for inmates set up by his foundation, Stanley Enow is considered to be an artist with an emotional outlook for his people. Despite his move to the United States, he continues to cast a positive light on his country and continent.
Dance Mission Theater: Dance Mission connects and empowers diverse Bay Area communities and artists through all aspects of dance and dance theater, including the production of new works, instruction, and performance. We are an artist-driven, feminist organization dedicated to building community, addressing social justice issues, exploring cultural identities, promoting inclusivity, and creating a more peaceful world through collective action. Many female artists, artists of color, and culturally specific ensembles consider Dance Mission to be their artistic home.
Dance Mission Theater operates from the understanding that the United States was founded on the genocide of Native peoples and the enslavement of African people and has neither apologized nor rectified this original wound. We are committed to programming that reflects the best efforts of who we are – BIPOC, LBGTQ+ and Children – to transform the culture of white supremacy, police brutality and patriarchy to build a more equitable and peaceful world. We believe actions speak louder than words and we reflect that belief through our programs that put women and people of color at the center of our activities. We dedicate our financial resources to work to level the playing field and put those marginalized by race, poverty or gender to the forefront of art and art activism.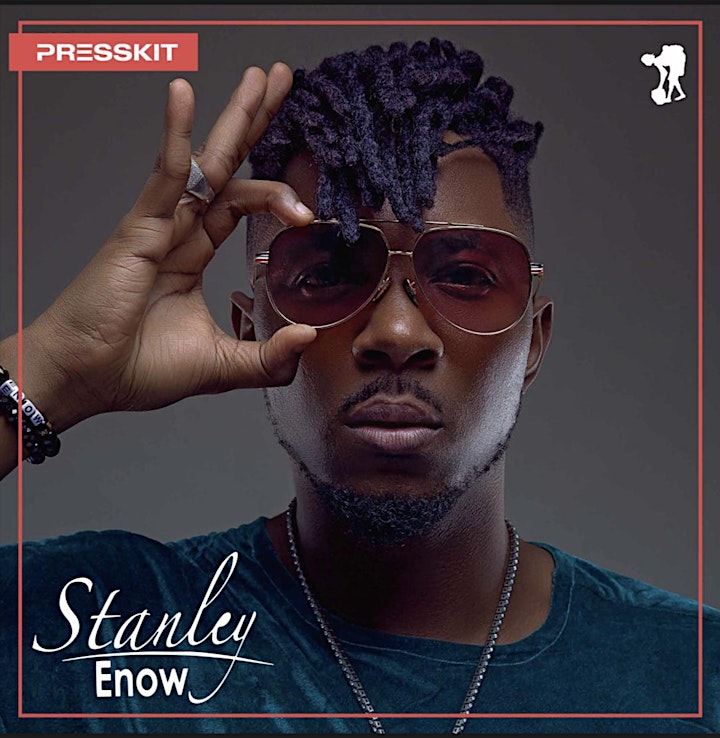 Kontrabandbeatz: Kontrabandbeatz is a Bay Area music Producer born and raised in San Francisco's Mission District. He's knowns for his diverse and broad sounds from Hip hop, Rap, Afro-beat, Soul and Country. His work spans with Artsist from the Bay Area, Chicago and Africa. His music and artistry is inspired and influenced by his multicultrual enviroment and his own native roots in Haiti and Jamaica.