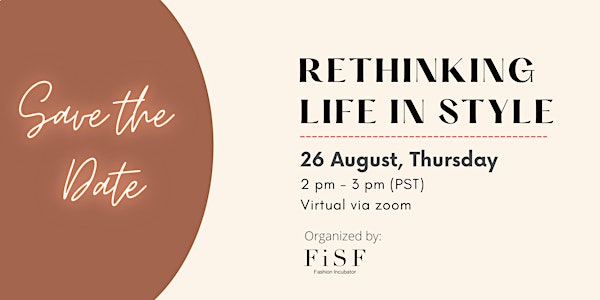 Rethinking Life in Style
A stimulating conversation with style experts for insights on changes to lifestyle choices, what has emerged & what are we moving towards.
By Fashion Incubator San Francisco
Date and time
Thursday, August 26, 2021 · 2 - 3pm PDT
Refund Policy
Contact the organizer to request a refund.
About this event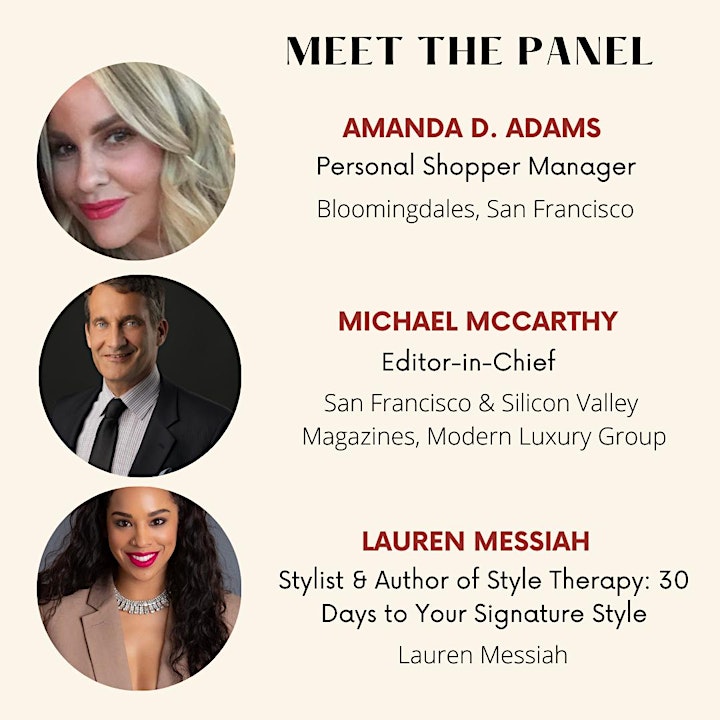 Much has changed in the lifestyle of people since the pandemic. The behavioural shift has not only been in their focus for a healthy lifestyle and balance between work and personal life but also places they travel to, what they want to be surrounded with and preferences of what they wear. With the reopening and freedom to socialize being back, many are rediscovering the joys of being out in a crowd and dressing up again.
Life in Style will bring together experts who have a pulse on all the different lifestyles that people lead now and what that means for personal wardrobe and shopping preferences.
Panelists:
Michael McCarthy
Michael McCarthy, the editor-in-chief of San Francisco and Silicon Valley magazines, has been with Modern Luxury for nine years. In addition to covering the Bay Area, Michael also writes national stories for Modern Luxury, including celebrity profiles (recent stories have included actors Ethan Hawke and William H. Macy, and CNN superstar Abby Phillip), and he's also the national wine and spirits writer for the brand. During 20+ years in the media industry, Michael has covered everything from design to travel to fashion for a range of national titles.
Lauren Messiah
Lauren Messiah is revolutionizing the way people dress through her comprehensive approach to elevating one's life through style, working from the inside out. With her signature method of combining style with personal development, Lauren bridges personal styling and life coaching to curate a closet and look that supports one's goals and takes the stress and self-doubt out of looking one's best. The stylist, educator and digital influencer has coached over 5,000 clients globally through her online courses, leaning on her personal journey of self-discovery through fashion and her years of being one of the most sought-after celebrity stylists.
Lauren recently released her latest book, Style Therapy: 30 Days to Your Signature Style (Abrams, April 2021), as a 30-day active approach to building a personal style and shedding emotional baggage. Through her book, she empowers readers to shop like a stylist, find clothes that support goals and build confidence to tackle any situation with the right look and attitude. Featured NYT, Forbes, Elle, and VH1.
Amanda D. Adams
Amanda D. Adams, personal shopper at Bloomingdale's. Born and raised in Las Vegas, sequins and glitter are running through her bloodstream. Amanda's mom taught her to walk early so she could follow her mom through Neiman Marcus (there was no Bloomies in Vegas). Amanda notes, her dad definitely owns more pairs of shoes then her Mom .... and she's never without the perfect blowout.
Amanda was destined to be a diva. Amanda opened the San Francisco Bloomingdale's store in 2006 and have spent the last 15 years shopping and styling every aspect of her clients' lives from wardrobes to table top and beyond.
GIVEAWAY OFFER FOR ATTENDEES:
We are thrilled to have a special lucky draw organized for the attendees where one winner will receive leading stylist Lauren Messiah's book, Style Therapy: 30 Days to Your Signature Style. Big thanks to Lauren for the book!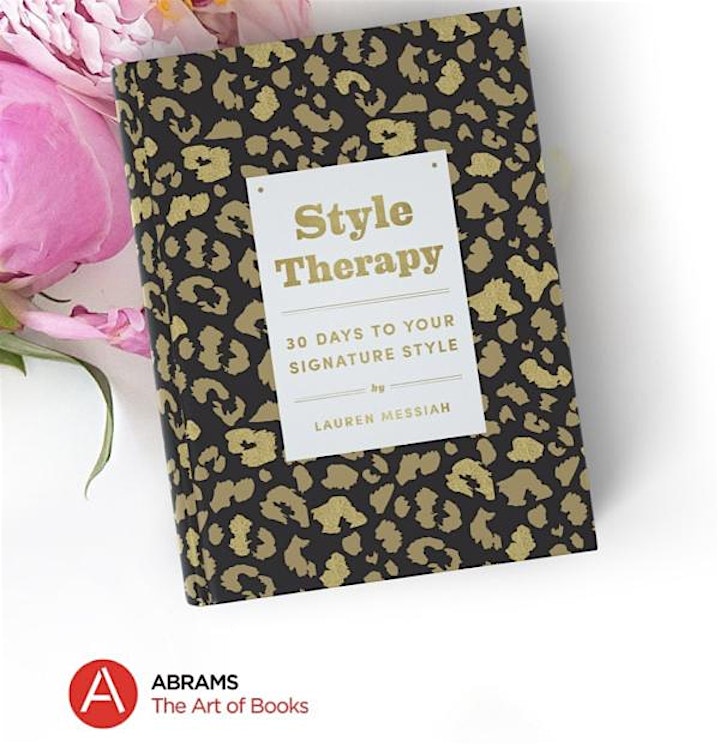 Zoom Information
Book your virtual seat and we will see you at the event!
Zoom link will be shared with all attendees one day before the event.
About the organizer
Fashion Incubator San Francisco is a San Francisco-based 501(c)(3) non-profit organization that accelerates emerging apparel and accessories design businesses while supporting economic growth and job creation in the San Francisco Bay Area.