Description
PICK UP LOCATION HAS CHANGED TO PLACA ESPANYA!

Pick up will be outside the Hotel Catalonia (Plaça Espanya, 6-8, 08014 Barcelona) at 14.30
Retail Tech for VC's #RT4VC: Where Investors Meet Innovative Commerce Startups
WHEN:
The event will be held inside the Digital 1to1 Spain Event at the fabulous five star hotel, Dolce Sitges!
WHAT:
An afternoon with conversation and competition between startups, where we will connect retail tech/e-commerce solutions with investors and potential customers! We will enlighten the retail tech echo system by providing independent opportunities for investors.

WHO:
Investors: Discover the new startups that will revolutionize tomorrow's retail

E-shops: Meet the new tools to improve your online sales and meet investors

E-commerce Solution: Meet with potential clients and investors
EVENT AGENDA:
14.30 - Shuttles to pick up guests from Plaça Espanya

15.00 - 15.35: Check In/Registration

15.40 - 16.30: 1to1 Battle -- Is Spain the next big place for Startup Investments? (This portion of the event will be held in Spanish).

16.35 - 17.00: Roundtable -- How to Successfully Invest in Retail Tech Startups

17.05 - 17.45: Startup Pitch -- EGI Booster's Startup Competition (Startups Include: Shopery, Metricfy, Scalia, Hubware & Pimpampost)

17.50 - 18.30: Goodbye Toast

19.00: Shuttles to leave
If you have any questions regarding the event, please contact Blair Pesses at bpesses@egi-group.com.


Photos from last years EGI Booster's Startup Competition!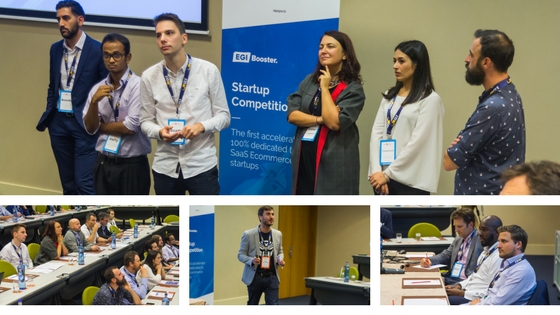 Please note, the event will be held in English.