Description
We bring together leading practitioners on organizational design and human development to explore the Future of Work.


Responsive Salon: A Conversation with Adam Pisoni
Join us for an evening with Adam Pisoni, co-founder and former CTO at Yammer, co-founder of the Responsive Org movement, and founder and CEO at Abl Schools.
Adam will sit down for a conversation with Robin Zander, author of Responsive: What it takes to create a thriving organization, founder of Responsive Conference, and owner of Robin's Cafe.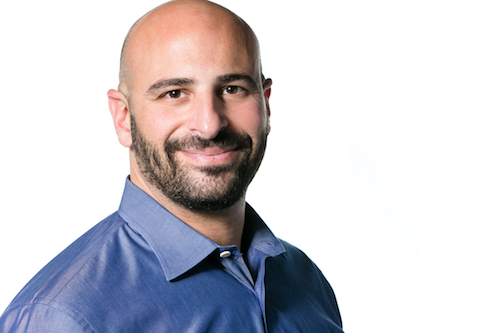 In conversation from stage and then Q&A with the audience, Adam will discuss founding Yammer, the Responsive Org movement, and his efforts at Abl Schools to revitalize the U.S. education system. Exciting possibilities emerge when we reconsider that even behemoth institutions like the U.S. education system can become Responsive.
In Defense of Diverse Founding Teams
Adam has also been implementing a variety of future of work principles at Abl Schools. He has been very open about the challenges of building a diverse founding team at Abl Schools.
While there is a lot of conversation about fostering an inclusive company culture, very few Silicon Valley companies have an equal gender split between male and female employees, and even fewer have women or underrepresented groups at the highest levels of leadership.
We will explore the challenges and lessons learned at Abl Schools, and tactics any founder can apply in the effort to build a Responsive organization.


---
What is Responsive?
A Letter from Our Director
As someone whose career has spanned everything from circus performance to management consulting, I am constantly impressed by people. Individually, humans can be incredible learners, capable of resilience and adaptation; in well-organized teams, we can accomplish even more.
As a performer, I've always been a proponent of the spontaneous connections that take place when exceptional people come together. In early 2016, I had the pleasure of producing a day-long "Un-conference" on the Future of Work. Attende enthusiasm was overwhelming, and I saw the need for an annual conference exploring work in the 21st Century. Thus, the Responsive Conference was born.
Our events are not just about talking about human development and organization change but to create a learning experience where we can embody these ideas. I am committed to making the entire process an experiment in culture, from the advisory board, to the production team, to the curation of presenters and attendees, to the experience of the events themselves.
I look forward to sharing this experience with you.
Warmly,
Robin