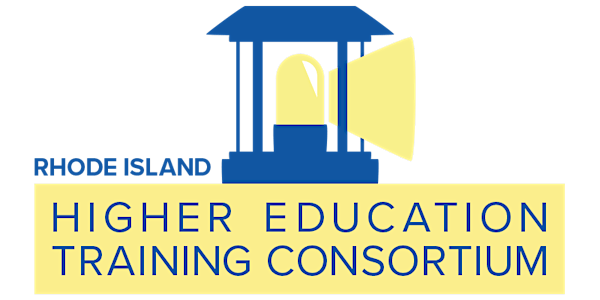 Responding to Implicit Biases and Microaggressions in the Workplace
Building more inclusive environments requires members of the community to understand how exclusion happens.
About this event
Building more inclusive environments require members of the community to understand how exclusion happens. Raising our self-awareness aids in this constant effort. This session will examine and engage the concepts, implicit biases and micro-aggressions, and how these dynamics bear on our workplaces. Join us for a robust and fun learning experience.
Please note: The demand for and popularity of RIHETC's spring workshops series has been outstanding. To ensure that all member institutions are able to participate, each institution will have 8 seats reserved until April 14. Registration will remain open for everyone until April 23 or until the workshop is full, but due to capacity limits we are unable to guarantee registered employees a seat. We will also maintain a waiting list for those unable to register initially. You will receive a separate registration confirmation email from RIHETC@gmail.com if capacity limits allow for your enrollment into the workshop. We apologize for any inconvenience this may cause.
Facilitator: Rev. Samuel R. Offer, Washington Consulting Group Rev. Sam Offer serves as Vice President and senior consultant with the Washington Consulting Group, a Multicultural Organizational Development Firm located in Baltimore, MD. (The Washington Consulting Group was named one of top ten global diversity firm by the Economist in 2015.)
Sam is a sought after national speaker, consultant, facilitator and trainer on diversity, equity and inclusion, organizational change management, multiculturalism, religion, leadership, and community development. He has a way of engaging participants that will foster effective change in both their personal and professional lives.
Program Fee: RIHETC is pleased to be able to offer this free webinar online to provide our member institutions' workforce with the training and support during the COVID-19 Pandemic.