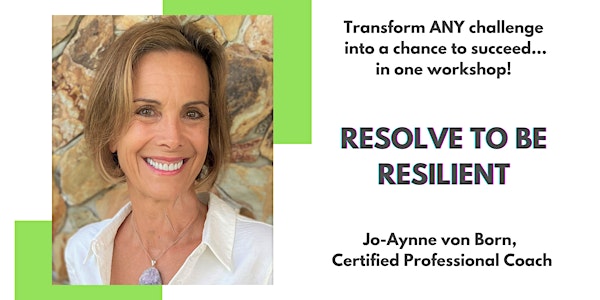 Resolve To Be Resilient - Transform Any Challenge Into A Chance To Succeed!
Feeling STUCK or FRUSTRATED? Emerge your Inner Genius to unlock opportunity and pave a new way forward!
Refund Policy
Contact the organizer to request a refund.
Eventbrite's fee is nonrefundable.
About this event
Resolve To Be Resilient is an "all-hands-on-deck" transformation workshop.
I'll coach you with my rigourous and transformative Level 10 Mindset® Method. This clarifying and liberating step by step approach is guaranteed to transform your challenge into a REAL chance to succeed in this one online session. (or your money back!)
In this live event, you'll realize your Inner Genius, your exceptional resource of character strengths, values, experience and skills to make new choices for more positive results. Your mindset will shift from stressed, stuck or scared to clear, calm and in charge.
Hi. My name is Jo-Aynne Von Born. I'm a certified professional coach at www.READYSETMORE.com, a professional and personal development firm. My mission is to help you emerge Inner Genius for the authentic success and happiness you want.
Success and happiness look different for everyone. Authenticity means you rely on your Inner Genius to guide and direct yourself forward in a way that feels genuine to you.
Throughout my career and life, I've relied on my Inner Genius to explore the boundaries of my potential, unlock unlikely opportunities and create positive, long-lasting change.
So can you!
Join me for this intimate workshop limited to 12 people. Emerge your Inner Genius and transform your challenge into a REAL chance to succeed.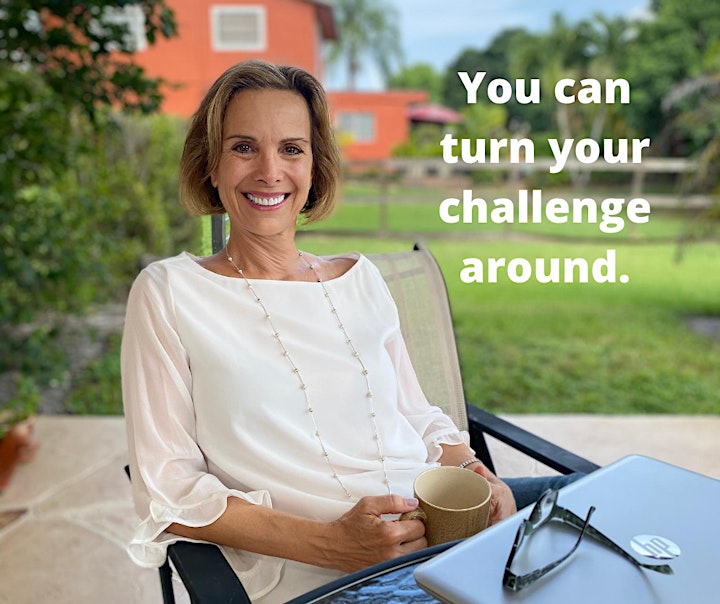 What to expect:
Most people try to overcome their challenges in an outdated and ineffective way. They try to change the circumstances to fit what they want.
I'll help you unlearn that old-school approach. Instead, you'll discover that real change begins within you. You'll learn a more effective self-directed approach to master challenges for more effortless and long lasting results.
In this workshop, you will:
→Learn the Level 10 Mindset® Method, a three-step tool for powerful mindset management that makes the difference between staying stuck and moving forward.
→ Emerge your personalized Character Strengths to create more authentic and empowered options to move forward.
→Discover how your mindset, beliefs and emotions influence the way you address problems.
→Engage with thought-provoking exercises that disrupt your idea of challenge.
→Walk away with a new level of insight, choices and behaviors you can take action on right away.
Whether your challenge is in your career, business, relationships or health, Resolve To Be Resilient gives you the tools to transform your challenge into a REAL chance to succeed.
→ Purchase your tickect now at the top right hand corner of the page.
"Jo-Aynne helped me spend less time worrying and more time taking action on the opportunities right in front of me."
-Ana Maria Sosa
"Jo-Aynne makes overcoming challenges workable and fun."
-Bobbie Pasquerello