Event Information
Location
Palette SF
816 Folsom Street
San Francisco, CA 94107
Palette Gallery invites you to join us as we celebrate the resolution of Resolution!
About this event
In collaboration with Wonderland SF and 111 Minna Gallery, Palette Gallery is proud to present Resolution - an eye-popping group exhibition. This is your last chance to view stunning works by 100 local artists, curated by Irene Hernandez-Feiks. This event is free to attend and open to the public; light refreshments will be served.
Featuring works by:
Abel Manalo, A.L. Woods, Alan Mazzetti, Alberto Pacheco, Alec Huxley, Alex Achaval, Alex Garcia, Alexandra Cicorschi, Alice Koswara, Amber Allen, Amy Ahlstrom, Andrew Macrae, Aynur Girgin, Bianca Levan, Brandon Hurley, Calvin Lai, Chris Granillo, Cindy Shih, Daryll Peirce, Debra Shapiro, Denise Tarantino, Derek Lynch, Dianne Hoffman, Doug Rhodes, DUSER, Elodie Boucher, Espana Garcia, Felicia Ann, Felicia Gabaldon, Gareth Gooch, Haoyun Erin Zhao, Helice Wen, Hilary Williams, Irene Feiks, Jasper Thomas, Jeffrey Nemenzo, J.L. King, Jessica Petrie, Jesus Hernandez, Joel Tesh, Joshua Coffy, Jun Yang, Karla Korazon, Lacey Bryant, Lana Kohn, Laura Buss, Luciano Roque, Lucky Rapp, Lutz Hornischer, Manuel Carmona, Marcia Stuermer, Marina Berlin, Mario Navasero, Mark Campbell, Matt Hunter, Maureen Shields, Max Ehrman (Eon75), Micah LeBrun, Mike Sanchez, Monty Guy, Natalie Gabriel, Nathan Richard Phelps, Nome Edonna, Norm Quiros (Jacalope), Olena Vasylevska, Olympia Altimir Galvez, Patrick Hofmeister, Paul Madonna, Paul Morin, Pixelstud, Rafael Saenz (Debuti), Ransom and Mitchell, Raul D'Mauries, Richard Menendez, Robert Bowen, Russell Ryan, Sasinun Kladpetch, Scott Fin, Scott Idelman, Sean Brown, Sean O'Donnell, Shane Izykowski, Sherrie Thai, Sierra Lowe, Sonja Navin, Stephanie Steiner Jacobi, Steve Javiel, Stephen C. Wagner, Su Evers, Tanya Herrera, Tati Holt, Tracy Piper, Ximena Rendon, Yi Lin Pei, and Youbeen Kim.
And be sure to stop by the shop where Palette's ceramics team will be hosting a Flame? Aware! Pop-up, featuring a live cooking demonstration, complimentary bites, and gorgeous cookware made in-house!
About Palette Gallery:
We provide contemporary artists of all disciplines the opportunity to create and showcase their work in conjunction with our exploration of food and art. Our exhibitions highlight the abundant talent of our immediate region. We openly invite the community to attend our events, visit the gallery, and engage in conversation.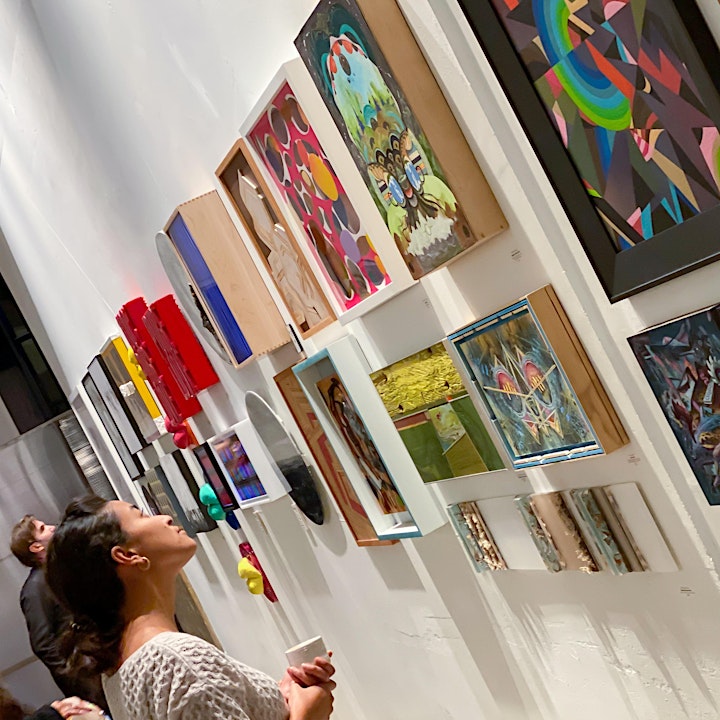 Date and time
Location
Palette SF
816 Folsom Street
San Francisco, CA 94107