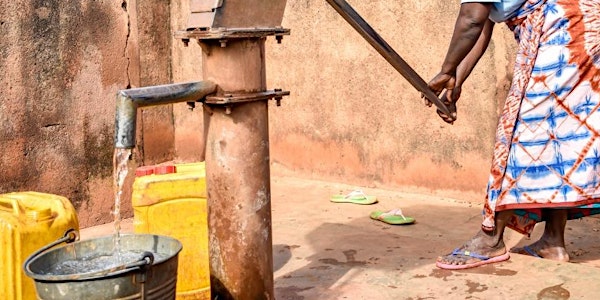 Research Partnership Q&A with One Drop Foundation
An opportunity to ask questions to One Drop staff regarding potential collaboration for researchers and academics.
About this event
The One Drop Foundation intends to collaborate with researchers who are interested in pursuing opportunities in applied social sciences. Together with researchers, the One Drop Foundation wishes to improve its contribution to the United Nations' Sustainable Development Goals (SDGs) looking towards 2030.   1.Evaluating the impact of our projects through an experimental design with participatory action research;  2. Documenting how the Social Art approach developed by the One Drop Foundation is an effective behaviour change methodology.   We are open to discussing the specific topic of research based on the interests, skills and experiences of the applicants.
This webinar will be an opportunity to ask questions you may have.
For more information, check out our website: https://www.onedrop.org/en/news/request-for-expressions-of-interest/
-----
La Fondation One Drop a l'intention de collaborer avec des chercheurs intéressés par des opportunités en sciences sociales appliquées. Avec les chercheurs, la Fondation One Drop souhaite améliorer sa contribution aux objectifs de développement durable (ODD) des Nations Unies à l'horizon 2030.
1. Évaluer l'impact de nos projets à travers une conception expérimentale avec recherche-action participative;
2. Documenter comment l'approche d'Art social pour le changement de comportement élaborée par la Fondation One Drop est une méthodologie efficace de changement de comportement. Nous sommes ouverts à discuter du sujet de recherche spécifique en fonction des intérêts, des compétences et des expériences des candidats.
Ce webinar sera une opportunité de demander vos questions.
Pour plus d'informations, veuillez consulter notre site web: https://www.onedrop.org/fr/nouvelles/appel-a-expressions-dinteret/