About this Event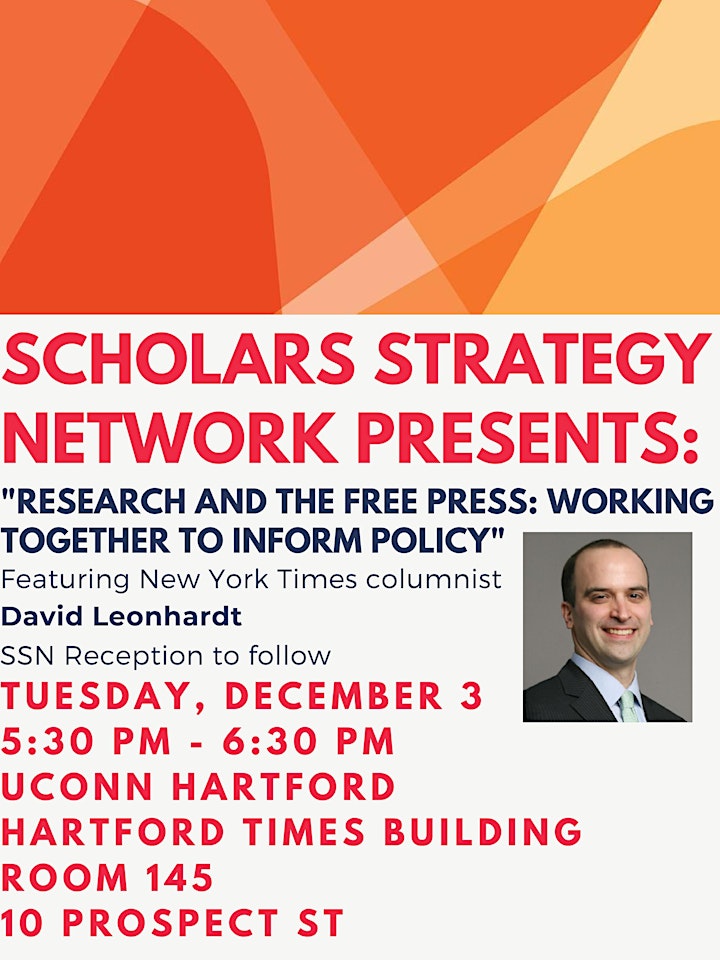 The Scholars Strategy Network Connecticut Chapter presents its winter lecture featuring New York Times columnist David Leonhardt! The event will be Tuesday, December 3, 2019 from 5:30 to 6:30 at UConn Hartford (10 Prospect Street). David will be discussing how scholars and the press can work together to better inform policy, followed by a short Q&A session. A reception will be held immediately afterward in the Hartford Times Building.
David Leonhardt is an Op-Ed columnist at The New York Times. Prior to joining the Opinion department, Mr. Leonhardt was the founding editor of The Upshot section, which emphasizes data visualization and graphics to offer an analytical approach to the day's news. Mr. Leonhardt has also served as Washington bureau chief and wrote "Economic Scene," a weekly economics column, for the Business section. In 2011, he won the Pulitzer Prize for Commentary for his columns.
We hope to see you there!