Description
Remapping IR: an occasional series of talks on alternative perspectives to power, states, and the international system. These events are jointly sponsored by the Government Department and the Mortara Center for International Studies at Georgetown. The goal of the series is to showcase the diversity of approaches that exist to understand global politics. At the same time, it intends to broaden the intellectual discussion on who, how, and what matters for international affairs and to spark a lasting conversation that will bring in new students and scholars into the study of global politics.

Title: "Gender, War, and Conflict"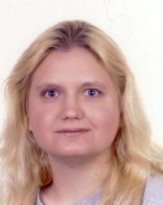 Laura Sjoberg is Associate Professor of Political Science at the University of Florid. Her research interests are in the area of gender-based and feminist approaches to the study of international relations generally, and international security specifically. Her research has addressed gender and just war theory, women's violence in global politics and feminist interpretations of the theory and practice of security policy.
Date and Time
Location
Mortara Center for International Studies
36th Street Northwest
Washington, DC 20007