Regional Sky Transit

Tuesday, January 24, 2017 from 6:30 PM to 9:00 PM (PST)
Event Details
Regional Sky Transit
Brien A. Seeley, MD, President
Sustainable Aviation Foundation, Santa Rosa, CA

Can on-demand, electrically powered "Sky Taxi" aircraft alleviate surface congestion in metropolitan areas? Would it work in the San Francisco Bay area?
Regional Sky Transit (RST) is a concept for safe, ultra-quiet, vertical/extremely short take-off and landing (V/STOL) electric aircraft for high-speed, high capacity emission-free public transit in large urban/suburban regions.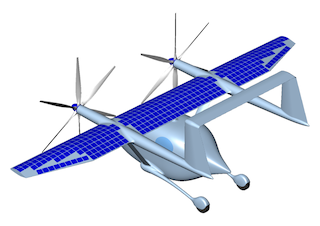 Sky Taxis would fly autonomously between pocket airparks, for trips up to 100 km, but even as short as 30 km. A busy airpark might handle 6 landings and 6 take-offs per minute, allowing it to handle a maximum of 720 passengers per hour, if there are two passengers in every Sky Taxi. On the ground, taxi times before take-off and after landing would be under a couple of minutes. At less busy airparks, times would be potentially shorter. Cruise speed would be around 120 mph (193 kph). Unlike ground transit, routes are not constrained to a two-dimensional topology.
(At right, a possible Sky Taxi. Quiet, autonomous, solar. Ideal complement and feeder to surface transit?)
Many of the technologies needed to build a Sky Taxi were demonstrated in NASA's 2011 Green Flight Challenge. The greatest remaining challenge is ultra-quiet design. Fortunately, aero-acoustics involving electric propulsion show promise, particularly when combined with V/STOL operation.
However, economically sustainable RST not only depends on technology. It needs appropriate government support; standards that cross flight mechanics, human physiology, economic drivers, etc. The result could be RST that dwarfs the general aviation market and dramatically reduces greenhouse emissions by reducing the number of cars on the road, not to mention the number of cars stuck in traffic.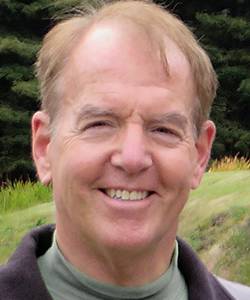 Brien A. Seeley M.D. is president of the Sustainable Aviation Foundation, Santa Rosa, CA. SA advances technologies and innovations for environmentally friendly, electrically powered aircraft to achieve a safe, quiet, and useful transportation system. He has actually led two concurrent 40-year careers. One is as a full time eye surgeon and medical leader in Sonoma County, California. The other is as an aircraft builder, pilot and pioneering leader of aviation technology. In 1973, while a medical student, he designed and hand-built his own 70 mph, street-licensed electric car and drove it to the hospital each day as an intern. During his residency in eye surgery at UCSF, he devoted his two-week vacation to earning his pilot's license, and this began a life-long passion for aviation. He studied aeronautical engineering and helped build 2 experimental homebuilt aircraft.
Brien founded the CAFE Foundation in 1981 to host the CAFE 400 flight efficiency prize competitions, which became an annual technology prize competitions. In 2003, Brien founded the Personal Aircraft Design Academy (PADA), an annual gathering of prominent aeronautical designers at Oshkosh AirVenture, and he serves each year as its organizer. In May 2007, Brien conceived and organized the Electric Aircraft Symposium in San Francisco, going on to serve as its annual Program Chair for 9 years. That same year, Brien designed and wrote the competition rules for the first ever NASA Centennial Challenge for aeronautics. In 2011, he designed and chaired the NASA Green Flight Challenge sponsored by Google, which remains the largest prize ever given for aviation. In 2015, Brien founded the Sustainable Aviation Foundation (SA) in order to advance technologies and innovations pertinent to environmentally friendly, electrically powered aircraft and to help bring forth their implementation into safe, quiet, useful aircraft that can benefit the public, the environment and the transportation system. Brien authored the seminal 2015 AIAA paper that conceived Regional Sky Transit as a future transportation system. For 2016, Brien devoted his Program Chairing efforts to the first annual Sustainable Aviation Symposium, which convened a globally renowned faculty focused on the future of quiet, electrically powered aircraft.
This talk is part of the TechTalks series co-sponsored by Silicon Valley Space Center (http://www.svsc.org) and AIAA San Francisco (http://www.aiaa-sf.org).
Note: In order encourage early on-line registration, rates will go up on November 12, and be even higher at the door. General admission will be $15; SVSC and AIAA members will be $10.
Agenda
6:30 – Check-in, networking
6:50 – Welcome – SVSC and AIAA SF
7:00 – Regional Sky Transit, Brien Seeley, SA Foundation
8:00 – Networking, extended Q&A
8:30 – Wrap-up
This meeting is part of the TechTalks series, jointly organized by SVSC and the AIAA San Francisco Section. Signing up in advance helps us to plan refreshments.
Additional Resources:
Sustainable Aviation - Regional Sky Transit: http://sustainableaviation.org/sky-transit/ - This includes the original paper presented at AIAA Aviation 2015, and the follow up analysis presented at AIAA Aviation 2016.
Evolution of Transformational Flight: https://youtu.be/-yo820YZWqU - a presentation at NASA Dryden by Brien Seeley on electric aircraft technologies and challenges.
When & Where

Hacker Dojo
3350 Thomas Road
Santa Clara, CA 95054


Tuesday, January 24, 2017 from 6:30 PM to 9:00 PM (PST)
Add to my calendar
Organizer
Silicon Valley Space Center (SVSC) provides business acceleration, strategic direction and angel level funding for startup companies within the growing NewSpace industry in Silicon Valley. We assist start-up and early-stage companies with the commercialization of their innovative products or services. We regularly host events and workshops to bring together the vast array of entrepreneurs, scientists, engineers, and investors who share a passion for shaping the future of space exploration.