About this Event
If media mirrored its audience, what would it look like? Come join us to imagine it, as we blend journalism, technology, and cocktails along with provocative lightning talks and some of the best views in the city.
Local and visiting journalists and members of the New Orleans tech scene will assess our industries' efforts to build diversity and promote inclusion, while raising pointed questions about we're still falling short and what we can learn from each other.
We'll have snacks and drinks on the top floor of the tallest building at the foot of Canal Street. RSVP early as spots are limited!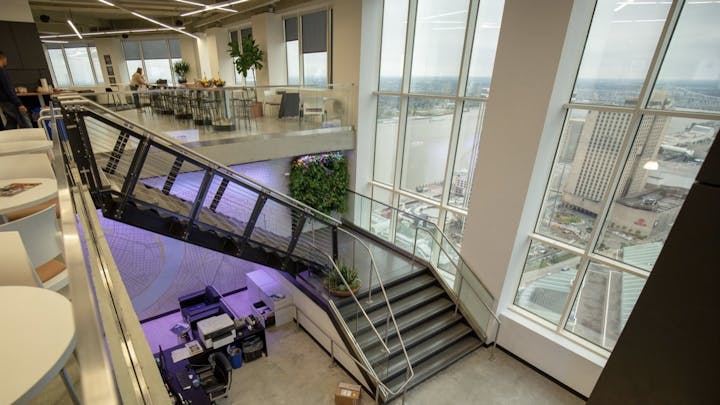 Speakers:
Jennifer Larino, Lede New Orleans
Dana Fos, Lucid
Sabrina Short, NOLAVATE Black
Carlos Salazar, Tech Talent South
Andrea Shaw, Editor and Journalist
Kendall Spears, Operation Spark
Schedule:
6:00 pm: food, drinks, enjoy the view
6:30 pm: lightning talks
7:00 pm: more food, more drinks, more fun
Thanks to Hacks/Hackers for sponsoring food and Lucid for hosting. Co-hosted with enotice and MuckRock. Header image by Adrien Fauth and licensed under Creative Commons.