Reducing Anxiety in the Classroom: Tools and Strategies for Families and Ed...
Description
Join Formed Families Forward to fill your toolbox with strategies for reducing your child's anxiety in the classroom. Corliss Gillespie, LPC with Happy Minds Counseling and Consulting will provide parenting tips and suggestions for your child's individualized education program (IEP) to help maximize academic success for those impacted by child anxiety. Participants will learn how to discuss their children's anxiety with teachers and counselors. The session will include information about how to practice relaxation techniques at home as well as in the classroom to reduce symptoms of anxiety. Learn to recognize and prepare for times of high stress and to prevent meltdowns at school.
Corliss Gillespie is a Licensed Professional Counselor in private practice and has worked with children and adolescents for the past 14 years. She works primarily with children ages 6-12 and teens 13-19 who experience issues with anger, anxiety and ADHD. More information on Ms. Gillespie may be found at www.happymindscounseling.com.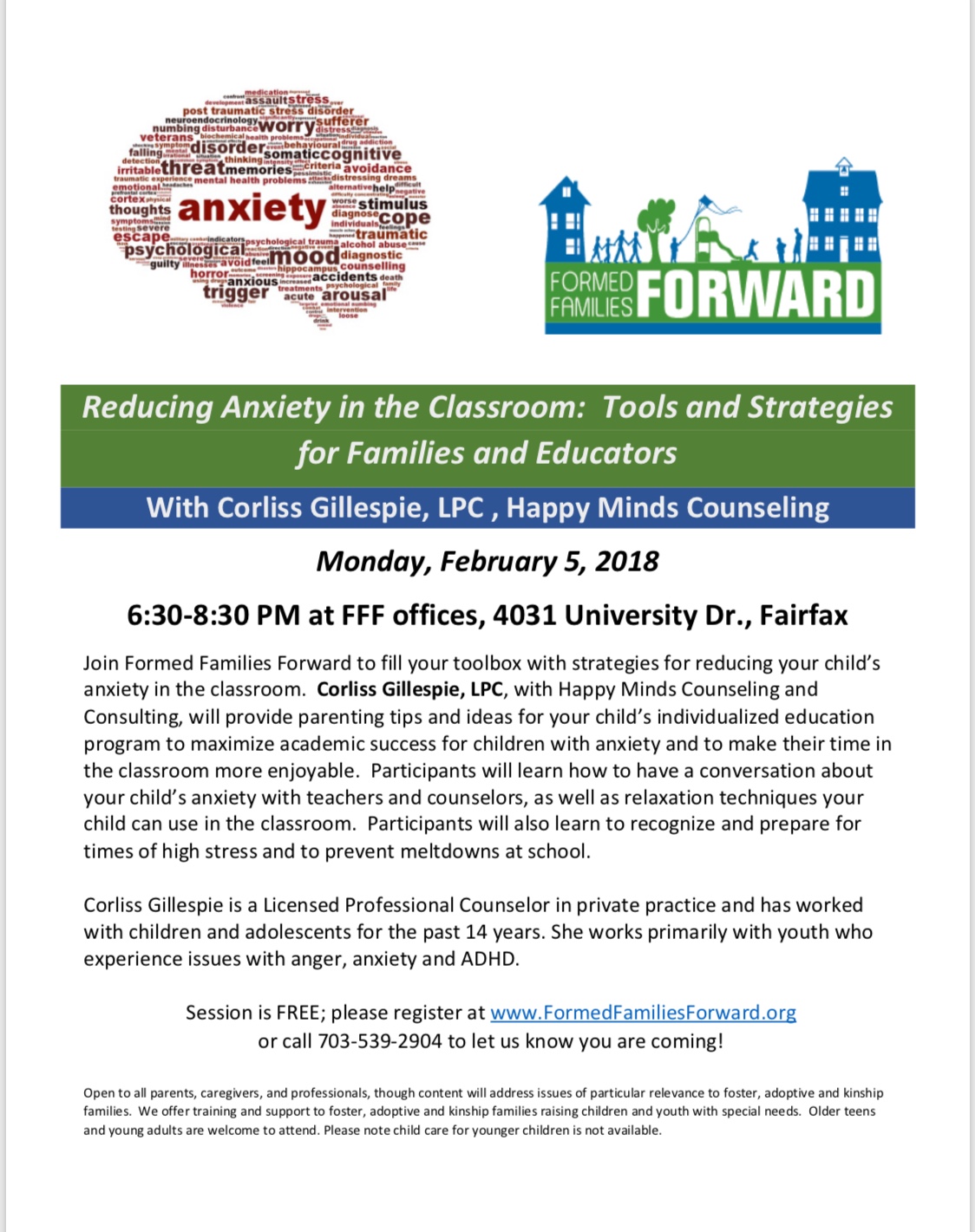 Download the FLYER HERE.