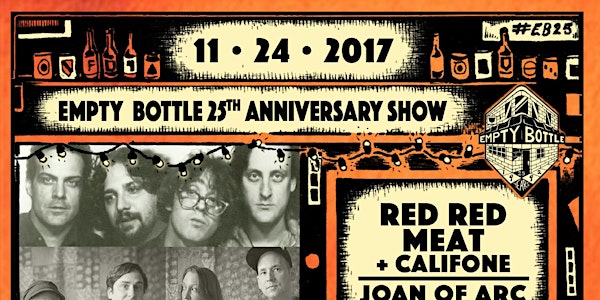 Location
The Empty Bottle
1035 North Western Avenue
Chicago, IL 60622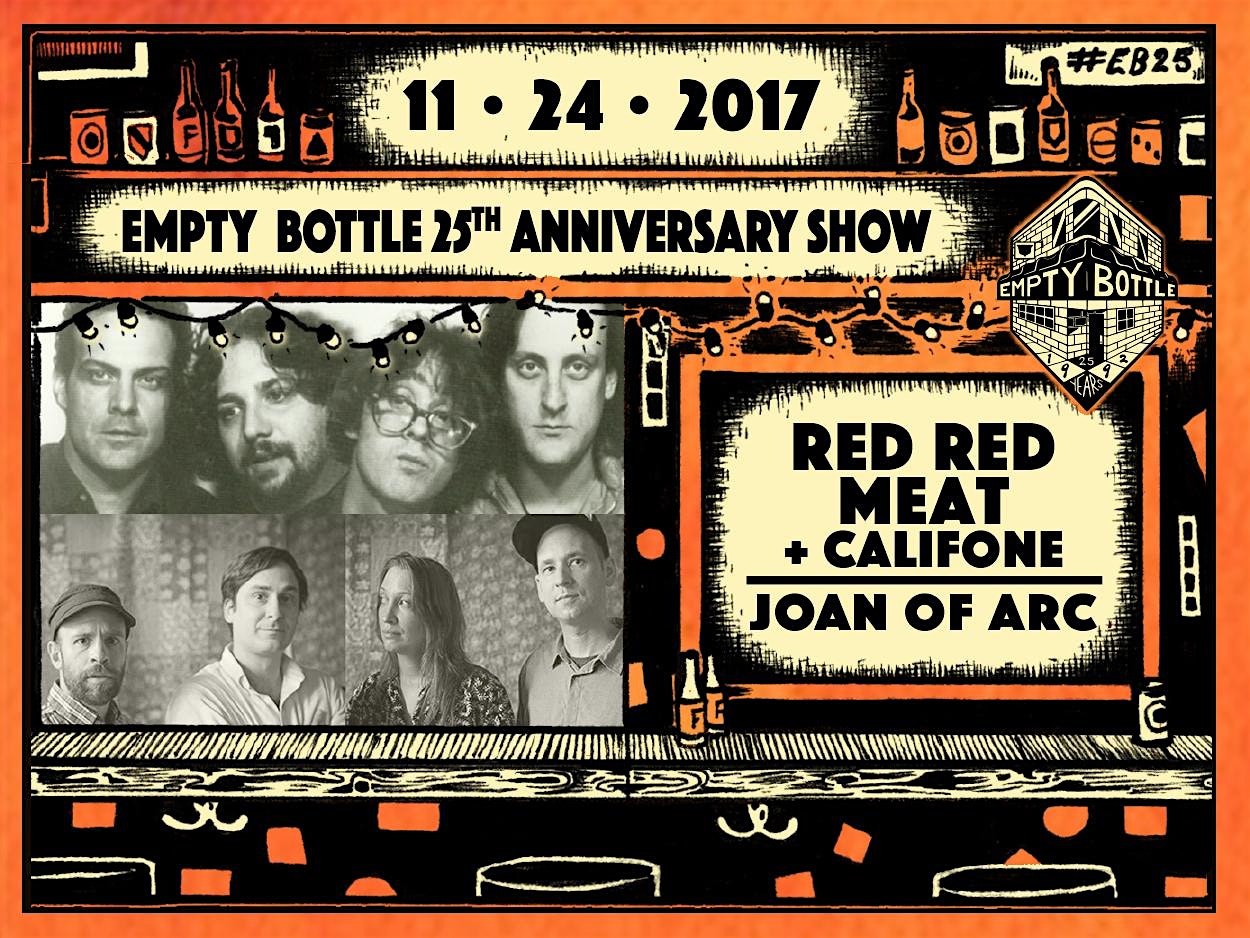 About this event
Chicago's RED RED MEAT are a full-fledged staple of the Empty Bottle and no 25th Anniversary could be complete without them returning to our stage. Unsurprisingly, the spin-off (and equally-excellent) CALIFONE is also a Bottle fave and we're lucky enough to have the ORIGINAL RRM LINEUP performing here tonight with two members of Califone at their side! This has never happened before, folks, and there's a damn good chance it'll never happen again. This Thanksgiving Eve is absolutely not to be missed!
RRM released three albums on Sub Pop in the middle 1990s (and a self-titled album before that on their own Perishable Records). The band called it quits in 1997, its principals heading off in their own, frequently inter-related directions. Singer/guitarist/primary songwriter Tim Rutili and percussionist Ben Massarella formed CALIFONE, bassist Tim Hurley formed SIN ROPAS, and drummer/producer Brian Deck went on to become a full-time music producer, working with bands including MODEST MOUSE, IRON & WINE, CALIFONE, and the FRUIT BATS.
"In the '90s RED RED MEAT was poised for world domination with a distinctively acid-stained, unhurried take on blues/roots music—-snazzily produced for record by its drummer, Brian Deck. But even with a cohesive and accessible album like 1995's Bunny Gets Paid, RRM remained a cult act during the postgrunge heyday."—-Time Out Chicago (Jul. 2008)
We've celebrated a few NYE runs with these boys, most notably our '94 end-of-the-year showdown with HUM and VELO DELUXE. Their last show here was a two-night run back in '09 with RICHARD EDWARDS AND THE NUKES and PILLARS & TONGUES. Almost ten years later, we get to re-live the action and relish the fact that they actually agreed to be a part of the fun.