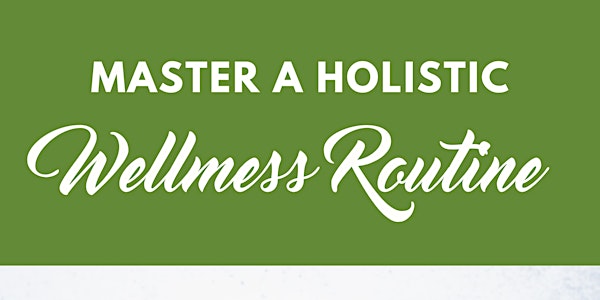 Reclaiming Our Time: Mastering a Holistic Wellness Routine
RECLAIM YOUR TIME, reduce stress, and reduce anxiety, with just a few simple changes you can live a happier, healthier life.
About this event
During this webinar you will learn:
➔ How to begin your day with a holistic health routine that can fit any busy schedule and still transform your body, mind, and soul!
➔ How to swap your typical go-to's for energy-boosting alternatives
➔ The secret to better health, more energy, and a positive kickstart to each new day!
➔ How to RECLAIM YOUR TIME
And so much more!