Black movement journalists and activists discuss the throughline of harmful & liberative media narratives.
About this event
Journalism creates the narratives that shift culture. And culture is the forest floor where policy either dies or flourishes.
What are the narrative shifts that could carry us toward a future abundant with Black joy and self-determination?
RSVP now to join us on Feb. 23 for "Reclaiming Our Story" – a roundtable on the lineage of Black Narrative Power, presented by Media 2070 and MediaJustice.
Here are the details—
What: "Reclaiming Our Story" Roundtable of Black journalists and activists
Where: Facebook Live
When: Tues., Feb. 23, at 6 p.m. ET
Panelists:
• Mia Birdsong (Economic Security Project)
• Anoa Changa (The Way With Anoa) (Moderator)
• Diamond Hardiman (Media 2070)
• DaLyah Jones (Texas Observer)
• Tia Oso (ACRE)
• Bridget Todd (UltraViolet, host of There Are No Girls on the Internet podcast)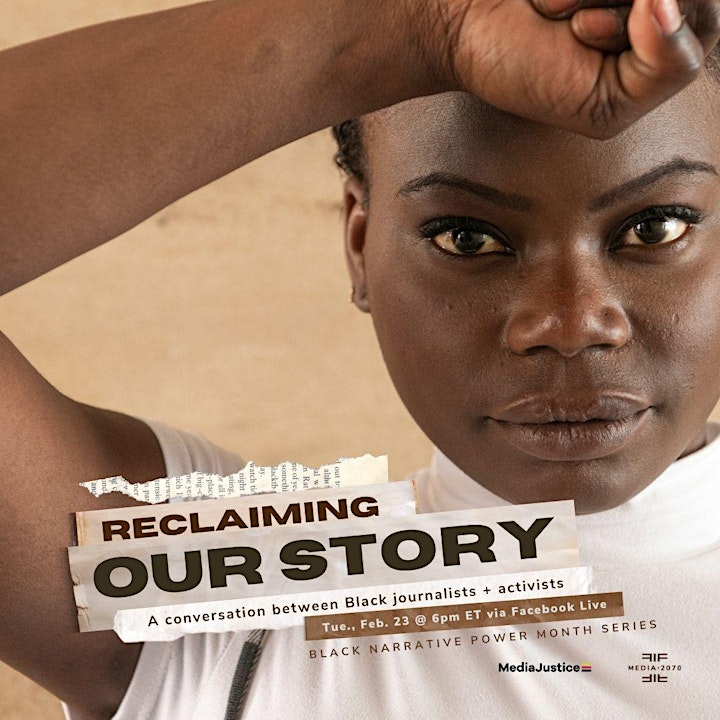 Presented by Media 2070: The Media Reparations Project
> Learn more at media2070.org