REBIRTH: Artist Educator Professional Development - Certificate Program

Monday, June 3, 2019 at 6:00 PM

-

Monday, June 24, 2019 at 9:00 PM (EDT)
Event Details




WHO THIS TRAINING IS FOR
This professional development certificate program is designed for emerging and established Artist Educators and Community Facilitators; those in the Community Arts Sector who want to serve marginalized sections of society, who find themselves in a time of transition and transformation.
The Rebirth program is designed for those seeking to develop their professional skills to produce quality work in the Community Arts Sector.
If you are feeling called to create personal and collective transformation through engagement with social justice, healing, and education through the arts, then this space was created for you
PROGRAM DETAILS
There are 3 major components to this training (total of 28 hours):
AWAKEN: Weekend Intensive (June 8 & 9 | 11am-7pm) - at Jumblies' The Ground Floor
EVOLVE: Seminars (June 3, 10, 17, 24 | 6-8pm) - at Art Starts
EMERGE: Masterminds (June 3, 10, 17, 24 | 8-9pm) - at Art Starts
Optional Bonus* EXPAND: 1-on-1 Private Coaching (flexible schedule)
---



1) AWAKEN WEEKEND INTENSIVE | Sat & Sun, 11am-7pm (June 8 & 9)
During the Awaken Weekend Intensive we will create a safe space to approach deep inner work in an embodied way. This intensive will be centered around participants' personal journeys as artists, educators, community organizers, and human beings. We will take a holistic approach to help you ground, unpack, and dig deep into questions such as: "What is your true gift and calling?" "Who are you here to serve?" "What is your purpose, your 'why'?" "What has brought you to this journey?" and "What is your path forward?".
The purpose of this weekend is for attendees to awaken into greater clarity and focus about who they are, the meaning behind the work they do, and their purpose moving forward.
2) EVOLVE SEMINARS | Every Monday in June 6-8 pm
The Evolve Seminars will be focused on developing practical skills integral to maintaining a professional practice as an Artist Educator and Community Arts Organizer. Each class covers a topic critical to creating quality work and professional success in the Community Arts sector.
June 3:

Purpose-Rooted Arts Education - a roadmap for creating greater impact and meaningful engagement for your community arts projects.
June 10:

Branding & Marketing - a social justice oriented approach to mastering your message and strategies for outreach.
June 17:

 Programming, Curriculum, and Facilitation - effective tools for Artist Educators in the classroom and community spaces.
June 24:

 

Strategic Partnerships & Grants - creating meaningful relationships and accessing funding for your Arts Education projects.
3) EMERGE MASTERMINDS | Every Monday in June 8-9 pm
During the Emerge Masterminds, we will engage in focused and collaborative brainstorming and problem-solving for your real-life projects. We will take the ideas you have started to develop during the Evolve Seminars and Awaken Weekend Intensive and provide you with an opportunity to get collective hands-on support to further mature your ideas. These sessions are about getting practical, specific, and helping you develop tangible things on the ground. You will receive focused personalized support time during each and every mastermind session.
(OPTIONAL BONUS) EXPAND 1-on-1 PRIVATE COACHING
Private coaching sessions: lead instructor Sun will help you hone your focus, establish clear goals, and assess your progress. The purpose of these sessions is to offer you an open resource of knowledge for any of your questions about working in this sector. Nothing is off-limits; from professional industry questions to personal healing support, what matters is what will benefit you most.
Flexible Dates, 1 hour sessions.
*** not included in tuition - add-on bonus by request ***
---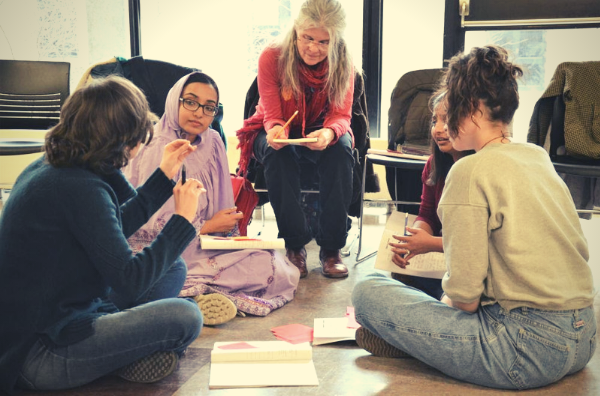 PEDAGOGICAL FRAMEWORK
The training will be grounded in the pedagogy and methodology of Purpose-Rooted Arts Education and its 4 core elements: 
IDENTITY & AUTHENTICITY | Purpose:
Understanding your own identity and finding power in your authenticity, and the role this plays in your work as an Artist Educator & community facilitator. When we are empowered in the truth of who we are in the intersections of our identities, we find pathways to liberation. To be grounded in one's identity and purpose is to be rooted in one's authenticity. 
HEALING & WELL-BEING | Holistic Health:
Understanding the importance of maintaining a healthy state of mental, emotional, physical, and spiritual well-being as an Artist Educator and community leader; understanding that the well-being of the collective is dependant on that of the individuals who create it. To be holistically healthy is to practice self-care and self-love.
EQUITY & SOCIAL JUSTICE | Inclusivity:
Understanding the real meaning and implications and intersections of Equity and Social Justice, and how to apply it on the ground (not just using the language, but actually putting it into practice with integrity). Understanding the historical and day-to-day context of one's own access to power; and the ways one may perpetuate or be subject to oppression. To work in social justice and equity is to understand and practice inclusivity.
CREATIVITY & TECHNIQUE | Artistic Expression:
Understanding the power of creativity and technique in the arts, and the role this plays in creating inspiring learning environments. Using arts-based tools is a powerful method for engaging in meaningful workshop facilitation, community building and organizing. To engage learners in artistic creativity and technique is to provide a pathway for deeper engagement and expression.
---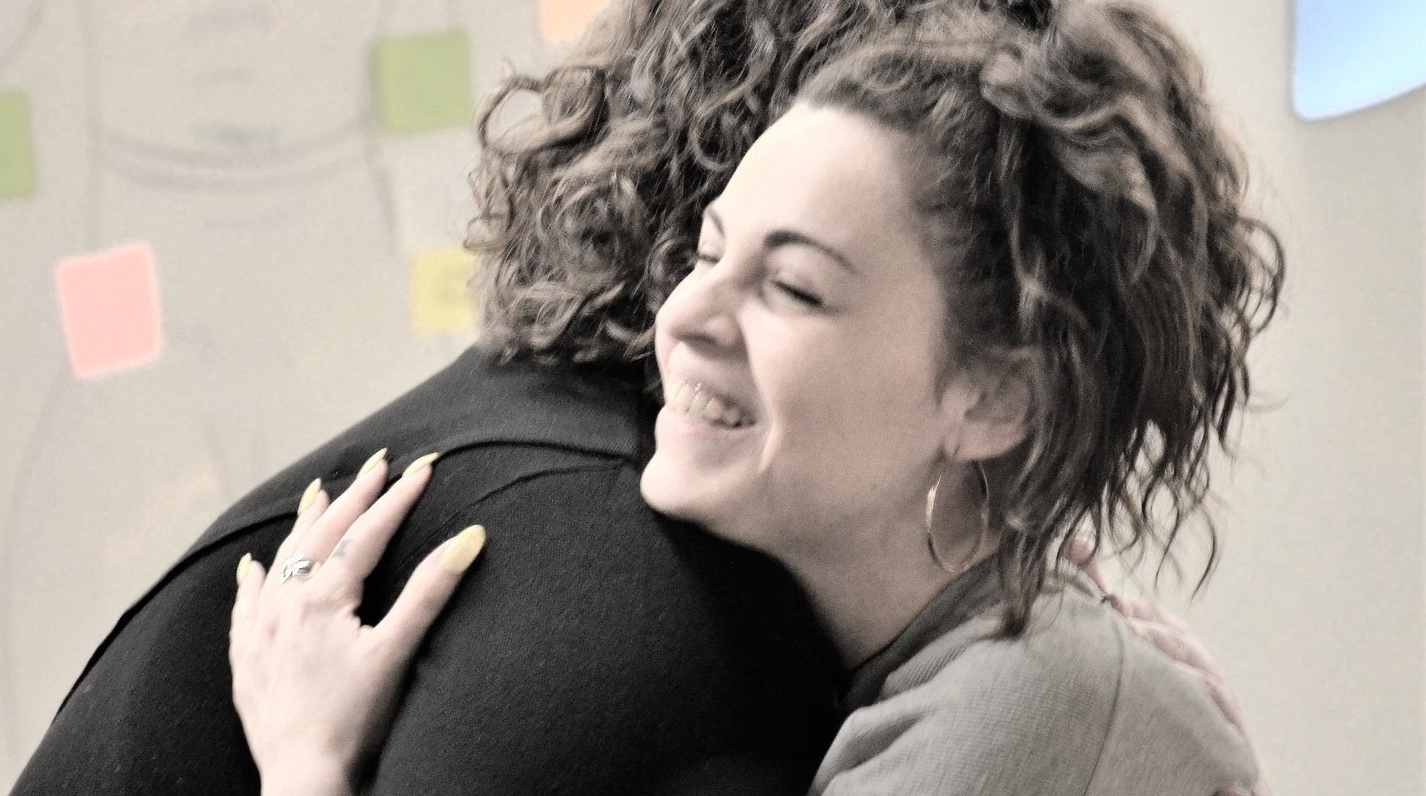 ENROLMENT
TUITION: $297 
(Please note that this is a subsidized rate, the value of this training is $1500)
Lunch for the intensives, and light refreshments for workshops are included

Total of 28 hours of training

Individual class drop-in rates are available (see ticket options)
* Discount codes are available through partners - applicable to Full Tuition rates and Awaken Weekend Intensive options only
CONTACT: info@voiceofpurpose.org
VOICE OF PURPOSE ACCESSIBILITY POLICY:
For every 4 courses purchased, a scholarship is provided to a student in need of financial support. So remember that when you register you are helping to provide access to someone in the community who may not be able to attend without your support!
We are also offering a few volunteer work-study positions. 
To apply for a scholarship or a work-study position, please email scholarship@voiceofpurpose.org
---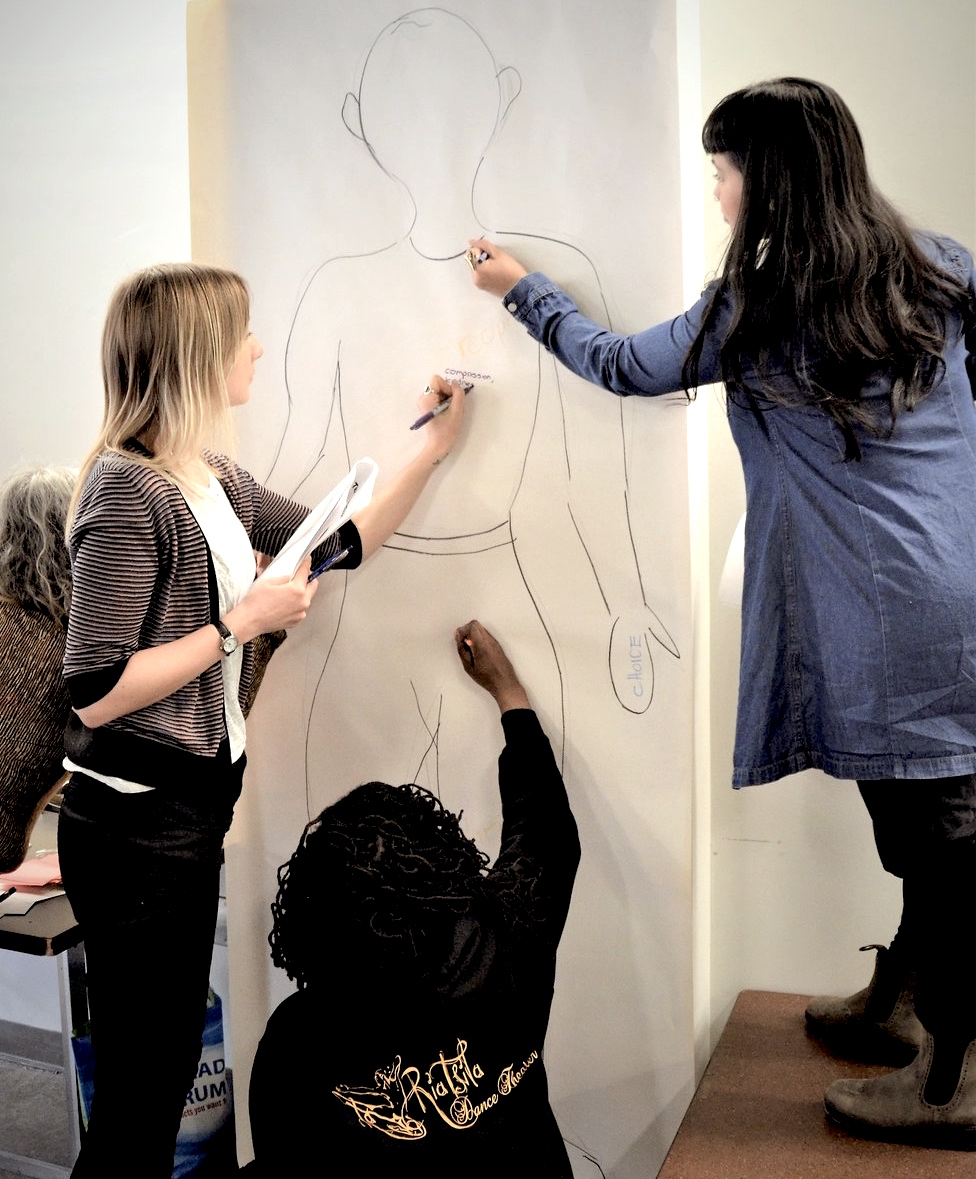 GREATER CONTEXT
Over the course of our lives and careers our personal and professional identities shift and change. As we awaken to our true purpose and potential we face uncertainties, anxieties, doubts, and fears about our path. The journey of transformation can be a tumultuous one - painful, isolating, and disorienting. Yet through it all you know you are here for a greater purpose: to help heal our communities, and evolve the world we live in.
So often we work in silos, and the reality is that it's hard to do this work alone. We all need the support of community to make a real impact.
In this course we will come together to do the work of grounding our energies, clarifying our focus, and deepening the impact of our lives and the work we do.
In Rebirth you will engage personal and professional development through powerful and immersive processes. We will offer critical guidance on how to navigate the arts and culture, and education sectors; as well as support you to ground in a sense of personal purpose and direction in your work.
---

ABOUT THE LEAD FACILITATOR / INSTRUCTOR
SUN - the Phoenix aka Sun Park (formerly known as The Real Sun) has been an Artist Educator and a leader in community arts organizing since 2005.
She has been blazing a path in arts education through the development of Purpose Rooted Arts Education as a pedagogical framework, which includes the Arts, Social Justice, and Well-Being in the exploration of Identity & Purpose. She has worked with thousands of students of all ages in schools and community organizations across Ontario and beyond.
Sun has played key leadership and co-creational roles with respected and award-winning community arts organizations such as Lost Lyrics, Nomanzland, BeLovEd, and the West Side Arts Hub. Sun has successfully developed and delivered projects in partnership with organizations such as Neighbourhood Arts Network, Toronto District School Board, York University, North York Arts, Art Starts, and many chapters of the Boys and Girls Club across Toronto. She has also worked as an Artist Educator with organizations such as Arts For Children and Youth (VIBE Arts), Young People's theatre, Soul Pepper Theatre, Canadian Opera Company, Massey Hall & Roy Thompson Theatre, Toronto Catholic District School Board, Limestone District School Board, University of Toronto Schools, and many more.
Sun has sat on Grant Review Committees for funders such as the Ontario Arts Council, Art Reach Toronto, City of Toronto Arts and Culture for Local Arts Service Organizations. She has led Royal Conservatory (RCM) Learning Through the Arts Artist Educator trainings as an instructor, teaching in areas of Professional Development in Arts Education and Facilitation. Sun holds an Artist Educator Mentor certificate from the RCM, a degree in International Development from York University, and has studied at the Integral Healing Centre of Toronto in the fields of Psychotherapy, Bio-Energetic Therapy, and Energy Healing.
Sun's true inner purpose and calling is to guide artists to embody a greater place of authenticity with themselves. This includes teaching Artist Educators to use Purpose Driven Education as a tool to empower their learners through the Arts. Originally born in Korea, Sun is now based in Toronto, Ontario.
---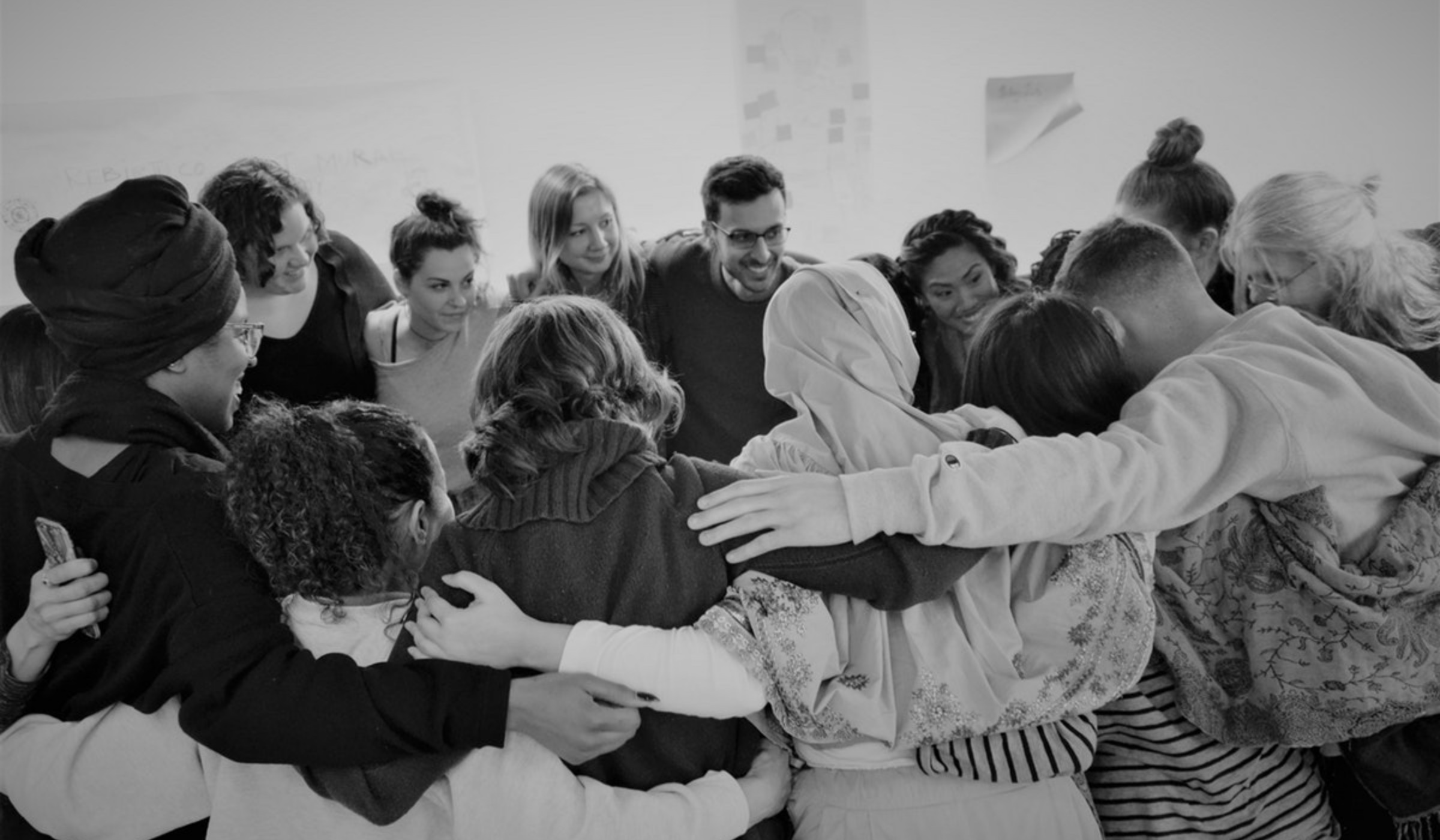 PARTNERS
York University - TD Community Engagement Centre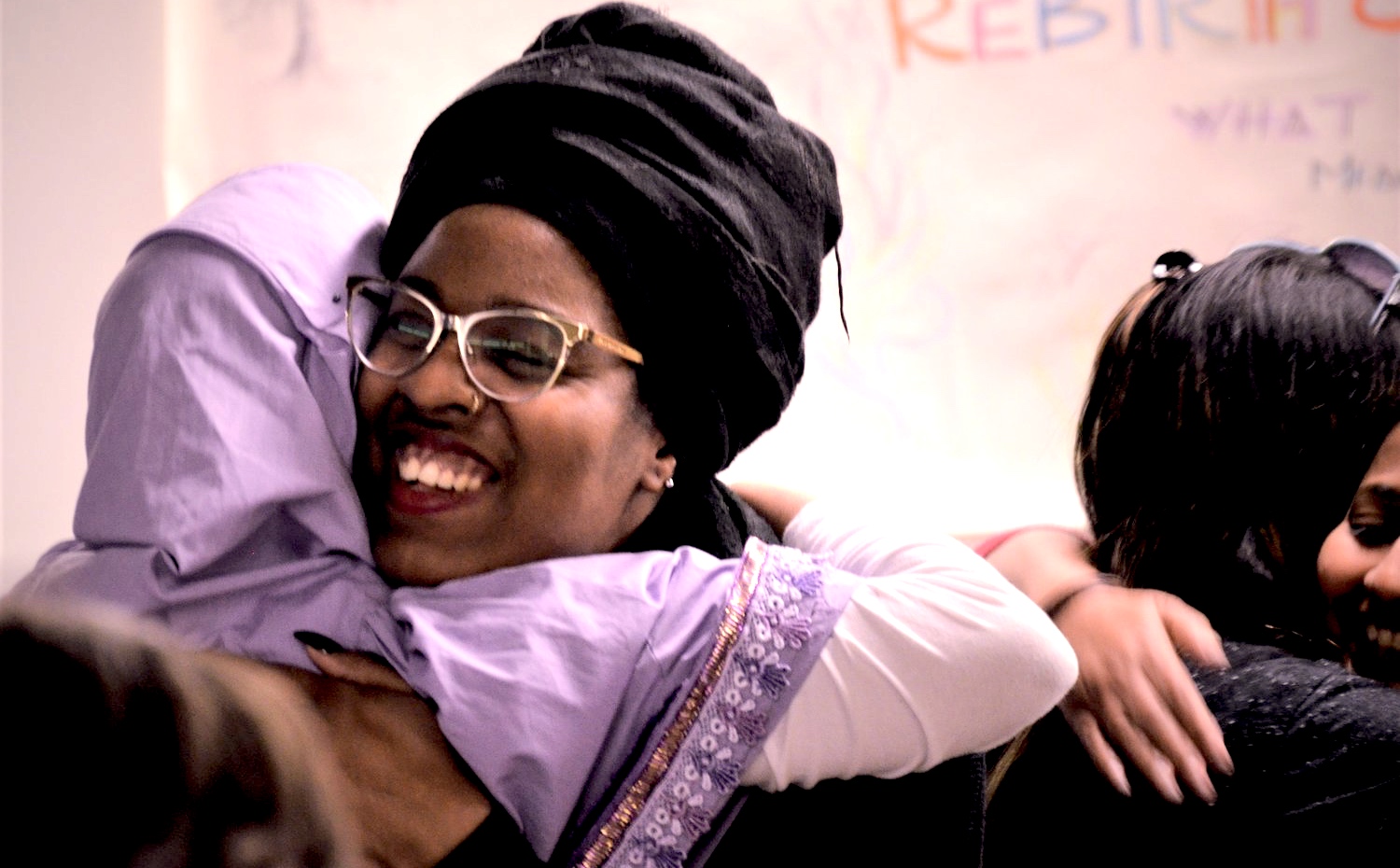 When & Where
* LOCATION 1: THE GROUND FLOOR (126 Fort York Blvd.) June 8 & 9
* LOCATION 2: ART STARTS (3401 Dufferin St., Lower Level, Yorkdale Mall) June 3, 10, 17, 24
Toronto, ON
Canada

Monday, June 3, 2019 at 6:00 PM

-

Monday, June 24, 2019 at 9:00 PM (EDT)
Add to my calendar