Description
Rear View Mirror Sessions: Patti LaBelle
FREE
Due to popular demand, this session has reached capacity! We recommend arriving early for seats OR joining us online for the LIVESTREAM, broadcasting 6:30 PM CT: http://bit.ly/RearViewPattiLaBelle
Led by music historian and DJ, Duane E. Powell, the Rear View Mirror Listening Sessions and Lecture Series focuses on influential, unsung artists and legends, celebrating their influence on generations of musicians. The program provides insight into each artist's journey by exploring their lives through history and their music. Surprise musical guests perform after the lecture.
Join us for the second program of the season as Powell dives into the deep history and journey of Patti LaBelle's career. Through the closed doors, tragedies, and triumphs, LaBelle is now revered as one of the legendary divas of soul and pop. Special guest performance by Meagan McNeal!
Meagan McNeal is a powerhouse singer, songwriter and recording artist from Chicago, Illinois. She is well versed in the genres of new age urban contemporary, soul and R&B. Known for her diverse range and soulful voice, she attracted tremendous attention on the local circuit and received international acclaim with the release of her debut album entitled "Mindset" in 2014. Gracing the stage of NBC's "The Voice" in 2017, Meagan's radiating vocals landed her on the team of Grammy Award winning artist Jennifer Hudson. Those experiences have broadened the scope of her potential and it has furthered her music career.
Presented by Arts + Public Life in partnership with Soundrotation and Brain Trust Management.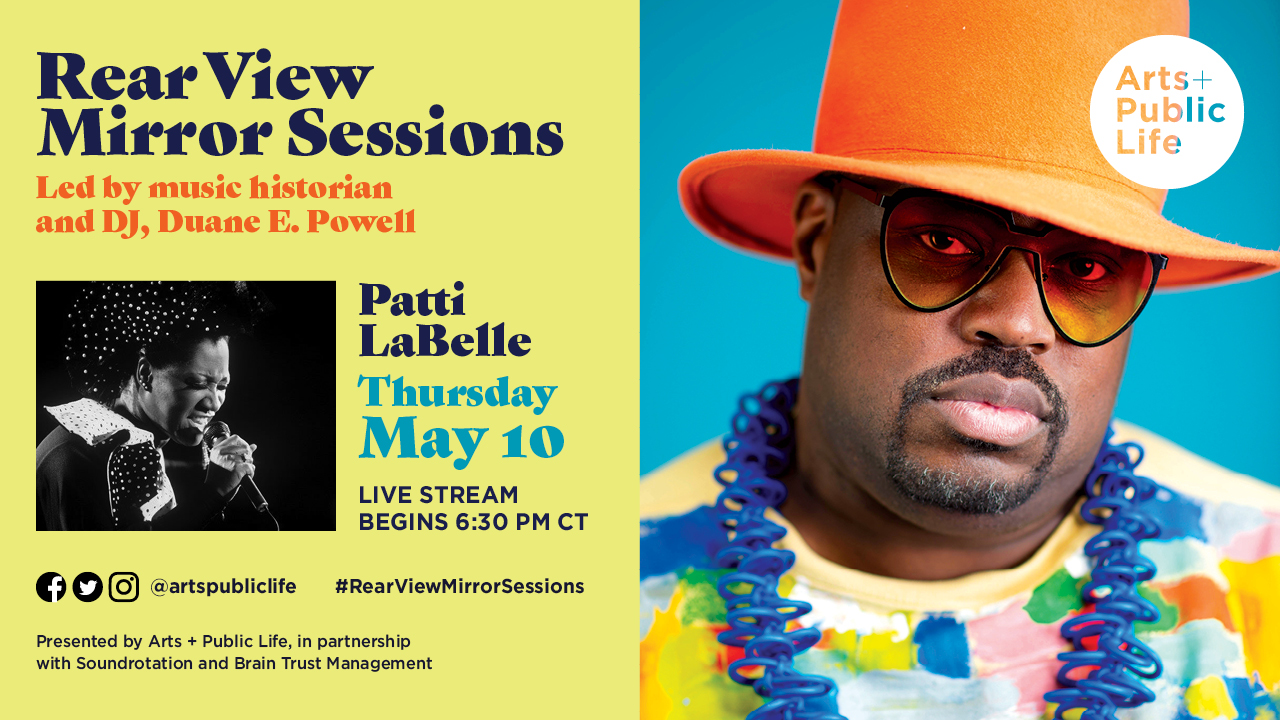 —
This event is FREE.
This event is wheelchair accessible. Persons with disabilities who need an accommodation in order to participate in these events should contact Arts + Public Life for assistance at 773.702.9724 or email artsandpubliclife@uchicago.edu.
Questions? Contact Nikki Patin at npatin@uchicago.edu or 773.263.7003.