Sales Have Ended
Ticket sales have ended
Thank you for your registration. Please contact us for any additional information or details: 805.693.1497.
Sales Have Ended
Ticket sales have ended
Thank you for your registration. Please contact us for any additional information or details: 805.693.1497.
Celebrate Our New Issue! Learn the Latest Niches in Real Estate Investing + Connect with Influential Investors from Las Vegas and Beyond.
About this event
UPDATE: DUE TO POPULAR DEMAND, OUR EVENT HAS BEEN EXTENDED. OUR NEW HOURS ARE 8:30 AM TO 6 PM.
Celebrate Our New Issues, Learn the Latest Niches in Real Estate + Connect with Influential Investors at Realty411's Networking Breakfast and Conference!
Since 2007 Realty411 Has Been the Leader in REI Resources for Investors around the Nation as well as Internationally. Join us for an amazing day of networking and insight.
Our complimentary event features complimentary breakfast for our early-bird guests. Be sure to join us starting at 8:30 am for coffee, pastries, plus a buffet breakfast.
This incredible day of networking and education will feature real estate industry leaders, both locally and from around the country. Stay tuned for our event agenda, which will be made available here soon.
Don't Miss this ONE DAY OF Insight and Strategies.
Learn from TOP Leaders in REI, Local & National Experts
* Learn from Leaders & Industry Pros
* Meet Local & Out of Area Investors
* NON-Stop Tips for Real Estate Success
* Bring Lots of Business Cards
* Learn and Play in Las Vegas at Our Creative Investor's Conference
JOIN US FOR 1 SPECIAL DAY OF NETWORKING & MOTIVATION – TAKE YOUR REAL ESTATE KNOWLEDGE TO A WHOLE NEW LEVEL.
INVESTORS/BROKERS/LENDERS:
It is time for our new Realty411 event in Las Vegas, Nevada. Our investor summit is designed to help you gain the latest insight, strategies, and techniques to grow your rental portfolio and real estate business. For our new one-day event, we have united amazing speakers and experts. Plus, learn how investors, agents, and brokers can increase their income by exploring new niche ideas and strategies.
Join us for our Networking Breakfast and stay all day to learn from renowned educators, such as:
* Dawn Pitts, Ignite Funding
* Randy Hughes, Mr. Land Trust
* Brent Kesler, The Money Multiplier
* Paul Finck, The Millionaire Maverick
* Paul Wilkins, Probate Finance Expert
* Anthony Patrick, New Harvest Ventures
* Brad Blazar, Private Capital Expert
* Bill Walsh – Powerteam International
* Jeremy Rubin, The Friendly Flipper
* Justin Ford, Top Producer, eXp Realty
* Linda Pliagas, Realty411 & REI Wealth Magazines
* Christoph Malzl & Jonathon Metoyer, LandVoice.com
* Plus Insider Information about Investing in Probates!
Don't miss our complimentary real estate investor event created and hosted by an accredited investor and journalist. Realty411.com has been providing the resources investors need to be successful since 2007.  Our special Las Vegas event highlights the efforts of local, as well as national investors and leaders.
Learn with PROVEN Leaders in the Industry
Both Local and Out-of-State Professionals in Attendance!
Since 2007, Realty411 has provided the resources, information, insider tips and strategies that investors need to significantly expand their portfolios.
Our Expos Are Unique in the Industry & This is Why:
Receive the latest REI knowledge from active investors
We feature the latest technology to expand your income
Meet other investors with common goals and mindsets
Develop relationships with leaders in the industry
Share your opportunities with potential clients
Save money with offers and wealth-building ideas
We have owned national rentals for many decades
We strive to share life-changing information unavailable anywhere else
We host complimentary events to share knowledge and motivate others
Other events charge hundreds of dollars, but this day is PRICELESS
Realty411's founder has both media and real estate investing experience
Our mission is to motivate others and help provide realty resources
We know your time is VALUABLE.
Time is the most valuable asset we have. We can always make more money; however, we cannot add more time to our life!
WE URGE YOU TO INVEST QUALITY TIME IN GROWING YOUR BUSINESS, CONNECTIONS, RESOURCES, KNOWLEDGE AND SPHERE OF INFLUENCE.
Please bring LOTS OF BUSINESS CARDS, it's time to Network.
LEARN ALL ABOUT PRIVATE FINANCE SO YOU CAN GET YOUR DEALS DONE!!!
~~~~~~~~~~~~~~~~~~~~~~~~~~~~~~~~~~~~~~~~~~~~~~~~~~~~~~~~~~~~~~~~~~~~
Since 2007, Realty411 events Have Attracted Leading Companies & Leaders
Contact us for information about participating or sponsoring in this event: 805.693.1497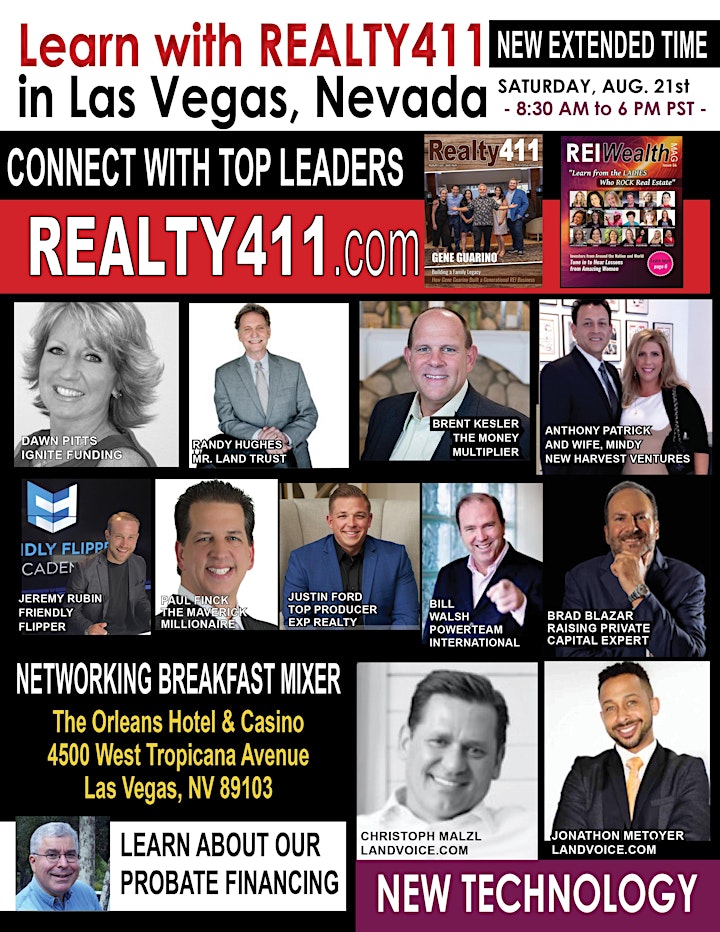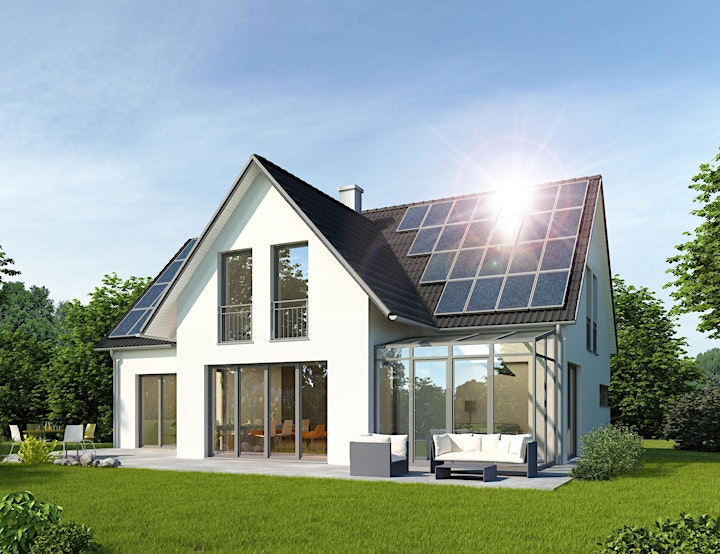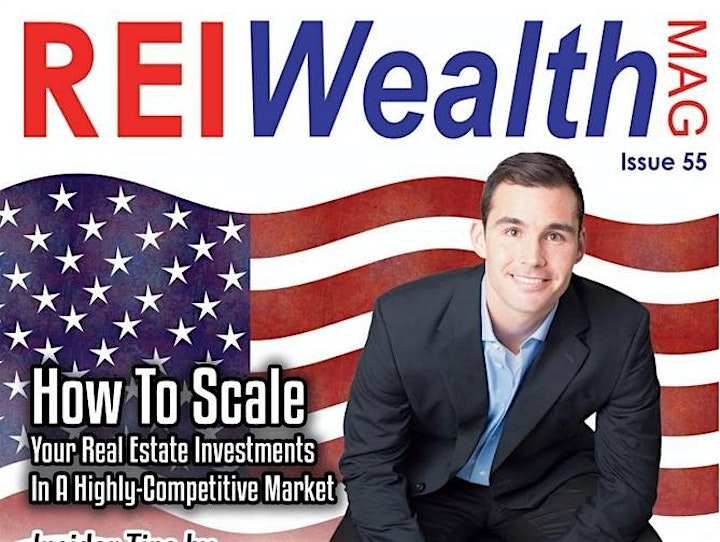 Organizer of Realty411's Las Vegas Real Estate Investor' Summit - Network Here!
* Event Organized by Realty411 Magazine*
Based in Santa Barbara County, Calif., Realty411.com publishes online and print magazines, e-newsletters, and produces expos and mixers around the United States. Their mission to educate and empower everyone from all walks of life to invest in real estate.
The media/marketing company is owned by a real estate investor and licensed California real estate sales agent. Realty411 is currently on a mission to reach as many personal investors around the nation, with their in-house expos and events, as possible. Many investor events and expos are also raise awareness and donations for numerous worthwhile charities.
For information, call: 805.693.1497 or visit http://Realty411.com or
Our new expo website: http://Realty411expo.com
To contact us directly, call: 805.693.1497 or info@realty411.com
Save