Real World Significance beyond P-value

Tuesday, May 21, 2019 from 4:00 PM to 6:30 PM (PDT)
Event Details
Real World Significance beyond P-value
-- Navigating in a world beyond p<0.05
This event is co-sponsored by American Statistical Association SF chapter (SFASA).
The recent ASA special issue on "Moving to a World Beyond p<0.05", and the articles in Nature on the same topic, have gained great traction and healthy debates in statistical practices. In the meantime, the practicing statisticians working in multi-disciplinary scientific fields may find themselves facing some challenges. This panel aims to discuss how we should better educate and partner with scientific researchers, journal editorials, funding agencies, and regulators to enhance the scientific integrity and benefit to patients.
Topics include, but will not be limited to:
How should statisticians better communicate scientific/statistical evidence, in a more holistic approach beyond statistical significance to our multidisciplinary colleagues, where binary decision making is indispensable, during the clinical study design, results interpretations, and conclusions?
As an industrial or consulting statistician, how to best communicate in a cross-functional team, to bring clarity, for a better-informed decision making?
What professional skills should we gain/improve, to do a better job in the era of "beyond statistical 

significance"?

 
---
Time: 4:00 PM - 6:30 PM PST, Tuesday May 21st, 2019 
Please RSVP by 12pm PST, May 20th, 2019. 
(For online remote attendees, dial- in information will be sent 24 hours before the event.)
4:00-4:30 pm - Social networking

4:30- 6:00 pm- Introduction and discussion panel

6:00- 6:30pm- Q&A
Location: 101 Galveston Drive, Redwood City (Buzz Lightyear Conference Room)
(Parking is free along the street or in the surrounding parking lots.)
Confirmed Panelists (attending onsite):
Ron Wasserstein, PhD,

 

Executive Director, 

American Statistical Association (ASA) 
Steve Goodman, MD, MHS, PhD,

A

ssociate Dean of Clinical and Translational Research, Professor of Medicine and of Health Researh & Policy, 

Stanford University
Whedy Wang, PhD,

VP of Biometrics, Theravance Biopharma
Imola Foder, PhD, 

Global Head of Oncology Biostatistics for Early Development and for the Hematology Franchise, Genentech/Roche



Moderator: Ruixiao Lu, PhD, Director, Clinical Biostatistics, Genomic Health, Inc.
Panelists:
 Ronald L. (Ron) Wasserstein, PhD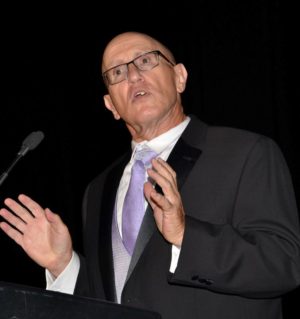 Ronald L. (Ron) Wasserstein is the executive director of the American Statistical Association (ASA). Wasserstein assumed the ASA's top staff leadership post in August 2007.
In this role, Wasserstein provides executive leadership and management for the association and is responsible for ensuring that the ASA fulfills its mission to promote the practice and profession of statistics. He also is responsible for a staff of 35 at the ASA's headquarters in Alexandria, Va. As executive director, Wasserstein also is an official ASA spokesperson.
Prior to joining the ASA, Wasserstein was a mathematics and statistics department faculty member and administrator at Washburn University in Topeka, Kan., from 1984–2007. During his last seven years at the school, he served as the university's vice president for academic affairs.
Wasserstein is a longtime member of the ASA, having joined the association in 1983, and has been active as a volunteer in the ASA for more than 20 years. He twice served as president of the Kansas-Western Missouri Chapter of the ASA. Wasserstein served as chair of two ASA sections—the ASA Section on Statistical Education and the ASA Section on Statistical Consulting. He also chaired the Council of Chapters Governing Board in 2006 and was a member of the ASA Board of Directors from 2001–2003.
Wasserstein is a Fellow of the ASA and American Association for the Advancement of Science. He was presented the John Ritchie Alumni Award and Muriel Clarke Student Life Award from Washburn University and the Manning Distinguished Service Award from the North American Association of Summer Schools.
Ron and his wife, Sherry, live in northern Virginia and enjoy movies, live theater, books, and doting on their children and grandchildren
 Steven Goodman, MD, MHS, PhD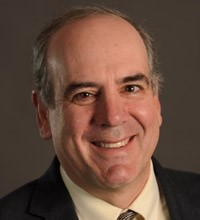 Steven Goodman, MD, MHS, PhD is Associate Dean of Clinical and Translational Research and Professor of Medicine and of Health Research & Policy, directing Stanford's CTSA/Spectrum training programs in medical research methods and serving as chief of the Division of Epidemiology in HRP. He is co-founder and co-director of the Meta-research innovation Center at Stanford (METRICS), a group dedicated to examining and improving the reproducibility and efficiency of biomedical research. 
Dr. Goodman's own research concerns the proper measurement, conceptualization and synthesis of research evidence, with particular emphasis on Bayesian approaches to quantitation, and qualitative approaches arising from the philosophy of science. He is also interested in developing methods to use shared data to confirm and extend published science, as well as to explore new hypotheses. He also has worked on the connections between ethics and scientific methods, particularly in the domain of interventional research, and policy making. Finally, he has a strong interest in developing curricula and new models for teaching the foundations of good scientific practice, from question development to proper study design, conduct, analysis and inference.

He has been a senior statistical editor of Annals of Internal Medicine since 1987 and was Editor of Clinical Trials: Journal of the Society for Clinical Trials from 2004-2013. He is Vice-chair of the Methodology Committee of the Patient Centered Outcomes Research Institute (PCORI), where he leads their open science and data sharing efforts and is scientific advisor for the national Blue Cross–Blue Shield Technology Assessment Program. He has served on numerous Institute of Medicine committees since the mid 1990's, including chairing a 2012 committee on drug safety, and as a committee member on sharing data from clinical trials, whose report was released in January 2015. Most recently, he served on an advisory group to the NIH director on the future of the National Library of Medicine and was awarded the 2016 Spinoza Chair in Medicine from the University of Amsterdam. 

He received an AB from Harvard, majoring in Biochemistry and Applied Math, an MD from NYU, trained in pediatrics at Washington University in St. Louis, and received a master's degree in Biostatistics and PhD in Epidemiology from Johns Hopkins.
Whedy Wang, PhD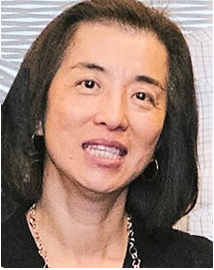 Dr. Wang has over 20 years of experience in the biopharmaceutical industry, including directing biometrics efforts in more than ten NDA and sNDA submissions, three advisory committee meetings and multiple EX-US submissions, all leading to successful approvals. Whedy is currently VP of Biometrics at Theravance Biopharma, a company focusing on creating medicines that help improve the lives of patients suffering from serious illness. Prior to joining Theravance Biopharma, she held several senior positions including Vice President of Biometrics at Gilead Sciences Palo Alto (formerly CV Therapeutics), Senior Vice President of Bioinformatics at Orexigen, and Executive Director of Biometrics at Affymax.
At her current as well as previous job postings, Whedy provided strategic input and biometrics oversight to U.S. and EU development and commercial efforts. As a member of executive team at CV Therapeutics and Orexigen, Whedy contributed to the development of corporate strategy and led life cycle management planning. Additionally, Whedy was the global project leader for Lexiscan® and Ranexa® where her contributions included presenting development rationale and product life cycle management plan to the Board of Directors, and potential EU and Asia partners. Whedy also played a key role in business development discussions that led to successful collaborations such as royalty financing of $185 million for Lexiscan® Injection with TPG-Axon Capital, and license agreement for Ranexa® in 68 countries including EU with the Menarini Group. Whedy holds a M.P.H. in Epidemiology, and a Ph.D. in Biostatistics, both from the University of Michigan.
Whedy thrives to be a leader who inspires and empowers others to be their best!! She lives in Palo Alto with her husband and 3 toddler girls. Her favorite daily routine includes reading bedtime stories and singing off-key with her daughters.
 Imola K Fodor, PhD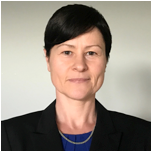 Imola K Fodor, PhD, is the Global Head of Oncology Biostatistics for Early Development and for the Hematology Franchise at Genentech/Roche. She joined Genentech as a Senior Statistical Scientist in the Nonclinical Biostatistics group in 2007. Since then, she held positions of increasing responsibility, including Director of the Nonclinical and Statistical Methods and Research groups, and Senior Director of the Breast Cancer Franchise. Her experience spans from research and early development through late stage clinical development and manufacturing.  
Prior to joining Genentech, Imola spent seven years at the Center for Applied Scientific Computing at Lawrence Livermore National Laboratory, where she collaborated with computer scientists, astronomers, and climate scientists to obtain insights from large and complex datasets. Imola holds a Ph.D. in statistics from the University of California at Berkeley.
Moderator: Ruixiao Lu, PhD
Ruixiao Lu, PhD, is Director, Clinical Biostatistics at Genomic Health, Inc (GHI), a pioneer in precision medicine, leading her team to support clinical development and medical affairs activities across the company. She also contributes to business development evaluation and provides strategic input to product lifecycle managment within the company. Before GHI, she worked at Affymetrix and then Novartis, starting her research from high throughput SNP genotyping algorithm development and then expanded into clinical trials with biomarker applications. 
Ruixiao has been dedicated in promoting statistics and data sciences through many of her leadership positions in various non-profit organizations. She is currently the Vice Chair of District 6 of American Statistical Association (ASA), representing the west coast district and its 15 chapters at bi-annual ASA business meetings. She has also held key officer positions in the San Francisco Bay Area Chapter of ASA, including President, Vice President, and Council of Chapters Representative, and received ASA Outstanding Chapter Service Award for her years of services to the chapter. Ruixiao is a co-founder and Board of Director for DahShu, a 501(c)(3) non-profit organization whose mission is to promote the research and education for data science.
Ruixiao received her B.S. in Statistics from Peking University, and her Ph.D. in Statistics, with Emphasis in Biostatistics, from University of California, Davis.
Strategic Alliance: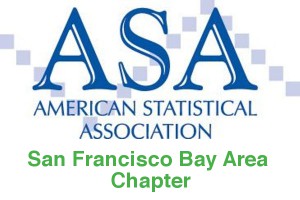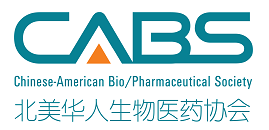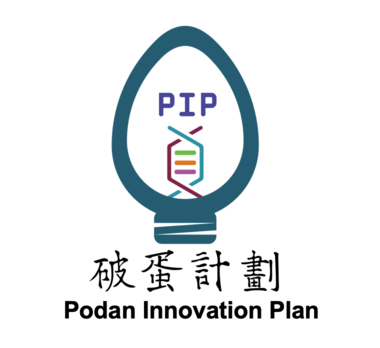 Save This Event
When & Where

101 Galveston Drive
Buzz Lightyear Conference Room
Redwood City, CA 94063


Tuesday, May 21, 2019 from 4:00 PM to 6:30 PM (PDT)
Add to my calendar
Organizer
DahShu is a nonprofit organization with the mission of promoting research and education in data science. Our activities include hosting various scientific conferences and educational seminars to promote learning and knowledge sharing, as well as to showcase the latest innovations and achievements in the data science field. For more information and events, please visit: www.dahshu.org.