Refund policy
Contact the organizer to request a refund.
Eventbrite's fee is nonrefundable.
The Houston Writers Guild annual spring conference! Come learn the craft of writing and pitch your book to agents.
About this event
Are you ready to conference?
This year's annual guild conference will be held the weekend of June 11th through the 13th as a virtual event using a combination of Zoom and Teams digital rooms.
Friday, June 11 we will kick off the events at 7pm with a short presentation followed by a mingle/open mic session.
Saturday, June 12 is our main day line up. We will kick off at 9:00 and run through a variety of presentations culminating in our agent and editor panel from 4:15-5:15.
During the main day lineup, we will have agent pitch sessions so that those who are ready to seek publication can take advantage of the opportunity to present their work in person (virtually) to the agents attending the conference.
Sunday, June 13, we will host the final session starting at 9:00 am
Check out the presenters, agents, and details of the sessions below. Sign up now with our early bird pricing.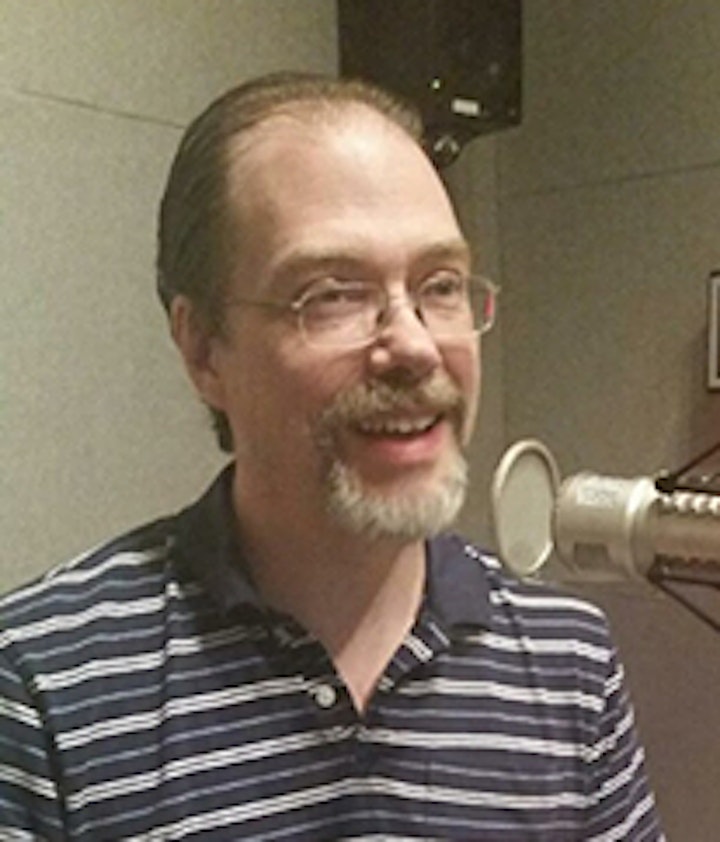 Keynote Speaker: John Simons
Saturday, June 11 will kick off at 9:00 am with:
John Simons' many projects in life have always had one thing in common: if they had been foods, the first ingredient listed would be marketing.
He started out writing and telling stories as a kid, usually managing to get out of any trouble that resulted.
He learned about retail marketing for books, games, and comic book by opening a comic book store. Later, he founded Comicpalooza and became adept at developing multi-industry merchandising, managing fandoms, and marketing through effective use of publicity.
Comicpalooza became a major regional marketing platform for creators of all kinds, whether they were making novels, comics, movies, games, art, or something else.
He sold Comicpalooza in 2018 and is now moving on to other projects. He has a BA in English Literature, badly speaks any foreign language he can get his hands on, and is currently working on his second novel.
Saturday Main Day Speakers and Topics: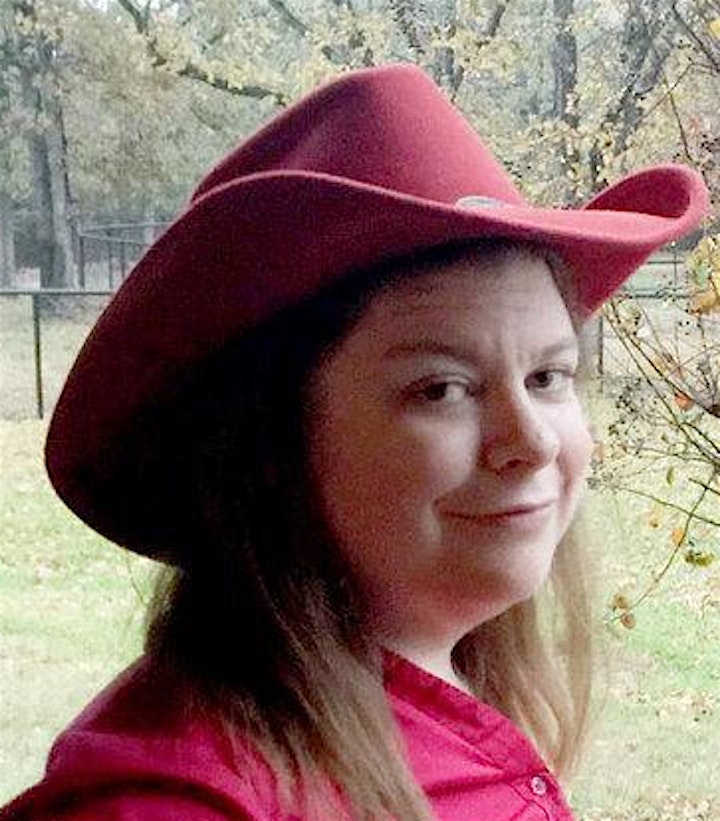 Tex Thompson
Session Topic:
Editing Like A Boss
At last! After all those hundreds of hours spent slaving away at the keyboard, your first draft is finally done. Now you can sit back and bask in the glory of your beautiful, shining... unpublishable mess.
Never fear! This fast-and-furious revisionary rumble will fire you up to pummel your plot, pulverize your prose, and kill your darlings with bloodthirsty red-penthusiasm. No fear – no shame – no surrender!
About the Presenter:
Arianne "Tex" Thompson is a licensed locksmith, egregiously enthusiastic editor, and professional ruckus-raiser. She is the author of Children of the Drought, an internationally-published epic fantasy Western series from Solaris, as well as an instructor for Writing Workshops Dallas and 'chief instigator' of WORD – Writers Organizations 'Round Dallas. Now she's blazing a trail through conferences, workshops, and conventions around the country – as an endlessly energetic, catastrophically cheerful one-woman stampede. Find her online at thetexfiles.com and wordwriters.org!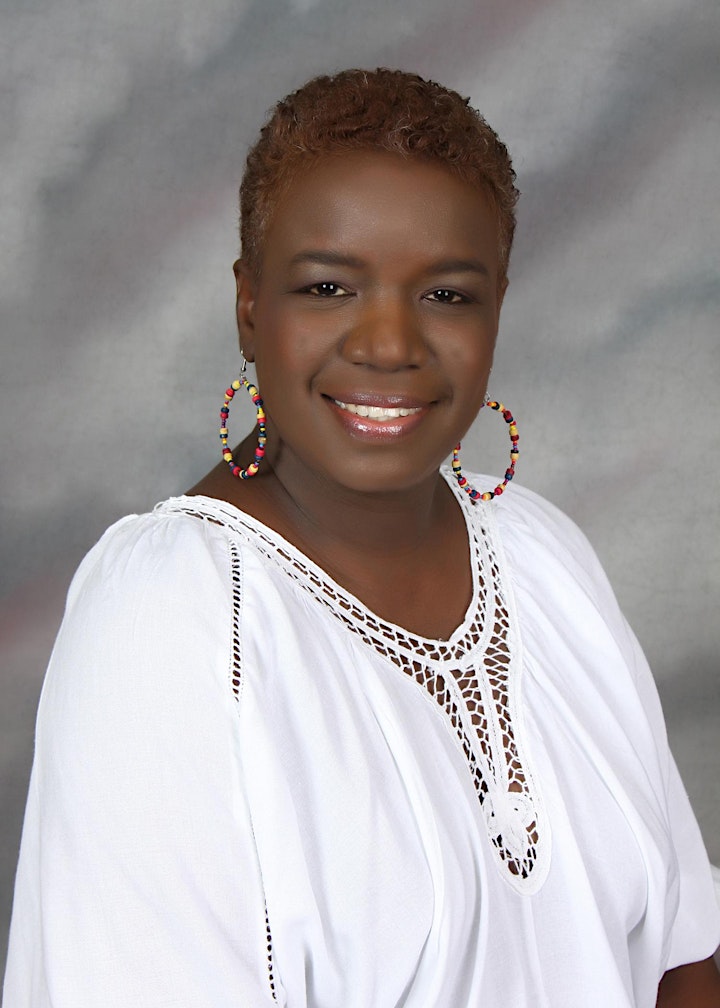 Corine LaFont
Session Topic:
Marketing Your Book Like An Expert
Many aspiring and established authors fall victim to the fear of marketing their own book. Well no more! In this session, we shall look at how you can take charge of your marketing plan and find yourself being asked by fellow authors 'How did you do that?'
About the Presenter:
Corine La Font is from Trinidad and Tobago (pronounced 2-bay-go) in the Caribbean and lived in Jamaica for 21 years. It was in Jamaica that Corine established herself as an award winning Author, Publisher, Journalist, Podcaster and now consulting as a Public Relations and Communications Consultant.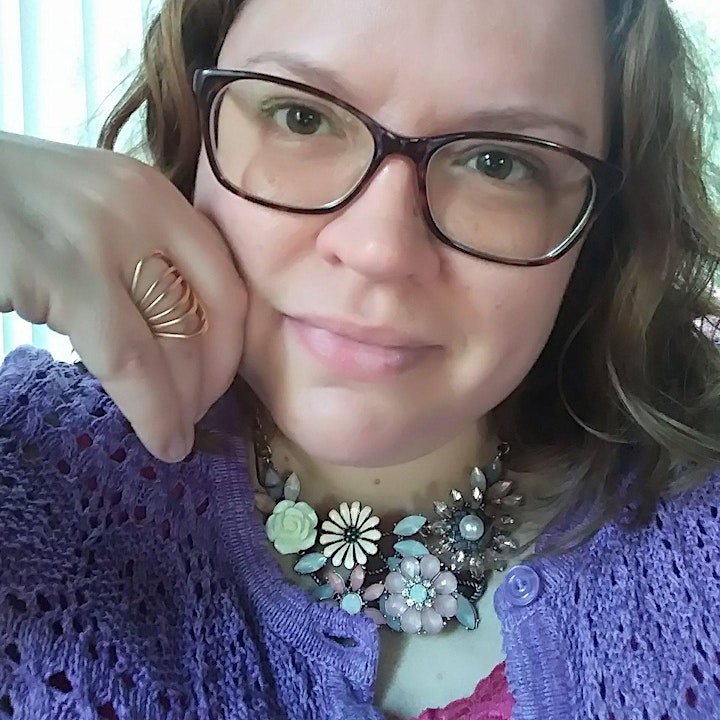 J. Lynn Else
Session Topic:
Networking Success During COVID and Beyond
In this session, J Lynn Else will discuss a variety of ways authors can still network during the COVID pandemic and beyond. She will share ideas for use of: social media platforms; writers conferences and selling events; local writing community offerings, various types of society and social clubs, as well as collaboration with other authors to help build your following and expand your readership.
About the Presenter:
J. Lynn Else is a Minnesota author who's self-published two historical fiction novels set in ancient Egypt during the time of King Tutankhamun, "The Forgotten: Aten's Last Queen" (a Historical Novel Society Indie Editor's Choice book for 2016) and "The Forgotten: Heir of the Heretic" as well as a sci fi novella "Strangely Constructed Souls" about a human zoo on an alien world. Through Inklings Publishing, she's authored the "Awakenings" YA fantasy trilogy which includes "Descendants of Avalon (pub. 2018)," "Lost Daughters of Avalon (pub. 2019)," and "Prophecy of Avalon (pub. 2021)." She's been a reviewer with the Historical Novel Society since 2016 and is their Indie Reviews Editor. She loves reading about awesome women from antiquity. Besides history, she also gets nerdy with Star Wars, Star Trek, MST3K, and X-Files. She believes in unicorns and practicing random acts of awesome. You can find her at www.teasippinnerdymom.com, on Facebook at www.facebook.com/teasippinnerdymom, on Twitter @JLynnElseAuthor, or Instagram at JLynnElseAuthor.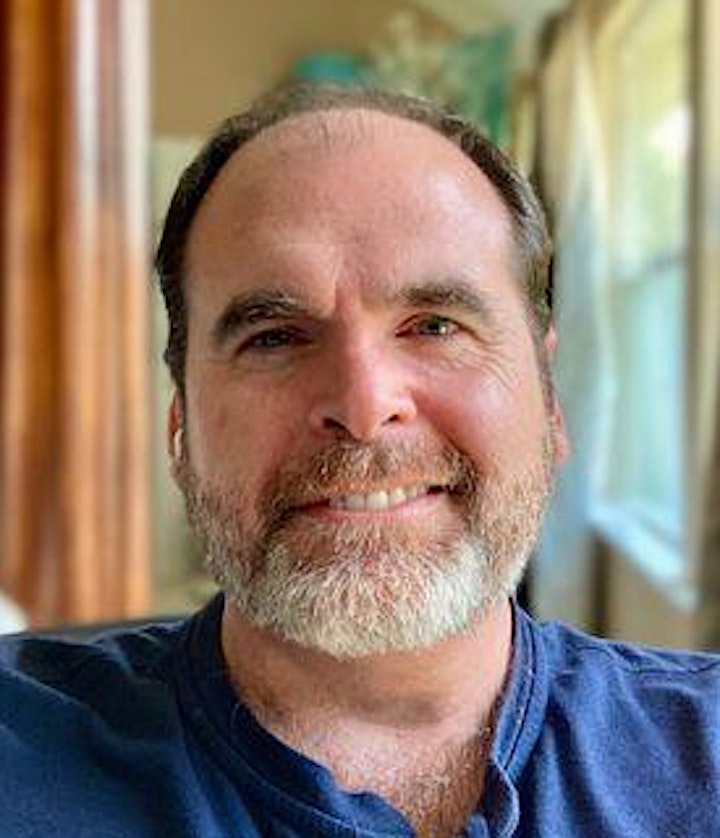 Terry R. Hill
Session Topic:
Science Fiction v Fantasy -- Understanding & Blending Genre
In this session, author Terry Hill will review the unique elements of science fiction and fantasy as separate genres, and delve into the many hybrid forms these have taken in books and movies. Join in the discussion of how these genres work and the power they hold for presenting important themes of universal application in a fun and entertaining way.
About the Presenter:
Terry R. Hill, a Texas native, was educated in aerospace engineering. He has worked for NASA since 1997 with a very satisfying career as an engineer and project manager spanning programs from the International Space Station, to next generation space suit design, to exploration mission planning, to mitigating the health effects of space on astronauts. While supporting the advancement of human spaceflight has been a lifetime passion, the writing of different worlds, alternate futures, and the human condition has filled his imagination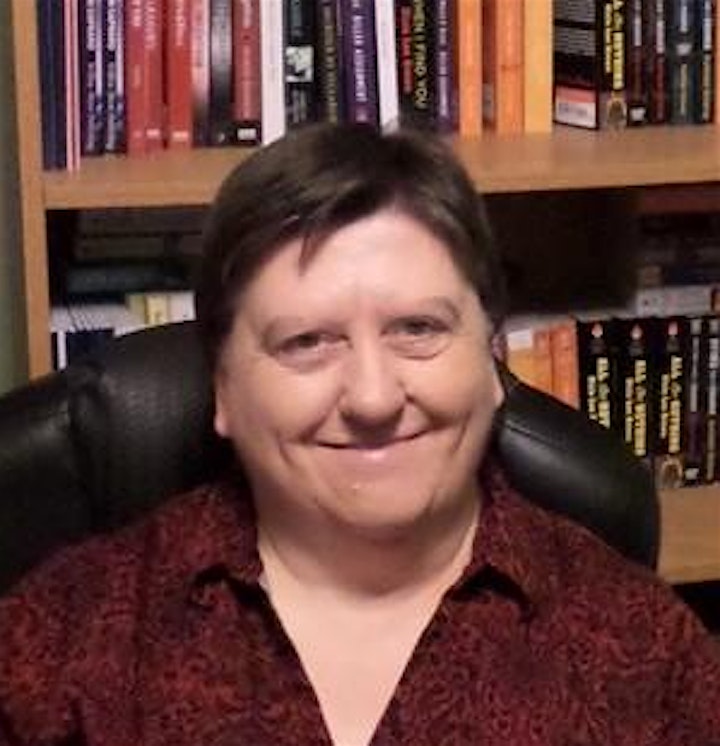 Dawn Dowdle
Session Topic:
Mystery & Suspense -- Which One Am I Writing?
in this session, agent Dawn Dowdle will share the distinct characteristics between a mystery and a suspense novel. While the two genres have many similar attributes, not all suspensful writing can be catagorized as a mystery. Join Dawn as she delves into what makes each one unique.
About the Presenter:
Dawn Dowdle began Blue Ridge Literary Agency, LLC (www.blueridgeagency.com) in Virginia in 2009 to help authors, especially newer authors. Prior to establishing her agency, she was a freelance copy editor and an avid reader of cozy mysteries. Murder at Redwood Cove by Janet Finsilver, Staging Is Murder by Grace Topping, and Murder at Harbor Village by G.P. Gardner, are Cozy Mysteries she represents that are USA Today Bestsellers. Recent books she represents: Knot of This World by Mary Marks, Evil By The Sea by Kathleen Bridge, Maryann's Hope by Molly Jebber, Death of An Editor by Linda Norlander, Checked Out For Murder by Allison Brook, Southern Sass and A Crispy Corpse by Kate Young, The Sheriff's Second Chance by Tanya Agler, and Divide and Concord by JC Eaton.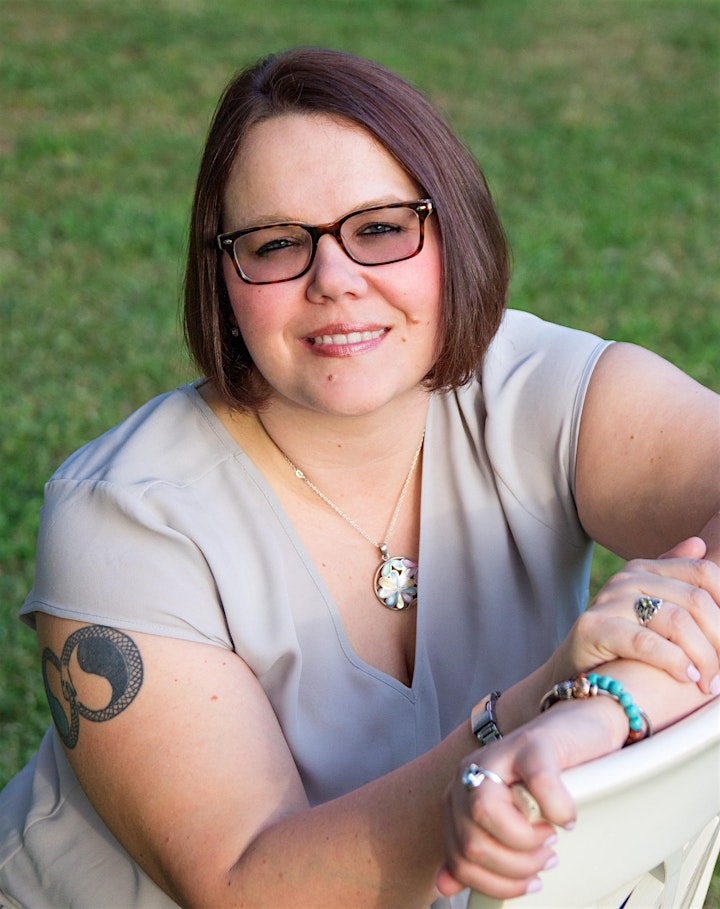 JoAnna Jordan
Session Topic:
Writing as Healing -- Understanding the Power of Memoir
Our motivation for the use of the author's voice often comes from profound life events: grief, illness, trauma. As we create fiction or non-fiction works, the source of that voice helps us target our audience and build rapport. If you have a voice or a tickling sensation of a story that needs to be told, unfinished business which needs to be resolved, or possibly a purpose forged from the fires of experience, come to Writing to Heal, presented by JoAnna Jordan. Her focus is to help writers succeed in taking their hurt and turning it into a written balm.
About the Presenter:
JoAnna Jordan is a novelist and owner of Degotoga Writing while also serving as the Vice-President of Inklings Publishing and President of Authorology, a Houston non-profit dedicated to serving authors in the development of their craft. She has a Bachelors of Science in History from Methodist University, is a U.S. Army Veteran, and has an extensive background in military and immigration law. JoAnna currently serves as an educator in the Houston area while continuing to write books in her free time. Her debut novel, Flowers In Winter, is the first in a seven-book series of contemporary fiction with a focus on healing from trauma. JoAnna will also see her novel, Huldah: Daughter of a King, the first in her young adult fantasy series in print later this year. Follow JoAnna's writing at www.jmjordan.net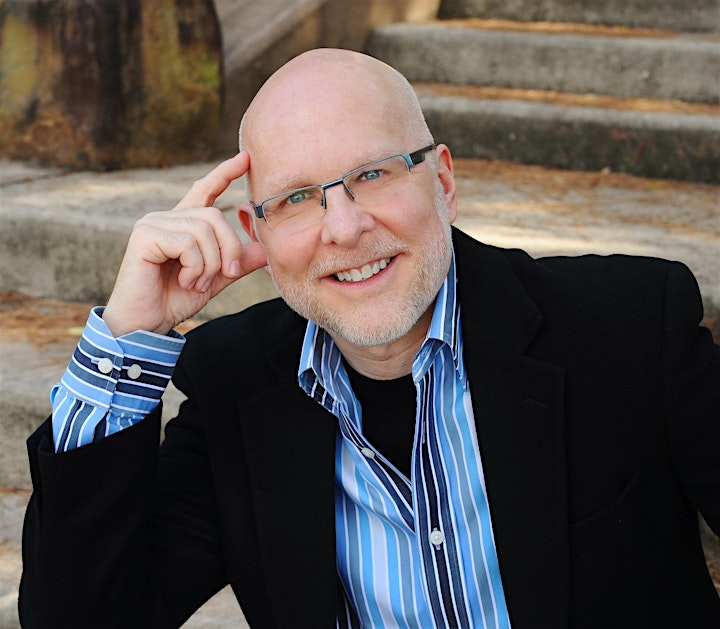 Friday Evening Opening Session:
Roger Leslie
Session Topic:
Our Writers' CommUNITY
Most authors spend much of their work life writing in solitude. Connecting those isolated sessions is a vibrant lifeline: our writers' community. Among us are other authors who understand our struggles, will encourage our success and celebrate our victories. At this opening session, meet your community. Some are seeking what you already know. Others have learned what you're ready to discover. While we authors often create in isolation, we thrive in unity.
About the Presenter:
Prolific, award-winning author Roger Leslie is a scholar in the fields of education, film history, and success. His bestselling books include fiction, inspirational self-help for adults and teens, teaching and librarianship, biography, memoir, and movie reference. His passion for books led Leslie to careers as a teacher, librarian, professor, and book reviewer. Beyond his own writing, Leslie helps launch other authors' careers as an editor, writing coach, and publisher of books that inspire people to live the life they dream.
Sunday Workshop:
Sunday, June 13th starting at 9:00 am we will have Tex Thompson return for an interactive workshop.
Formed in Fire: Storysmithing with Passion and Precision
Should you write three acts or five? 'Save the Cat' or pants a zero-draft? And the $64 question: is there life outside the Hero's Journey?
If you are long on plotting advice and short on certainty, have no fear: there is a process and a story structure that will suit you perfectly - and we are going to find it! Come take a tour of the most common story shapes, discover the logic they are built on, and learn how you can adapt or even abandon them in a way that still satisfies your voice, your vision, and your readers. Forget the formulas, and prepare to take your place at the forge!
(see above for presenter information)
Agent Pitch Opportunities:
Saturday, June 12, during the course of the day, there will be agents available for a one-on-one 15 minute session. You will need to register here for the agent of your chose to hold a place for meeting with them to pitch your work.
These agents/aquisition editors are looking for manuscripts. This will be a wonderful opportunity to present your work to them in a more personal way.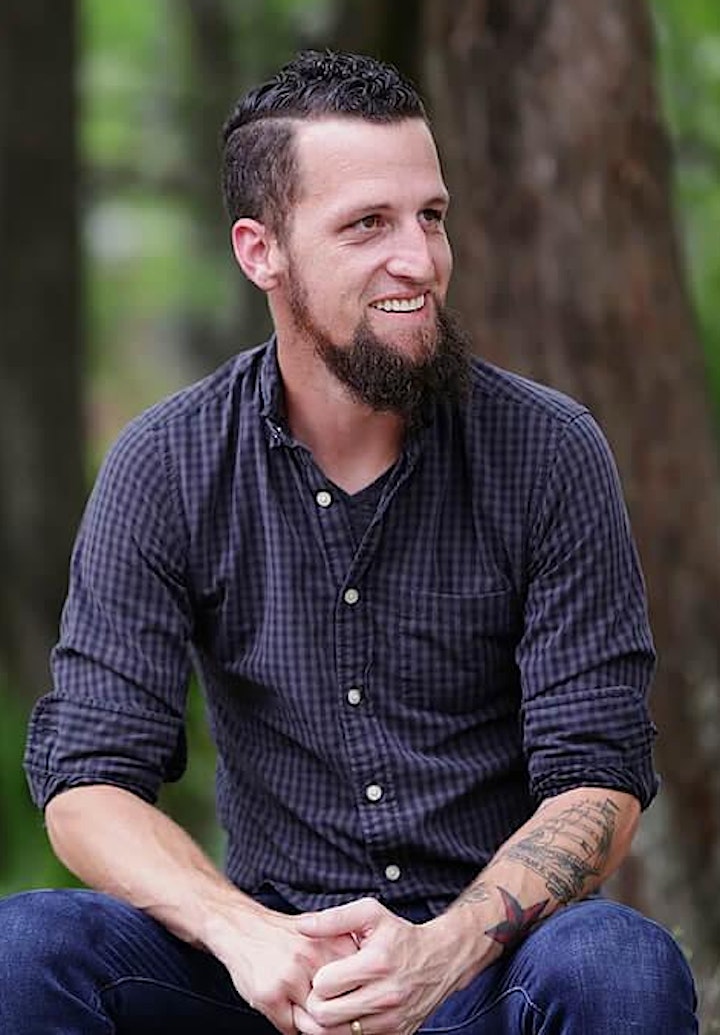 J. Bruce Fuller, Ph.D.
Acquisitions Editor
Texas Review Press
Founded in 1979 by Dr. Paul Ruffin, Texas Review Press is committed to publishing quality poetry, fiction, creative nonfiction, and scholarship. Texas Review Press is interested in the following areas: 20th/21st Century American Poetry, Environmental Writing, Ecopoetics, Contemporary Poetics, Creative Writing Pedagogy, Southern Literature, Southern Issues, Gulf Studies, Texas/Louisiana Literature, Texas/Louisiana History, Folklore, Cajun-Creole Studies, African-American Literature, African-American Studies, Latinx Literature, Latinx Studies, & Texas/Mexico History, and the Intersection of Text and Image. We currently publish between twelve and sixteen titles each year. Housed at Sam Houston State University, Texas Review Press is a member of the Texas A&M Press Texas Book Consortium, and the Association of University Presses.
About J. Bruce and what he is looking for:
J. Bruce Fuller is a Louisiana native. His chapbooks include The Dissenter's Ground, Lancelot, and Flood, and his poems have appeared at The Southern Review, Crab Orchard Review, McNeese Review, Birmingham Poetry Review, and Louisiana Literature, among others. He has received scholarships from Bread Loaf, the Sewanee Writers' Conference, and Stanford University, where he was a Wallace Stegner Fellow in Poetry. He currently teaches at Sam Houston State University where he is the Director of Texas Review Press.
J. Bruce is looking for literary fiction and poetry.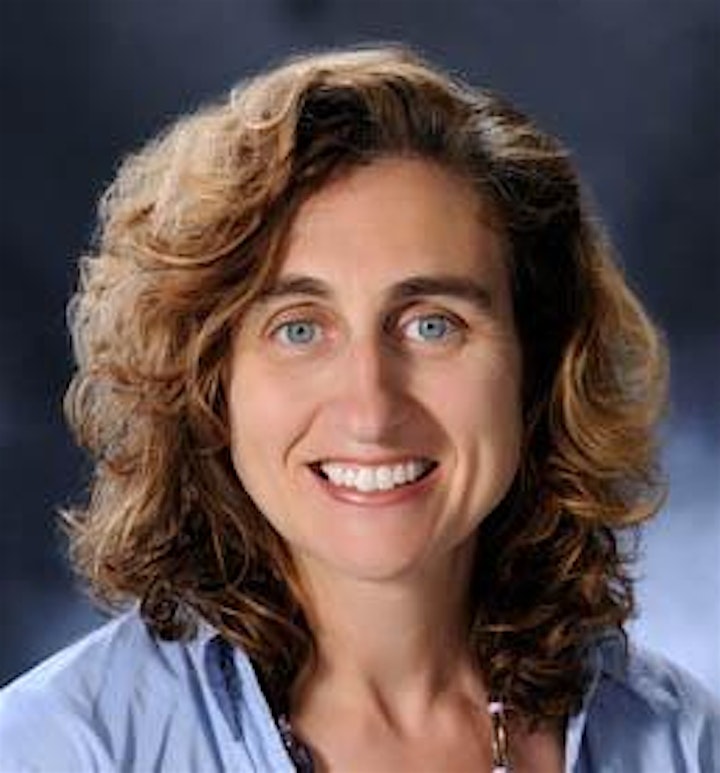 Jacqui Lipton
Ravens Quill Literary Agency
Raven Quill Literary Agency was founded in 2020 by Jacqui Lipton, to represent creators of books for children and young adults, and occasionally for older readers. Our team of agents and authors is dedicated to supporting each other and the writing community in the new decade and beyond. We represent a select group of authors who bring diverse voices and perspectives into their writing from picture books through middle grade, young adult and often beyond, in both fiction and nonfiction. We work closely with each other and with sub-agents to build our clients' careers in a collaborative and mutually respectful environment.
About Jacqui and what she is looking for:
Jacqui is the founder of Raven Quill Literary Agency, having previously worked as an Associate Agent and intern at several leading kid lit agencies. She holds an MFA in Writing for Children & Young Adults from Vermont College of Fine Arts. A law professor and attorney with American and international experience in commercial and intellectual property law, she is the author of Law & Authors: A Legal Handbook for Writers (University of California Press, 2020). She also writes columns on legal issues for writers for the SCBWI Bulletin, Luna Station Quarterly, Catapult Community Page, and Savvy Authors and is a frequent presenter on these issues around the country.
Jacqui focuses on representing authors of middle grade and young adult fiction and nonfiction.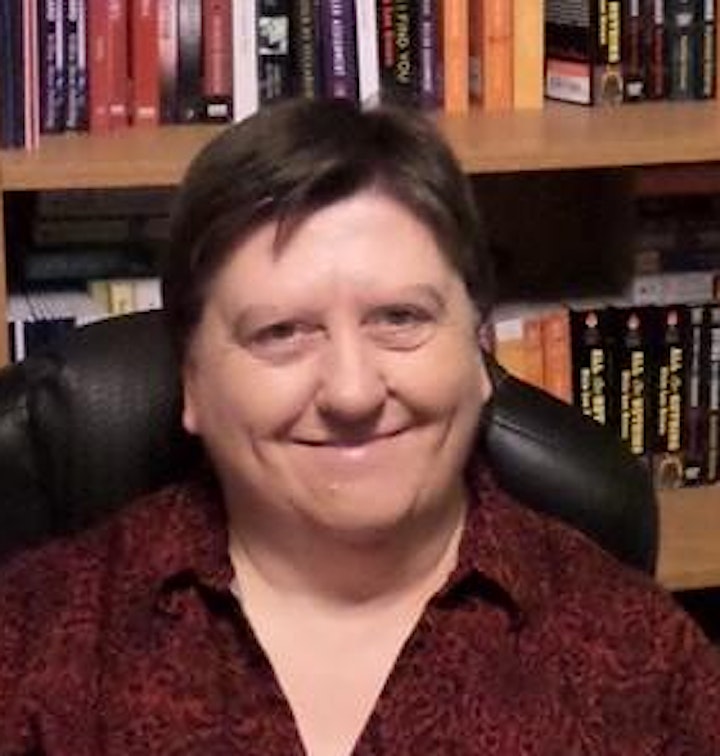 Dawn Dowdle
Blue Ridge Literary Agency
Blue Ridge Literary Agency was established in 2009 to assist authors in becoming published. Mostly romances and mysteries are represented, although the list of genres is expanding. www.blueridgeagency.com
About Dawn and what she is looking for:
Dawn Dowdle began Blue Ridge Literary Agency, LLC (www.blueridgeagency.com) in Virginia in 2009 to help authors, especially newer authors. Prior to establishing her agency, she was a freelance copy editor and an avid reader of cozy mysteries. Murder at Redwood Cove by Janet Finsilver, Staging Is Murder by Grace Topping, and Murder at Harbor Village by G.P. Gardner, are Cozy Mysteries she represents that are USA Today Bestsellers. Recent books she represents: Knot of This World by Mary Marks, Evil By The Sea by Kathleen Bridge, Maryann's Hope by Molly Jebber, Death of An Editor by Linda Norlander, Checked Out For Murder by Allison Brook, Southern Sass and A Crispy Corpse by Kate Young, The Sheriff's Second Chance by Tanya Agler, and Divide and Concord by JC Eaton.
Dawn is looking for: Cozy Mystery, Historical Mystery, Mystery, Suspense, Amish Romance, Historical Romance, Rom-Com, Romantic Suspense, Inspirational Romance, Middle Grade Mysteries, True Crime, Cookbooks, and Picture Books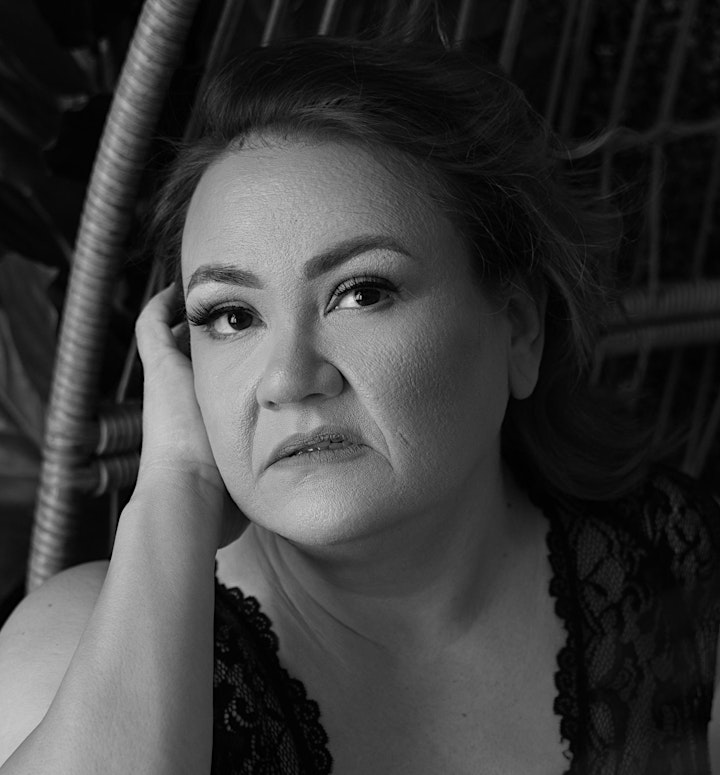 Fern Brady
Owner/President
Inklings Publishing
Inklings Publishing is a small press organized under a traditional publisher model. Our goal is to create opportunities for authors to publish work, attend writing workshops and retreats at minimal expense to them, and build dynamic writing careers. We do this by publishing engaging, high quality works for a wide audience of readers. Our motto is: Birthing a Legacy in Words.
About Fern and what she is looking for:
Fern Brady is the founder and President of Inklings Publishing. She holds multiple Masters degrees and several certifications. She began her professional life as a foreign correspondent, taught for 15 years in Alief ISD, and is a full-time Realtor in Houston. She has published numerous short stories, two children's picture books, and a couple of poems. Her debut novel, United Vidden, which is book one in her Thyrein's Galactic Wall Series, released in 2020 along with her graphic novel/novella hybrid New Beginning. She is the current president of the Houston Writers Guild, with whom she served in that capacity previously, and is on the board of Authorology. Besides being Municipal Liaison for Nanowrimo Houston, she is also a member of Authors Marketing Guild as well as of Blood Over Texas and Romance Writers of America. She lives in Houston, TX, with her parents and her talkative husky, Arya. Follow Fern's writing at: www.fernbrady.com
You can contact her at: fernbrady@inklingspublishing.com
Fern is looking for historical fiction; science fiction; fantasy; romance; mysteries & thrillers; legal thrillers, horror, and all sub-genres relevant to these categories. She's also looking for middle grade and young adult novels of any and all genres and subgenres.
Rae Loverde
Agent Assistant
Donald Maass Literary Agency
The Donald Maass Literary Agency is a literary agency for professional novelists. Donald Maass's pioneering work and writing about the development of fiction careers has made DMLA a leading agency for fiction writers.
About Rae and what she is looking for:
Rae Loverde is an agent assistant at Donald Maass Literary Agency and is taking pitches on behalf of her co-agents, Kiana Nguyen and Caitlin McDonald.
Her co-agent Kiana Nguyen is seeking the following: adult romance, domestic suspense thrillers, and YA fiction across genres, particularly those with POC and queer voices. She especially enjoys dark, twisty narratives that explore human complexity, YA Contemporary featuring lower socioeconomic backgrounds; poor kids who get in as much reckless mischief as their rich counterparts, and YA featuring happy/hopeful queer romances.
Co-agent Caitlin McDonald is seeking the following: all science fiction & fantasy fiction for adult, YA, and MG, especially secondary world fantasy and alternate history; genre-bending or cross-genre fiction, and stories that examine tropes from a new angle; diversity of all kinds, including (but not limited to) race, gender, sexuality, and ability, in both characters and worldbuilding.