Ready to get replenished? Ready for change within? Register today, 708.283.5621.
About this event
Like many 2020 & 2021 was rough on many people, however life doesn't stop due to a pandemic. Families had to be cared for, relationships built and/or protected, support of children, not to mention working and paying the bills. Many households were affected differently, however they were all shifted in some form or another.
Well, if you are trying to catch your breath and start off your new year with restoration and vision, you want to join us for this phenomenal conference. Our dynamic speakers are coming from different angles, but with one purpose to pull all those broken pieces back together for some true RESTORATION! Tickets only $25. Tickets will go fast! Grab yours today by calling 708.283.5621 over the phone or Eventbrite with a nominal ticket fee.
Use this to download the file:
https://www.dropbox.com/s/th7te90ulp3jayy/Final%20Conference%20Docs.zip?dl=0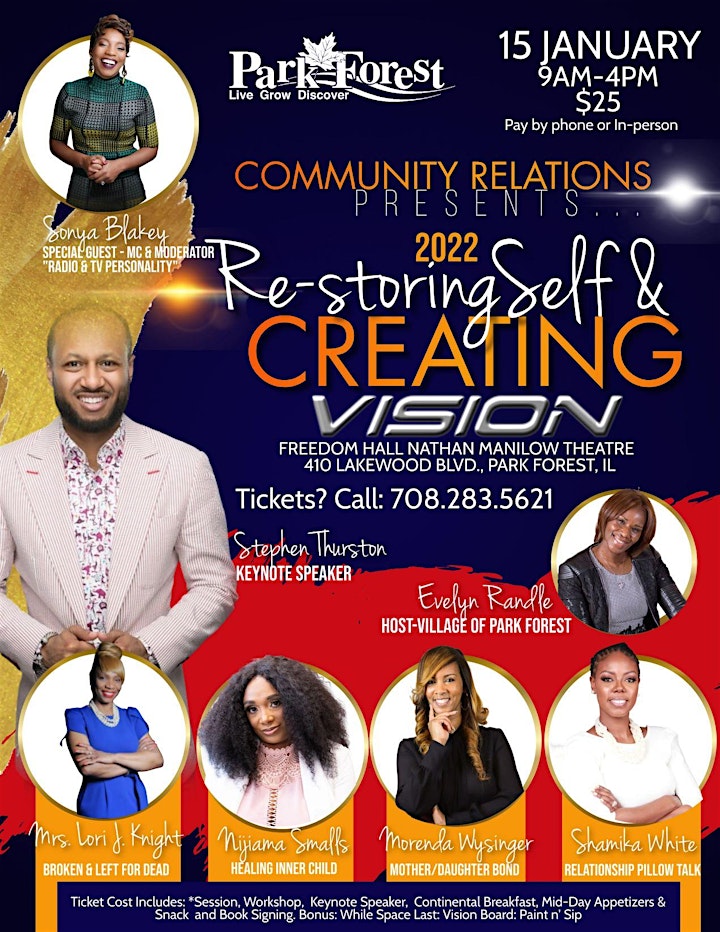 Organizer of Re-Storing Self and Creating Vision Conference