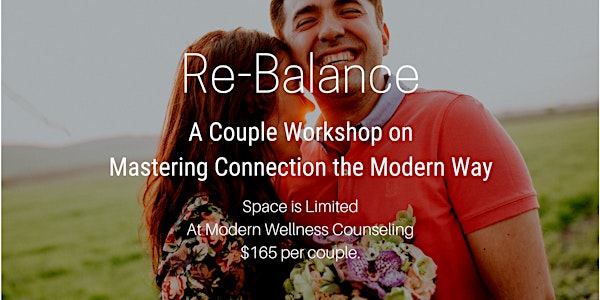 Re-Balance: A Couple Workshop on Mastering Connection the Modern Way
Location
Modern Wellness Counseling
7400 Blanco Rd.
Suite 250
San Antonio, TX 78216
Description
Do you want to find new ways to reconnect with your partner?
Are you ready to learn ways to improve yourself, your partner, your relationship, and your family?
Are you ready to invest in your relationship because you know it's a priority?
Then this workshop is for you!
Check out this video that covers the highlights of the workshop!
This workshop is designed to help couples, at all stages of their relationship, learn practical skills they can implement as a way to reconnect and live a healthier lifestyle.
You and your partner will both learn the following skills during the first part of the workshop:
Increase communication skills so you can connect when having difficult conversations. Learn what your "interaction dance" means and how to be aware of it.
How to maintain intimacy and passion in your relationship
How to tune into your partners way of showing and receiving love
The cost includes the following:
Two couple workbooks
Breakfast and Lunch will be provided
Fast and simple recipes to try together
A guide on how to be on the same page when it comes to finances
A goody bag filled with items to enhance your relationship
At the end, there will be giveaways that include date nights
---
Guest speakers will provide you with resources to have deeper conversation on your own when it comes to healthy living and well-being.
The speakers include:
Anna Kareis - A financial representative
Priscilla Reyna- A registered

dietitian

Alejandra Trejo - A certified yoga instructor.
Together they will teach you ways to be on the same page when it comes to discussing finances, how to cook healthy meals together, and relaxation techniques.
---
Format of workshop:
The workshop will consist of presentations, videos, and activities that you and your partner will complete together privately.
You do not have to share private information with the class or will be forced to communicate with others.
This workshop is designed for:
Married Couples
Engaged Couples
Couples who are dating
Newlywed Couples
Disclaimer: This workshop is not a substitute for therapy, nor will therapy be provided. If therapy is needed, please see a Licensed Marriage and Family Therapist and referrals can be made upon request.
Sign up today as space is limited!
---
From the previous workshop: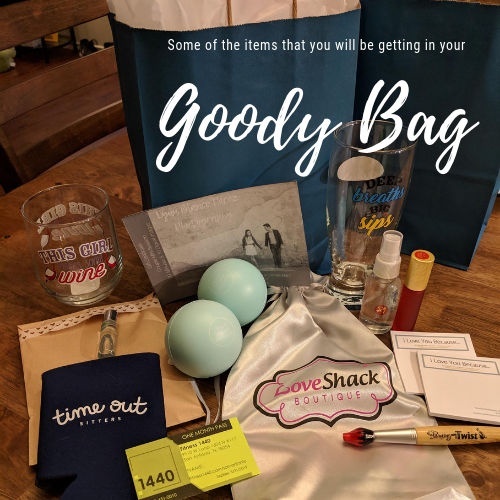 Testimonials: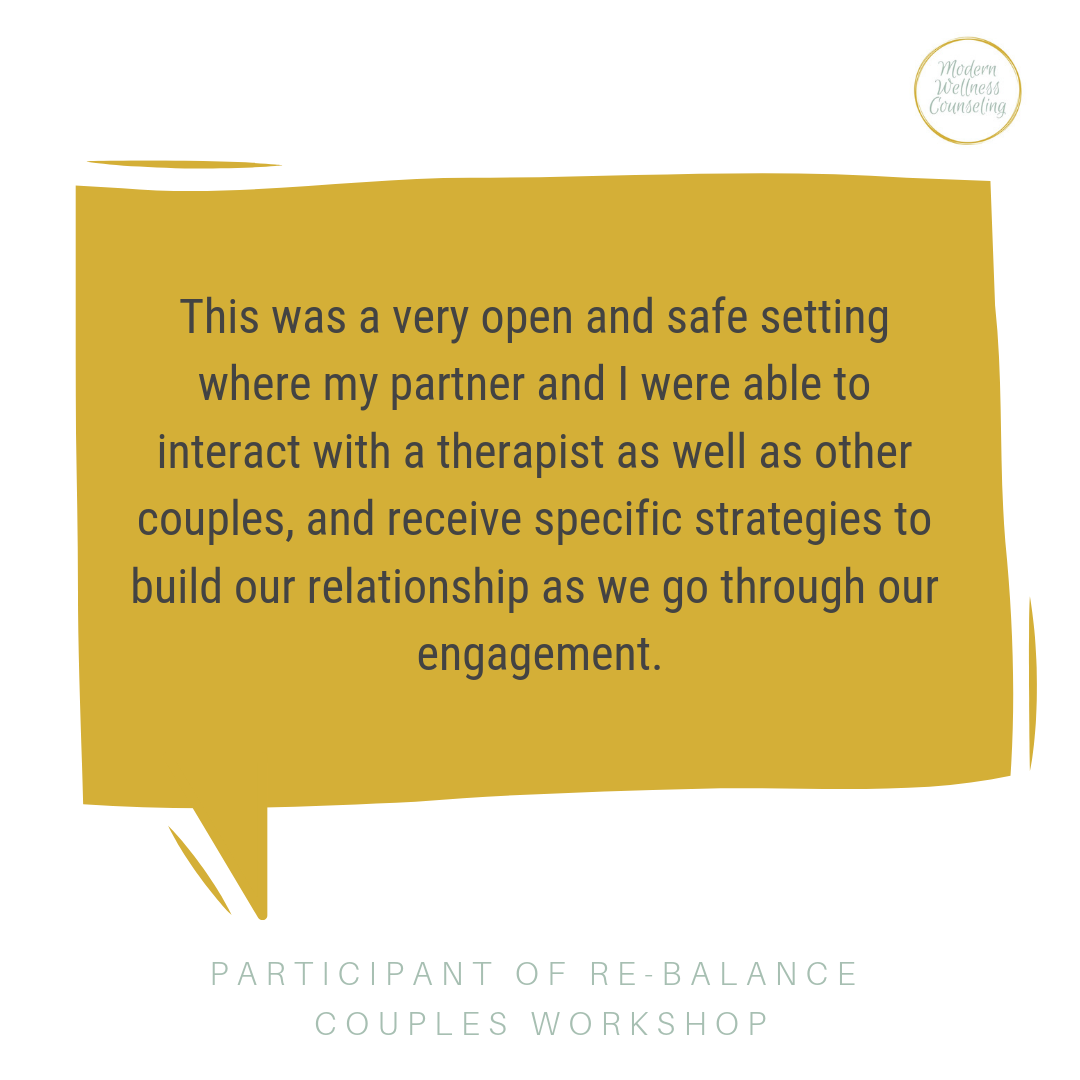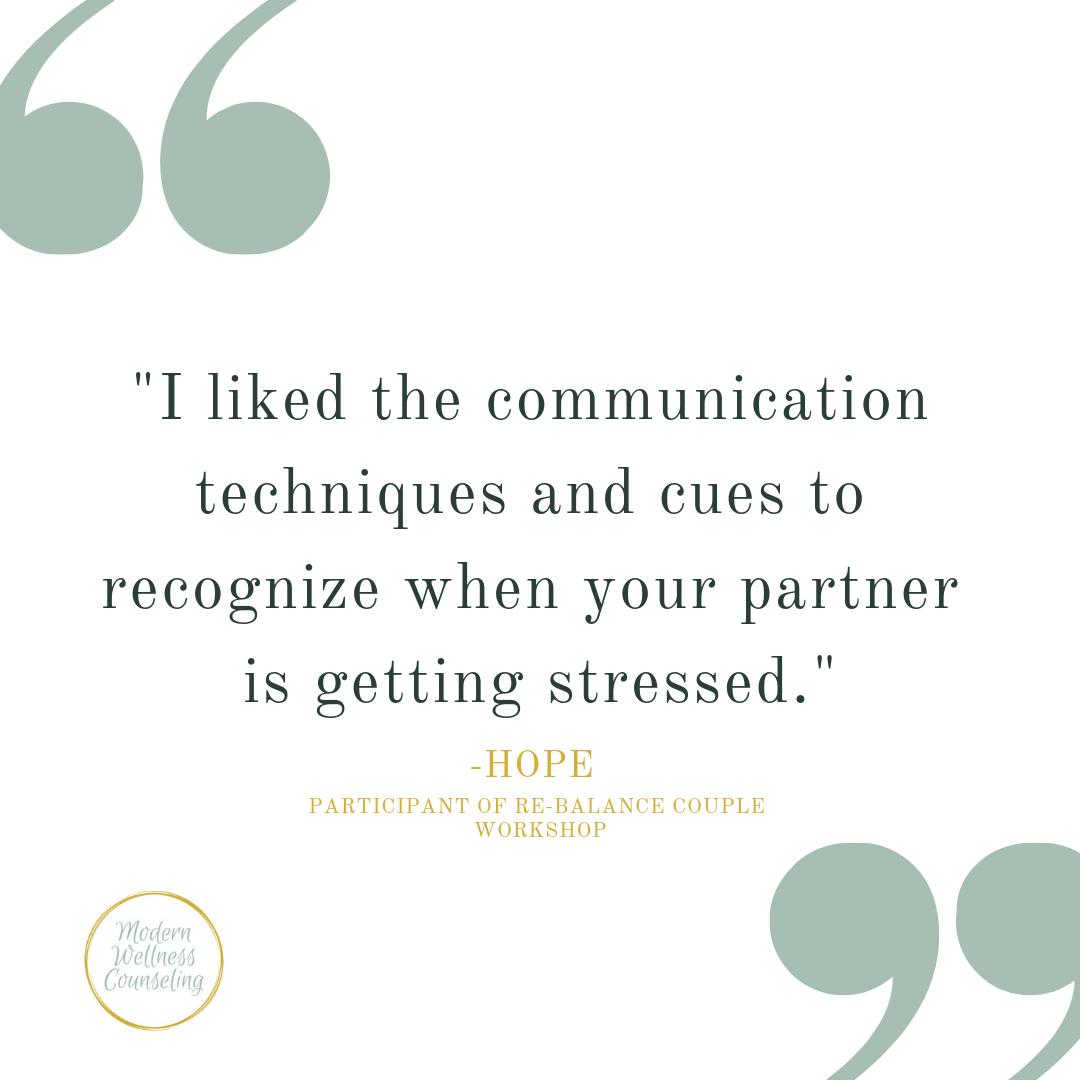 ---
FAQs
Do we both have to attend?
It is best if both you and your partner attend the workshop together as the exercises and skills taught will be geared towards both partners.
Can children attend the workshop?
This class is designed for couples and adults and to allow for everyone to be focused, chidlren will not be able to attend.
When should I arrive?
Please arrive by 8:45 a.m. to ensure that the workshop begins on time.
Can this be given as a gift?
Yes! This class can be given as a gift. Please email Priscilla at priscilla@modernwellnesscounseling.com to ensure that the correct couple is proprerly signed up.