Rayka Zehtabchi: Anita Ashok Datar Lecture on Women's Global Health
About this Event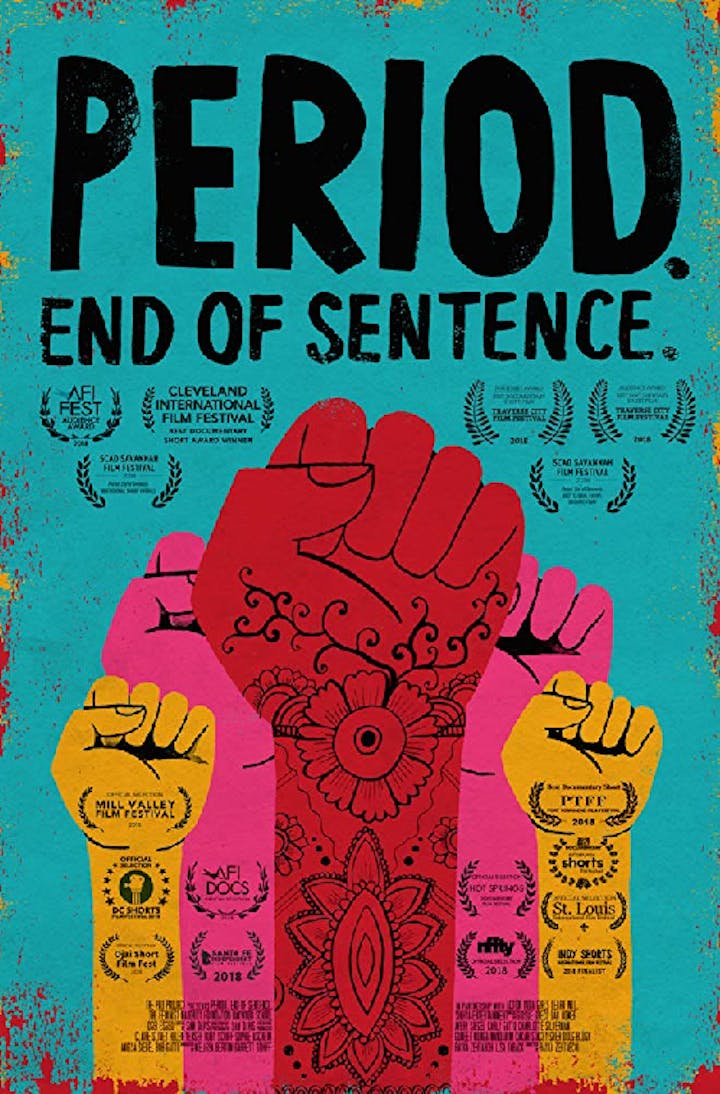 6:00 PM SCREENING & CONVERSATION
Rayka Zehtabchi is a 26-year-old Iranian-American director based in Los Angeles. Her directorial debut, Madaran, is an Iranian language short that won Jury awards at top film festivals and qualified for the 89th Academy Awards in 2016.
Rayka's Oscar winning short documentary, Period. End of Sentence. , is about a group of village women in Northern India who start a sanitary pad-making business in an effort to improve feminine hygiene and de-stigmatize menstruation. Along with the film's release, Rayka helped co-found the non-profit "The Pad Project" to fight the stigma of menstruation and improve feminine hygiene worldwide.
Her passion is telling human stories that bring awareness and action to little-known social causes. In both documentary and narrative, she brings a naturalistic approach to her storytelling, striving for honesty and intimacy on screen.
This event is co-sponsored by Institute for Women's Leadership, Rutgers Global and Douglass Residential College.
HONORING ANITA ASHOK DATAR
The Anita Ashok Datar Lecture on Women's Global Health draws to campus groundbreaking pioneers, researchers, field workers, and activists to explore growing international health challenges and the vital role that the United States and leaders from across the globe must continue to play in addressing them.
Anita Ashok Datar, an alumna of Rutgers University ('95), dedicated her career to public health issues, especially those concerning women and children. While working on a mission for USAID in the African country of Mali, Anita's life was tragically cut short when she was the lone American killed on November 20, 2015 in a terrorist attack that claimed twenty other lives. Rutgers University is proud to join Anita's family and friends to create a lasting tribute to her remarkable life of service.
SUBMIT QUESTIONS IN ADVANCE
We invite you to submit questions for the Q&A session in advance! If you would like to share a question, please email info@iwl.rutgers.edu.
PARKING
Visitors may park in Lots 26, 30 & College Avenue Deck without permits. Guests must use this link to register their car for the event. Until this process is completed vehicles are not registered. Special event parking and special event permits are only for visitors to the University. Faculty, Staff, and Students must park only in lots they are authorized to park in.
WE ARE GRATEFUL FOR SUPPORT FROM
The Anita Ashok Datar Lecture Committee, William and Flora Hewlett Foundation, David and Lucile Packard Foundation , and Francine Newsome Pfeiffer ('95) - Inaugural Donor