Description
Raspberry Pi: Interactive Video and Sound with Processing and Pure Data
January 13 - February 17, 2019
Sundays, 2 pm - 5 pm
7 class sessions + open house exhibit March 2, 2019
$300 class fee + $65 material fee
ABOUT THIS CLASS
Processing is an application/platform for creating graphics and animation for interactive video projects. With a large community of users, it can now run on the Raspberry Pi! Pure Data (PD) is an open source visual programming language for sound and multimedia (very similar to Max). It also works on a Pi which is very exciting! Why? Because you no longer need to run your projections, sound, and interactive artworks off of a laptop or a desktop which is very expensive and prone to crashing.
In this course, we will all be running our Pis off of a preloaded Raspian OS disk image optimized for creating standalone projects with Processing and PD. You will be up and running within one hour or less. Over the course of seven classes, we will cover how to pass values between software, generate graphics and animation with code, integrate sensors to modulate sounds and visuals and trigger events, learn video projection techniques, generate and manipulate sounds, and control output devices like servos and lights. Through all of these class experiments, you will discover possibilities for a final project and many future projects to come.
WHAT YOU WILL LEARN
Raspberry Pi Raspian OS
Programming with Java on the Processing platform
Visual programming with Pure Data
Programming with Python
The Linux OS
Programming graphics, sound, and interactivity
Integrating sensors with the Pi's GPIO
Integrating servos and LEDs with the Pi's GPIO
CLASS MATERIALS
Students Must Have:
Laptop (Mac or Windows) with an ethernet port or an adapter for an ethernet port
Dadageek Provides:
Raspberry Pi microcontroller

SD Card
Short Ethernet Cable
Short Micro USB Cable
USB Audio Adapter
Mini Servo
Breadboard and Jumper Cables
LEDs, Sensors, and Misc Components
REQUIREMENTS
No electronics experience required
No programming experience required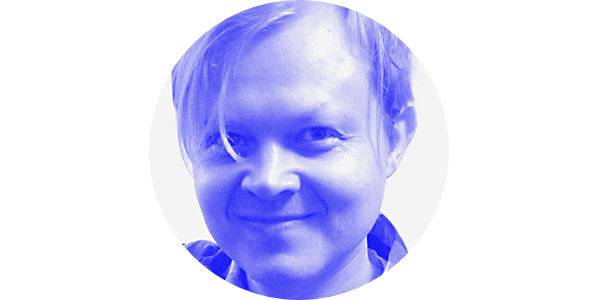 MEET YOUR INSTRUCTOR
Matthew Steinke is a practicing artist working with video animation, interactive programming, and homemade electronics. Over the past twenty years, he has exhibited and performed with his robotic musical inventions throughout the US, Canada, and Europe. He holds an MFA in Art and Technology Studies from The School of the Art Institute of Chicago. His work has been featured in Wired, Artweek LA, The Village Voice, The San Francisco Bay Guardian, Hackaday, and on the cover of Tape Op.
FYI
Refund Policy
Students can receive refunds up to 7 days before the class start date.
Class Minimums
If the class minimum has not been met, the class will be canceled or rescheduled. Those who have pre-paid will be notified in advance and will have an option to receive a class credit or a full refund.
Media Release
Please note that some events may be photographed or video recorded. If you do not want your picture or video published, you must send your request in writing to theTeam@dadageek.com immediately after registering. Otherwise, registering for this event, hereby authorizes dadageek to use said photos or videos on social media or in future promotional materials.