Description
We are at a pivotal point in Edmonton's history. We have the chance to transition from a resource-based economy to one that embraces innovation, technology, and a vibrant diversity of businesses.
But in order to build the greater interconnectedness and culture needed to really make Edmonton an innovation hub, we need to come together to honestly assess the state of the current system, and what needs to change so that we can all build thriving businesses and startups here. Edmonton has the talent, resources, and the spaces needed to support entrepreneurs, but without a strong sense of unity, community, collaboration and interconnectedness that make ecosystems like Silicon Valley hotspots for innovation, communities like ours can still fall flat as a place for innovation.
We want to change that and we want you to join others who are passionate about building a stronger, more resilient, and more innovative economy for Edmonton that supports you.
Why Should You Attend?
If you want to be part of a group of people who aren't sitting on the sidelines while decisions are made on their behalf, who aren't interested in shooting down the ideas of others but examining them and adapting them; if you want to actively participate in building a better future for Edmonton, then this event is for you.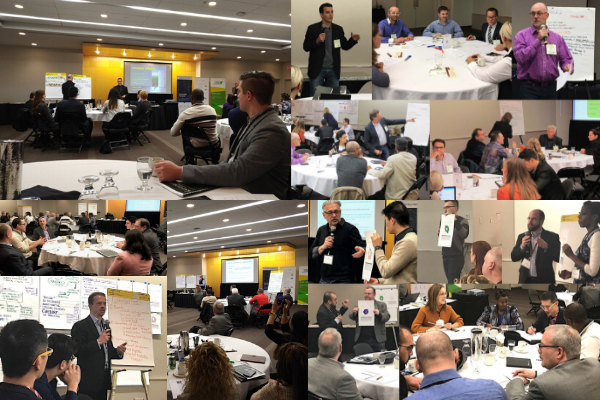 We'll bring innovators, doers, strategists, and thought leaders like you together to honestly evaluate Edmonton's ecosystem and collaborate on ways we can do better to create a true hub of innovation in Edmonton. You bring an open mind and a desire to participate in building a better future.
You can get 20% off your registration by filling out the Scorecard Assessment, before registering. This will give us a baseline pulse check of the community to bounce off for the event by measuring the collective responses against the 6 Rainforest Pillars.
Learn more about the Scorecard and its Importance
Why is This Event Different?
We are not government-funded, we are not institutional, we are not bureaucratic. We are entrepreneur-led and focused.
This isn't like other 'initiatives'; this is doers looking to help other doers.
This event isn't a community engagement session. It's action-oriented and builds off existing reports from the community.
We are doing this because we see the potential in Edmonton to support those who think differently. We understand that now is the time for Alberta to embrace the knowledge-based economy and make progress towards diversification, and we aren't willing to sit on the sidelines and wait for this to happen on its own.
What IS Rainforest Alberta?
Rainforest Alberta is an entrepreneur-led grassroots initiative that is working to support Alberta's transition from a resource-based economy to one which embraces innovation. We aim to be an inclusive place where all the ingredients can assemble to work collectively towards this common goal. We contribute to the community by actively working to remove the transactional barriers that stifle innovation and building a community that trusts and encourages each other.
Even with talent, capital, and business-friendly policies, a community may still fail as a place for innovation. Intentionally building an innovation ecosystem is vital to connecting and building upon those basic ingredients.
We use the principles of The Rainforest: The Secret to Building the Next Silicon Valley book by Victor Hwang and Greg Horowitt to help us evaluate, influence and improve the Alberta innovation economy. We've localized their scorecard into a measurement tool that helps us assess the quality of Edmonton's ecosystem. We have set a goal of improving the scores in both Calgary and Edmonton to 800/1000 by 2020. Currently, we only rank 643 on that scorecard. We need to do better.
Learn more about Rainforest Alberta - yeg
We look forward to meeting you at the event and changing the Albertan innovation system, together! We'll give you 20% off your registration to say thank you for filling out the Scorecard Assessment (the discount code is on the last page).
Learn more about the Scorecard and its Importance



---
Thank you to our generous sponsors!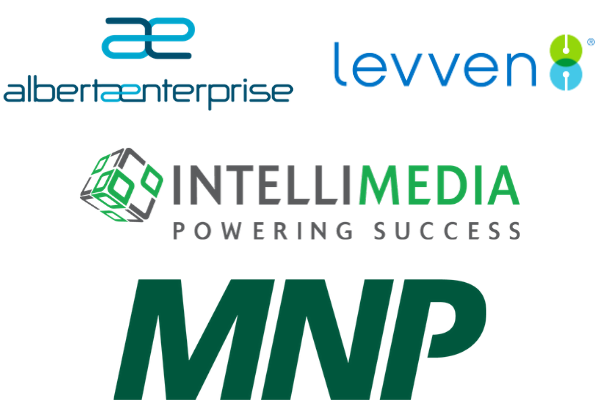 ---
Agenda
09:30 Check-In

09:50 Welcome

10:00 Session #1 - Background and Context

11:00 Session #2 - Rainforest Pillars and Scorecard Results

12:00 Lunch

13:00 SBreakout Session 1

14:15 Breakout Session 2

15:30 Break

16:00 Breakout Session 3

17:15 Final Comments

18:00 Drinks and Appetizers
---
About Our Hosts
Jim Gibson
Calgary-based entrepreneur Jim Gibson is an active leader in the Alberta innovation ecosystem. With 30 years of experience at the forefront of technology and change, Jim is a passionate advocate for "paying attention" to what's coming and providing concrete examples of how we can all be leaders and role models for change.
His recently released book, Tip of the Spear: Our Species and Technology at a Crossroads, challenges the reader to understand and respond to a new world that sees infinite possibilities meeting serious global problems head-on.
A prolific speaker in Canada about the themes in the book, Jim is also very active in the Calgary innovation ecosystem. As one of the co-founders of the Rainforest movement and a mentor and advisor to many local start-ups, he is helping to support and create the next generation of entrepreneurs in the city at a critical time in its history.
Jim lives in Calgary with his family, has a BComm from the University of Toronto, an MBA from Schulich in Toronto and has his Certified Management Consulting designation. In his spare time, Jim is a recovering runner, mediocre golfer, and an avid world traveller.
James Kierstead
James is responsible for managing the vision and growth of Levven Electronics, developing and executing long-term corporate strategies, and building relationships with partners, stakeholders and investors.
Levven has a vision of making intelligent buildings available to everyone. Focused on delivering technology and products to the advantage of new construction, Levven's promise is mobile device access and control of building infrastructure that lowers building costs, speeding construction and conserving building materials.
He is a life-long entrepreneur with a commitment to innovation, excellence and enhancing people's lives. Prior to founding Levven, James and his partners founded Blue Falls Manufacturing, maker of Arctic Spas and expanded it's footprint to over 30 countries. James is an active member and contributor to several entrepreneur organizations including
Entrepreneurs' Organization (EO Edmonton), Alberta Women Entrepreneurs, the A100 and Rainforest Alberta. When he isn't focused on the business, you can find him with his family in Edmonton.