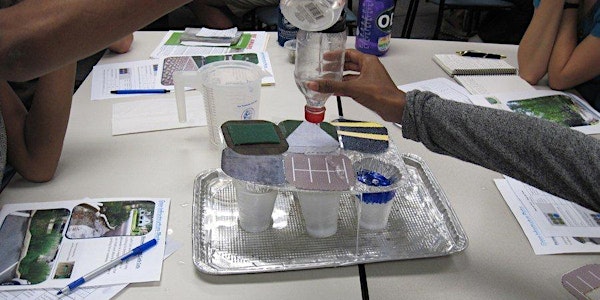 "Rain to Drain-Slow the Flow" Fun Family Environmental Education Program
A free environmental education program about how the built environment in our communities affects the flow of water to and in local streams
About this event
On Saturday March 27 at 10 AM, the Merrill Linn Conservancy will host environmental educators from Penn State Extension for a fun, free, virtual program that will teach youth how the built environment in our communities impacts the flow of rain water across the landscape and into our local streams and rivers. It will explain how land use is connected to flooding, streamside erosion, and water quality for fish and other creatures living in and near our waterways.
Conservancy and Penn State staff will present this program via a live webinar during which participants will be introduced to the concept of stormwater then led through a fun hands-on activity. They will also have a chance to learn how we can all take steps to protect our local waterways and landscapes.
Copies of the curriculum and most materials will be provided to participants via contactless pick-up or delivery prior to the event. Pick-up locations will be communicated and arranged with all those who register. Participants are expected to provide a measuring cup and a tray or other surface that can get wet.
This activity is best for ages 8-13, those younger are welcome to participate but may need extra assistance from an adult. Please select the number of tickets based on the number of children that will be participating, as each child will receive his or own individual bag of supplies.
This opportunity was made possible with the support of the Lindig Lewisburg Foundation Fund at the First Community Foundation Partnership of Pennsylvania. Linn is requesting your address as part of registration in order to track participants from the Lewisburg area for grant reporting requirements. Your information will not be shared used for any other purposes.