"An education film that gets it" Washington Post "Must see movie" NY Times
About this event
"An education film that gets it"Washington Post
"Must see movie"NY Times
"Another Inconvenient Truth"George Lucas Educational Foundation
Sponsored by Liberated Learners, registrants for this film showing will have access to it during August 17th to 27th to watch at their convenience. On August 27th at 7 PM EDT, registrants will be able to attend and ask questions during a live online panel discussion with director Vicki Abeles.
We are asking for a suggested donation of $3 per ticket to offset costs, payable during checkout.
For more information, please contact us via email at info@reellinkfilms.com.
Or call us at 510.982.4764
A concerned mother turned filmmaker aims her camera at the high-stakes, high-pressure culture that has invaded our schools and our children's lives.
Race to Nowhere points to the silent epidemic in our schools: cheating has become commonplace; students are disengaged; stress-related illness and depression are rampant; and many young people arrive at college and the workplace unprepared and uninspired.
Race to Nowhere is a call to action for families, educators, and policy makers to challenge current assumptions on how to best prepare the youth of America to become healthy, bright, contributing and leading citizens.
Here is the invitation our Zoom Discussion Session, taking place at 7pm EDT
https://us02web.zoom.us/j/87017903551
Meeting ID: 870 1790 3551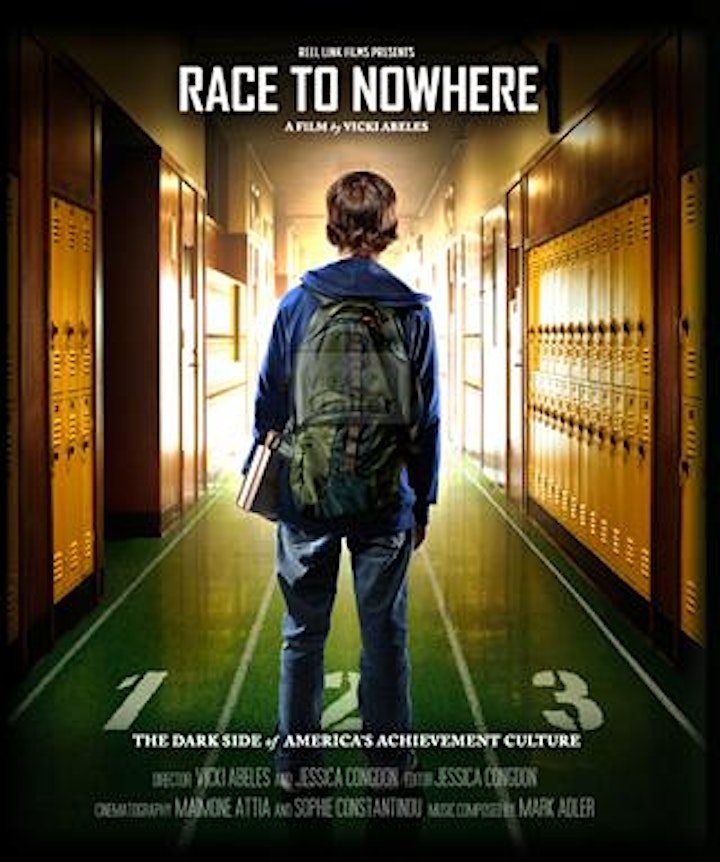 Organizer of "Race to Nowhere" presented by Liberated Learners
We are filmmakers and community advocates, partnering with communities to radically reimagine education, reclaim healthy childhood, and transform society.
Visit www.BeyondMeasureFilm.com to learn more and watch our trailers.