About this Event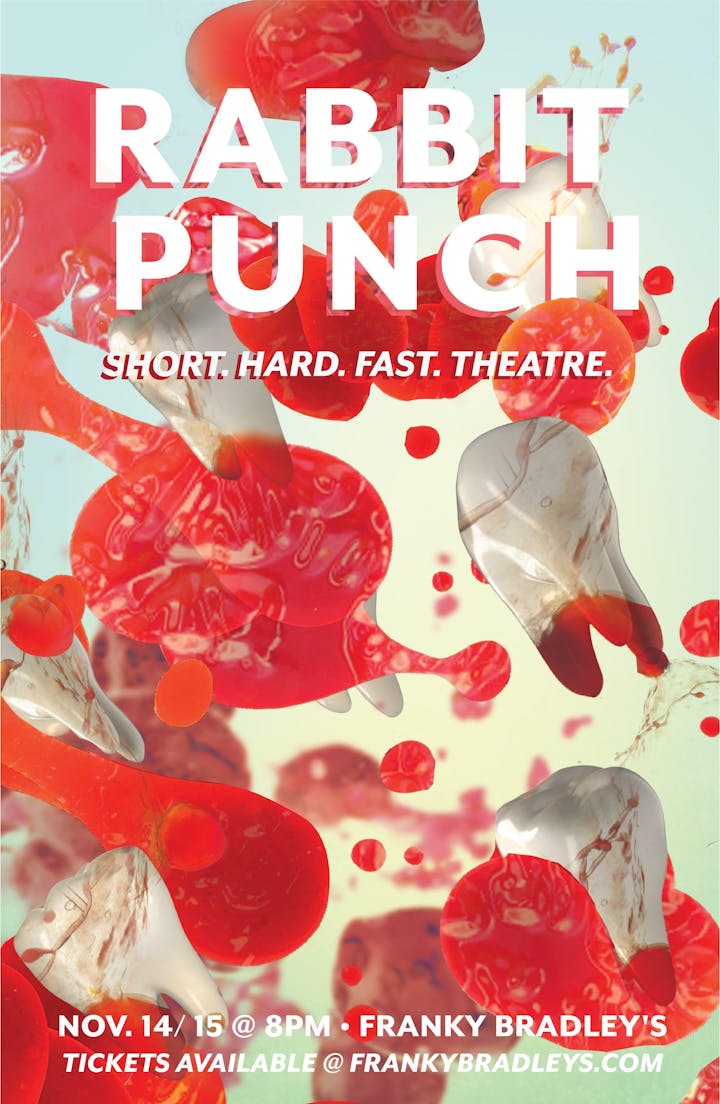 rabbit punch
(noun)
a sharp chop with the edge of the hand to the back of the neck.
Imagine you're at a warehouse party and the dj is great and you're talking to someone cute and you head to the bar to grab you both a beer and run into a friend who you haven't seen in years when the floor collapses. These plays are like that.
Poison Apple Initiative is proud to present a collection of short, sharp pieces from some of Philly's most exciting, audacious theatre-makers. You won't know what hit you.
Featuring:
The Sprite by Francesca Montanile
#suitereality by TS Hawkins
Hey Girl by Jessica Johnson
In Full Bloom by Paige Zubel