Description
Join us for a guided meditation & intention setting session at The Rogue Collective in Arts District with Christina Huntington.
20% OFF EVERYTHING IN STORE.
Christina Huntington
Christina started meditating as a teenager, first taught by her mother who was a certified teacher of Transcendental Meditation under Maharishi Mahesh Yogi. Over the years, she delved into many different techniques including Paramahansa Yogananda's Kriya Yoga, several forms of mindfulness, yoga nidra, shamanic breath work, reiki energy healing, and anxiety & stress management. She is currently a meditation teacher at Wildwood Recovery Center in Thousand Oaks, Unplug Meditation in Brentwood, Soul Hum in Sherman Oaks, she teaches private clients, group sessions, meditation for business, workshops & retreats throughout Los Angeles and the surrounding areas.
The Rogue Collective
Rogue Collective is a community driven creative retail & events concept. It opened its doors in December of 2016 and features a collection of men's, women's and lifestyle brands from around the world with a focus on ethical and sustainable production. Rogue for Rogue Collective's private label is clean, minimalistic and utilitarian by nature, and made on Traction Avenue directly across the street from our retail shop.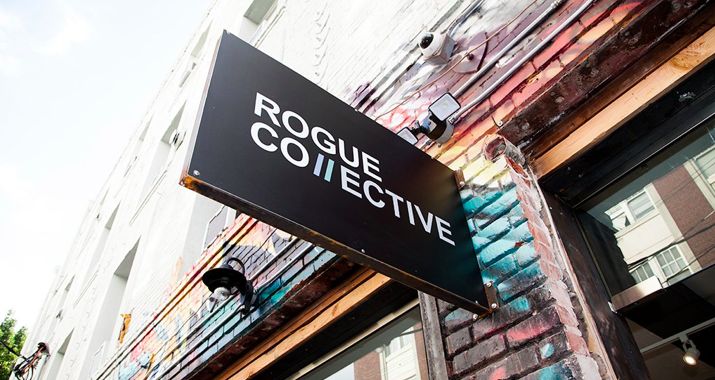 Al's Bar
Al's Bar was heralded as the west coast's CBGB from 1979 - 1999 and once showcased performances from legends like Nirvana, Guns 'n Roses, Red Hot Chili Peppers and David Bowie. The original Al's Bar stage is still in the same spot, though encased in new paneling to preserve its integrity. Even before the Al's Bar days, the floors above Rogue Collective played a major role in LA's civil rights movement, Dixieland music's transition into Jazz and as artist incubators for all things Arts District beginning in 1905. If our red brick walls could talk...