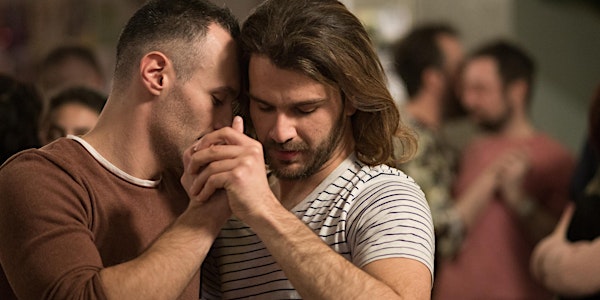 QW SHORT FILMS III: The Problem With Patriarchy + Q&A
Location
Theatro Polis - NiMAC
10-12 Tempon
Palias Ilektrikis
1016 Nicosia
Cyprus
QW SHORT FILMS III: The Problem With Patriarchy • 76' + Q&A with Sholeh Zahraei and Kamil Saldun (The Hunt)
About this event
A look at the violence and oppression inherent in toxic masculinity.
Languages: various • Subtitles: Greek, English, Turkish
The Fans • Seva Galkin • 26' • Russia • 2020 • In Moscow, two skinheads kill homosexual men while being in a sexual relationship with one another. Based on a true story, the film inquires about masculinity, identity, and a sense of belonging in contemporary Russia.
J'Ador • Simone Bozzelli • 16' • Italy • 2020 • If Claudio truly wants to fit in, he must lose his boy scent and learn how to smell like a man.
Half a Life • Tamara Shogaolu • 13' • Egypt, Indonesia, USA, Netherlands • 2017 • After a traumatic encounter, a young, gay Egyptian joins the LGBT rights movement. When his safety is jeopardized, he must choose whether to stay in the country he loves or seek asylum elsewhere as a refugee.
The Hunt • Sholeh Zahraei, Kamil Saldun • 21' • Cyprus • 2020 • The sudden discovery of his son's secret turns Ibrahim's traditional world upside down. Fraught with emotional conflict he takes Ismail on a fateful trip. Inspired by the biblical story of Prophet Abraham, father of all patriarchs, and his son Ismail set in present-day Cyprus, unraveling the conservative facade of the society. A psychological drama told from an intersectional and queer perspective, inspired by the biblical story of "The Binding of Isaac". • Second Prize for Best Cypriot Short Film at International Short Film Festival of Cyprus 2020 • Audience Award at Paphos International Film Festival 2021