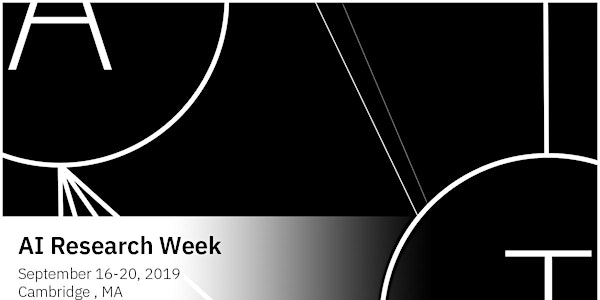 Question Answering and Semantic Parsing (QASP) (2019 Workshop)
When and where
Location
MIT Samberg Conference Center 50 Memorial Drive DR 4 Cambridge, MA 02142
Description
Join us for the IBM Research workshop on Question Answering and Semantic Parsing (QASP), scheduled during AI Research Week in Cambridge, Massachusetts!
Machine Reading and Question Answering (MRQA) is an important research topic for evaluating how well AI systems understand natural language, and also critical for industry applications such as search engines and speech and dialogue systems. In a typical MRQA setup, a system must answer a question by reading one or more context documents. Successful MRQA systems must understand a wide range of natural language situations, and a wide variety of question and document types. Meanwhile, semantic parsers map sentences to formal representations of their underlying meaning.
Recently, algorithms have been developed to learn to recover increasingly expressive representations with ever weaker forms of supervision. This workshop aims to achieve two goals. First, to bring together researchers (university and industry) in the field to discuss the state of the art and opportunities for future research. Second, to create a stage for presenting the variety of current approaches, thereby providing a unique opportunity for new entrants to the field.
This workshop is part of the
IBM Research AI Week
. Please check the full schedule of events for AI Week and register for any of the other open workshops!
To Register, please click on the Register button (above).