Description
Queens Library Presents… An Amazing Evening with Sci-Fi/Fantasy Authors. Join us and meet some of NYC's most creative and imaginative writers -- Rob Dircks, Ilana C. Myer, and Alex Shvartsman. This evening will start with readings from the three amazing sci-fi authors. Following the readings will be a Q&A with the audience and finally a lively discussion on a variety of topics focused on the role of science fiction in today's pop culture such as "Are we in a second golden age of science fiction?", "What's the role of movies and science fiction?" and "Is science fiction becoming science fact?"

Doors open at 6 pm and event starts at 7 pm.
Rob Dircks
Rob is author of the science fiction comedy novel Where the Hell is Tesla?. His previous work, an anti-self-help book titled "Unleash the Sloth: 75 Ways to Reach Your Maximum Potential By Doing Less," has the distinction of being the very first self-help book to prescribe taking a nap instead of mowing the lawn. Both books have been bestsellers, depending on your definition of "bestseller." He's a member of SFWA (Science Fiction & Fantasy Writers of America), and owner of Goldfinch Publishing, a small (very small, wee in fact) assisted publishing service. He also owns and operates an ad agency, Dircks Associates. He lives in New York.




Ilana C. Myer
Ilana C. Myer has written for the Globe and Mail, the Los Angeles Review of Books, Salon, and the Huffington Post. She lives in New York City. Ilana was born in New York but grew up in Jerusalem, Israel, where she spent her teen years haunting secondhand bookstores in search of books written in English—especially fantasy. It was in one of these shops that she discovered David Eddings and realized that epic fantasy continued after Tolkien, and from there went on to make such marvelous discoveries as Tad Williams, Robin Hobb, and Guy Gavriel Kay.Ilana's first book is Last Song Before Night, an epic fantasy of the lures and perils of art, was released by Tor/Macmillan in October 2015 in hardcover, ebook, and audiobook.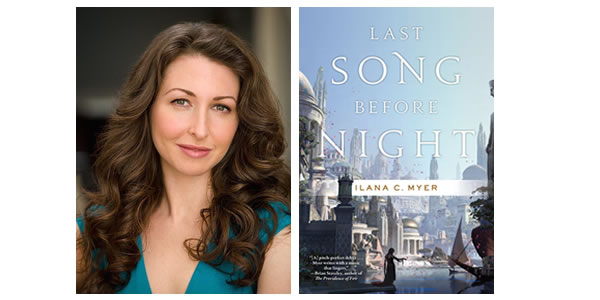 Alex Shvartsman
Alex Shvartsman is a writer, translator, and game designer from Brooklyn, NY. Over 80 of his short stories have appeared in Nature, Galaxy's Edge, InterGalactic Medicine Show, and many other magazines and anthologies. He won the 2014 WSFA Small Press Award for Short Fiction and was a finalist for the 2015 Canopus Award for Excellence in Interstellar Fiction. He is the editor of the "Unidentified Funny Objects" annual anthology series of humorous SF/F. His collection Explaining Cthulhu to Grandma and Other Stories and his steampunk humor novella "H. G. Wells, Secret Agent" were both published in 2015. His website is www.alexshvartsman.com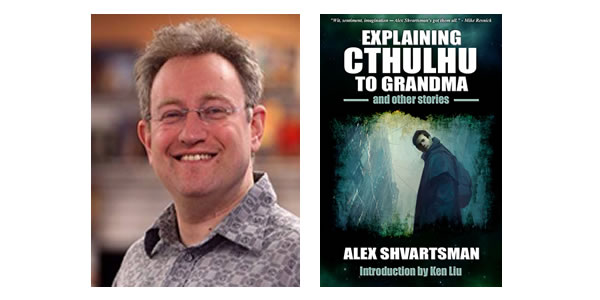 "Queens Library Presents" is a series of community-based literary events sponsored by the Queens Library Foundation. The series is designed to bring library programs out of library buildings and into Queens communities. Proceeds from these events benefit Queens Library¹s programs and services.
Organizer of Queens Library Presents… A Sci Fi/Fantasy Authors Evening!