Safety precautions in place with outdoor capacity limited for social distancing.
About this Event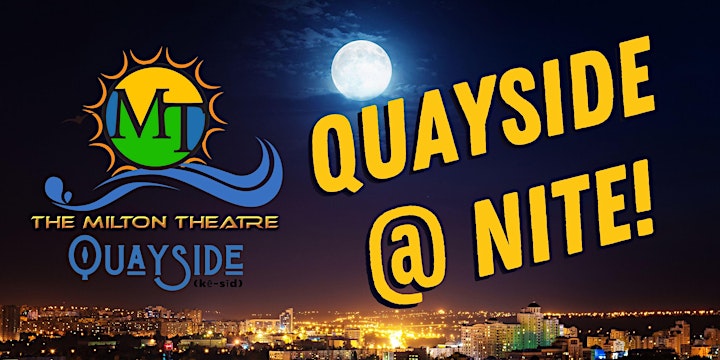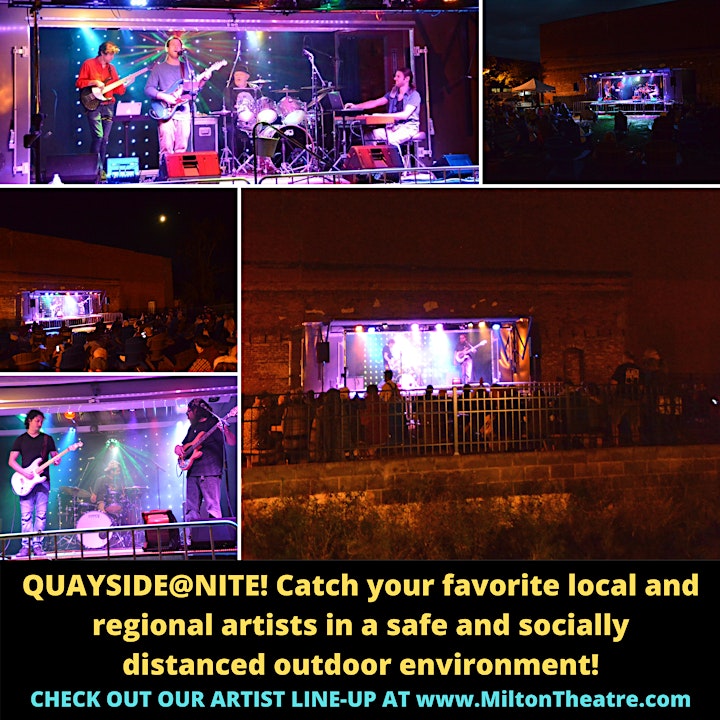 Musicians Robbie LaBlanc and Michael Daisy will join Cullen onstage for this entertaining, one-night-only event.
Join us for a SAFE yet FUN downtown Milton outdoor HAPPY HOUR with LIVE MUSIC @ Quayside!
Well-Behaved Kids & Dogs Welcome!
BYOC! Bring Your Own Chair or reserve some of our brand new lawn furniture.
The Milton Theatre Quayside features a Beer Garden serving Beer, Wine, and Slushie Spiked Drinks.
Milton Theatre Food Stall featuring: Kobe Beef Hot Dogs, Jalapeno/Cheese Hot Dogs, Popcorn, Fresh Baked Cookies & Brownies, Soft Drinks, Water.
Rain Contingency: Planned Quayside activities will be moved inside the Milton Theatre with social distancing.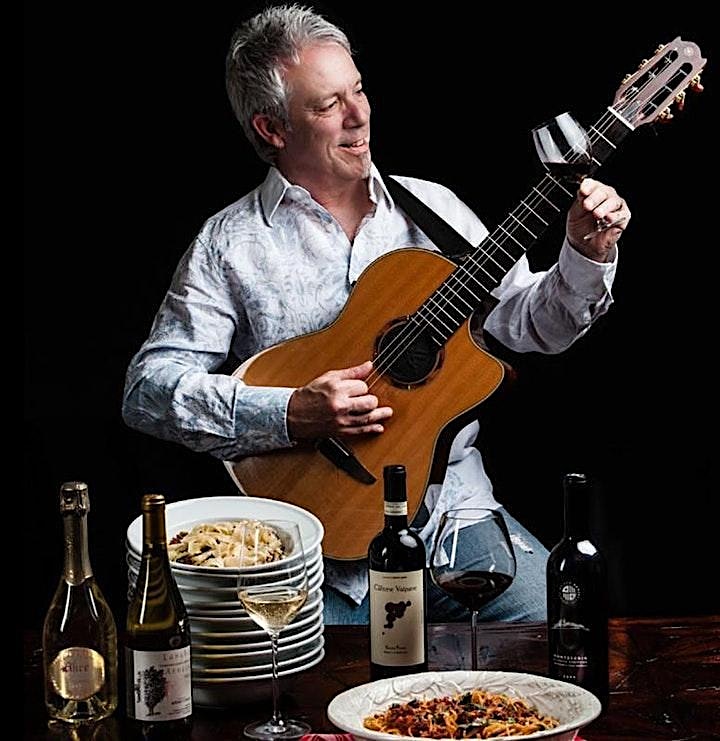 About Paul Cullen
A professional musician for over 30 years, Paul has put down his bass to concentrate on his passion for nylon string guitar. Since 2006 he has released 5 solo CDs with the latin jazzy feel that pairs perfectly with any wine in your glass. Since his first release Dreamdance, Paul has played over 3,000 performances, which included wine events with such esteemed vineyards as Michael David Winery, BR Cohn and Italian Family Vineyards including Conti di San Bonifacio in Tuscany. And in 2012, Pauls wine was poured while opening up for Foreigner at a corporate event at the Orpheum Theater in St Louis. And recently he opened up for the Classic Rock Band Heart.
While he is honing his craft on guitar and his palate for wine, Paul has revived classic recipes from his Italian Grandma Tagliaferro and Mom Nancy along with his Italian Chef friends versions. His recent In-home dinner parties and cooking classes have become wildly popular, teaching about authentic Italian products, including amazing cheeses while pairing with wine, all while playing guitar.
Pauls current release Live in Tuscany is being received extremely well at his In-Home Dining Events and Live Concerts. Recorded at Conti di San Bonifacio Wine Resort with Italian Violinist Alessandro Golini, it features original compositions and a few covers.
MILTON THEATRE QUAYSIDE
A brand new dynamic "outdoor events" space next to the historic Milton Theatre along the Broadkill River that is set to influence the look and feel of downtown Milton!
Called the "Milton Theatre Quayside" (pronounced as kee-side), the space will add to a growing list of public areas where people can enjoy outdoor performances and various events. "Quay" has been incorporated in the name (which means, "a platform lying alongside water for loading and unloading ships") as a tribute to the town's shipbuilding history.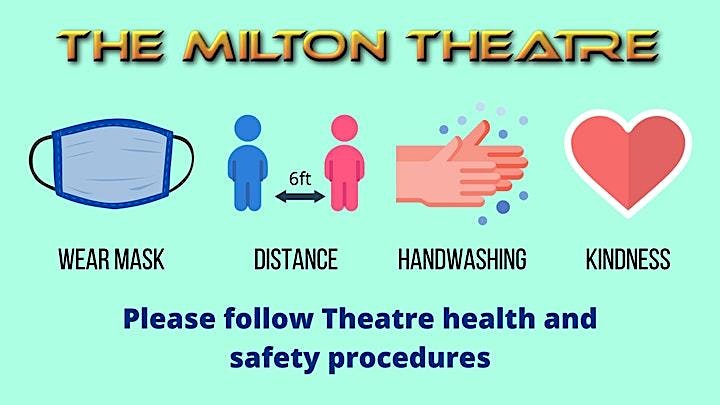 The Milton Theatre is "COVID-19 Customer Protection Standards Certified" by the Delaware Division of Small Business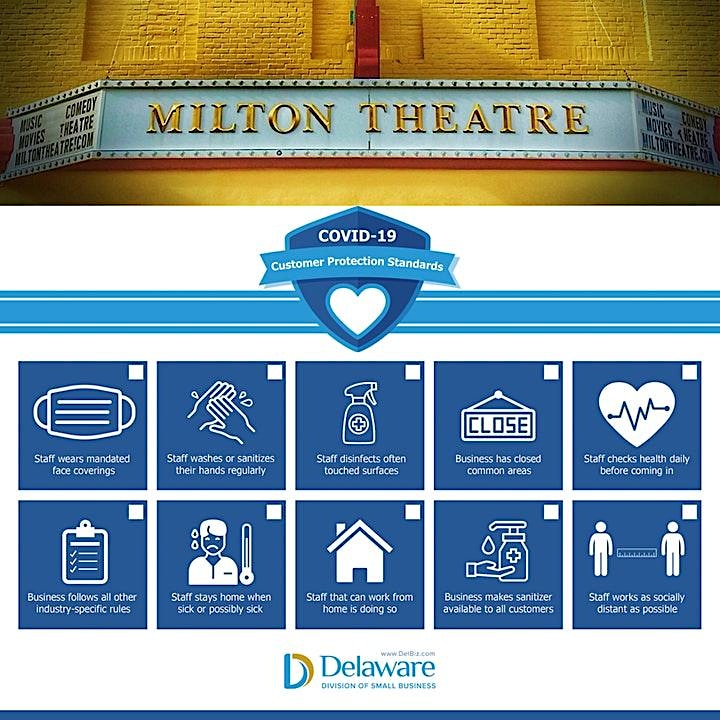 About the Milton Theatre
Website | Facebook | Twitter | Instagram
The historic Milton Theatre is a uniquely diverse venue where you will find the best local, regional, national, and international talent. Free municipal and on-street parking are available. Full bar and light food options available. This facility is fully accessible.