Description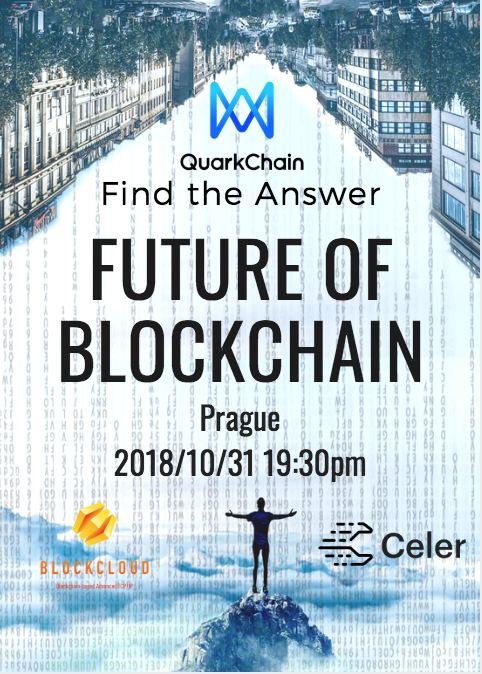 QuarkChain, Celer Network, and Blockcloud are coming to Prague!
We'd like to take this chance to chat with the local community, listen to your suggestions and share the recent progress of QuarkChain and Celer Network's development and ecosystem and much more. The meetup will include the overview and latest information about QuarkChain and Celer Network.
QuarkChain 2.0 -- Using blockchain sharding technology to build a flexible and scalable infrastructure that could incorporate state-of-the-art blockchain innovations, and satisfy needs from a variety of industries.
Celer Network is an Internet-scale, trust-free, and privacy-preserving off-chain scaling platform where everyone can quickly build, operate, and use highly scalable decentralized applications.
Blockcloud aims to reinvent the roads on which modern applications drive on. It is a blockchain-based advanced TCP/IP that improves and upgrades the existing Internet.
If you have any questions, please let us know. We look forward to meeting you all!
QuarkChain Telegram:https://t.me/quarkchainio
Celer Telegram:https://t.me/celernetwork
Blockcloud Telegram:https://t.me/BlockcloudTeam