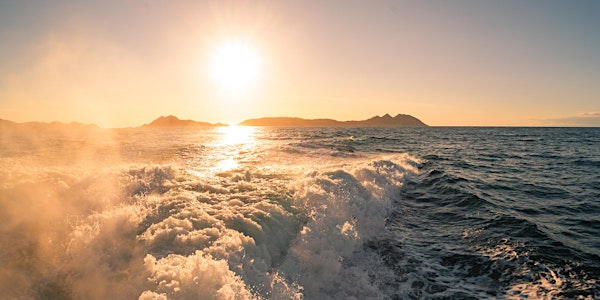 Quantum Magic Monday Session
Attend these weekly sessions to gain clarity and engagement capacity in our turbulent times.
About this event
Struggling with organizing your thoughts, starting your week and connecting with others in meaningful ways?
Attend this session to ignite your creativity and your ability to engage at a time when uncertainty and complexity challenge our empathy and clarity.
Gain clarity on your mental, emotional and physical state through a discussion. Enjoy an experiential exercise to help transition from a sense of turbulence to a lighter heart, flexibility (we call buoyance) and deep empathy. Leave the session with action item(s) that will help restore your orientation, plan to connect with others and set goals.
Join us this time or as often as you like. Participation numbers are limited for the effectiveness of these sessions. If you are unable to register this time please bookmark the StrategicStraits Events page to sign up for the next session.
Please note: no recording will be available upon your purchase; we do not record these sessions.
Facilitator : Şirin Köprücü - Principal, StrategicStraits, Inc.
Şirin Köprücü is a certified Global Mindset® facilitator, a certified Quantum Negotiation™ facilitator and an international educator in the Executive Education program of Thunderbird School of Global Management who helps leaders improve curiosity, confidence, strategy and success with increased cultural, market and global trend awareness. She has led StrategicStraits, a market entry consulting firm since its inception in 2006, worked with Fortune 500 and entrepreneur clients, and served the corporate and nonprofit business communities in numerous volunteer roles including as the founding chair of the Innovation and Growth Committee, and the Business Women Dialogue Committee at the American Turkish Council. Currently, she is a member of the International Section Council at the American Society of Association Executives (ASAE), member of the International Roundtable at the Washington Network Group (WNG) and a friend of the Maryland-DC Export Council.