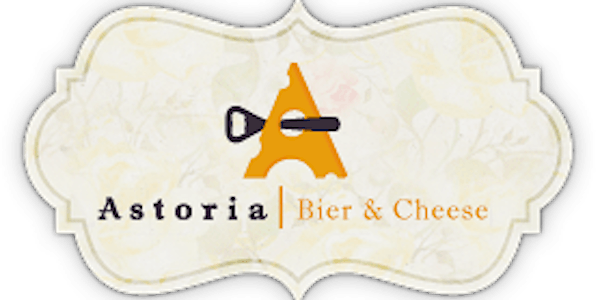 QDC Octoberfeast in November
When and where
Location
The Astor Room Studio (Private event space) 35-11 35th Avenue Queens, NY 11106
Refund Policy
Refunds up to 7 days before event
Description
Ticket price includes: Reserved seating, food and beer at this exclusive curated "tastings" event.
Queens Dinner Club and Rick White of Astoria Bier and Cheese - Ditmars proudly present a celebration of cheese, craft beer, and charcuterie. Saturday November 4th at 7:30 p.m. In the Bamboo Lounge beneath the Astor Room at Kaufman Astoria Studios.
Five tasting tables. Each table will feature a cheese paired with charcuterie from the venerable Muncan Food corp. and a brew from one of the top five breweries in Queens. A sixth, dessert table will be featuring creations by Chef Peter Zaharatos of Sugar Cube and a special beer from Fifth Hammer brewing.
Chevrot (France)
A goat milk round from the Loire Valley with a tart, chevre-like center and an earthy, mushroomy creamline paired with Bridge & Tunnel Farmhouse Saison and Muncan's prosciutto, which has been smoked for 72 hours and aged for 10 months.
Delice de Bourgogne (France)
A beloved double creme from Burgundy, with unctuous, buttery paste and a sharp earthy rind paired with Descendant Succession Cider and Muncan's Tirola salami, a pork salami with hints of garlic, white pepper, and black pepper.
Erborinato SanCarlone Caffe (Italy)
A cave-aged extra special Italian blue with coffee grounds in the rind aged for over three months. Creamy and sharp with the strong coffee notes. Paired with Big Alice Date Night, Bro? and Muncan's dried lamb, a deboned leg of lamb that's dry cured for 3 weeks, cold smoked for 48 hours, and then aged to perfection.
Fourmage Gouda (Italy)
Cow, goat, sheep, and buffalo milk combine to make up this younger semi-firm Gouda with a full rich flavor. Paired with Transmitter Brewing's W3 and Muncan's Tarska bacon, which is dry cured, smoked for 72 hours, rubbed with a secret blend of spices and beef blood, and smoked again for 24 hours.
Alpkase Trosen Bio (Switzerland)
This washed-rind Alpine cheese is one-of-a-kind. Sourced from one organic farmstead on Alp Trosen, this cheese is truly a taste of place. Meaty and strong, with herbaceous notes. Paired with Finback ALL CAPS and Muncan beef Salami, subtle dry aged sausage with just a hint of gaminess.
Dessert pairing
Bespoke confections from Sugar Cube, LIC paired with Fifth Hammer Coconut Gravy Stout
Accoutrements
Honey, Wilk Apiary
Mustards, A. Bauer's Mustards
Breads, Amy's Breads
Hot sauce, Hellgate Farm
"I'm so excited to have Astoria Bier & Cheese and Muncan together in one room, paired with the very best brews and cider Queens has to offer," said Queens Dinner Club co-founder Joe DiStefano.
"Food festivals in New York City are so much crazy, delicious, fun. Our upcoming event promises to be a little more intimate and unique," says Queens Dinner Club Co-Founder Chef Jonathan Forgash.