Event Information
Location
Morrison & Foerster LLP
425 Market Street
33rd Floor
San Francisco, CA 94105
Description
YPE - Q&A with Energy Gang's Katherine Hamilton
Join us for an event with Katherine Hamilton, Greentech Media's The Energy Gang clean energy and public policy expert as well as cofounder of 38 North Solutions and Alex McDonough, VP of Public Policy at Sunrun. YPE will be collecting questions in advance and live from the audience. Refreshments will be provided.
Speaker
Katherine Hamilton: Katherine is a Partner and Co-Founder at 38 North Solutions. Katherine is currently President of GRID Alternatives Mid-Atlantic and Co-Chair of the World Economic Forum's Future of Energy Global Future Council. Katherine served as President of the GridWise Alliance, advocating for nearly $5 billion in funding for smart grid projects in the Recovery Act. Prior to that role, Katherine was a policy advisor for Good Energies, Inc., a private investment company with a portfolio in clean energy technologies of nearly $6 billion. She co-directed the American Bioenergy Association, working with the states of Maryland and New Jersey to develop renewable portfolio standards. At the National Renewable Energy Laboratory (NREL), Katherine led buildings research and then managed government relations in Washington, DC. Katherine spent a decade at Virginia Power, designing overhead and underground electrical systems for commercial and residential developments. Katherine studied electrical engineering at Northern Virginia Community College and holds degrees from Cornell University and the Sorbonne. Katherine is part of The Energy Gang podcast through Greentech Media.
Moderator
Alexander McDonough: Alex is a Vice President of Public Policy at Sunrun. Previous to Sunrun, Alex was Senator Harry Reid's (D-NV) Senior Policy Advisor for Energy and Environment. Alex is a native of Las Vegas, Nevada. He holds a BA from the University of Michigan, Ann Arbor, and JD from the Washington College of Law at American University.
Agenda
6:30-7:00pm Networking
7:00-8:00pm Q&A with Katherine Hamilton, moderated by Alex McDonough
8:00-8:30pm Networking
Please submit your questions on this Eventbrite page for Katherine Hamilton to answer! Questions can be submitted via the payment form for this Eventbrite registration.
Special thanks to Morrison Foerster!
*Refunds not available at this time. If you are unable to attend, you may transfer the ticket to another name.*
Attendees consent to the use and distribution of the attendee's image in future Young Professionals in Energy promotional emails and materials.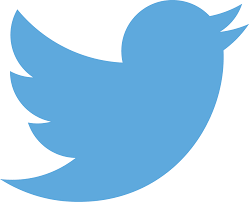 Follow us on twitter @YPE_BayArea
Not on the YPE mailing list? Sign up for free today!
Date and time
Location
Morrison & Foerster LLP
425 Market Street
33rd Floor
San Francisco, CA 94105
Refund policy