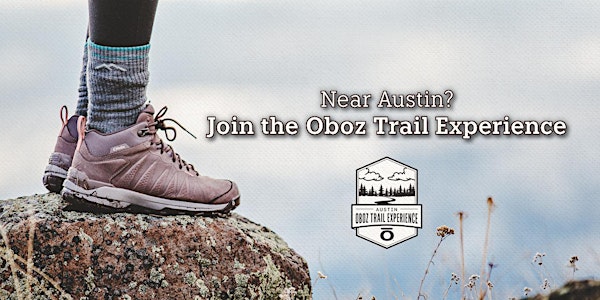 Q&A: Oboz Trail Experience Austin!
Joining the Oboz Trail Experience? Get your questions answered here!
About this event
Tune in for a quick discussion about the Oboz Trail Experience: Austin edition! We will be speaking with Paul Loesch from Oboz, Carolyn Stephens from Hill Country Conservancy & Bart Davis from Terrain Scouts to walk through the activation, what's new this year, the registration process, and learn about the trails involved. Attendees can ask questions about the Trail Experience, the trails themselves, the prizes, or Oboz footwear!
Attend via Zoom on Thursday, September 29th, at 6:30PM CST.
Read more about the Trail Experience HERE!
*This Q&A will be recorded*